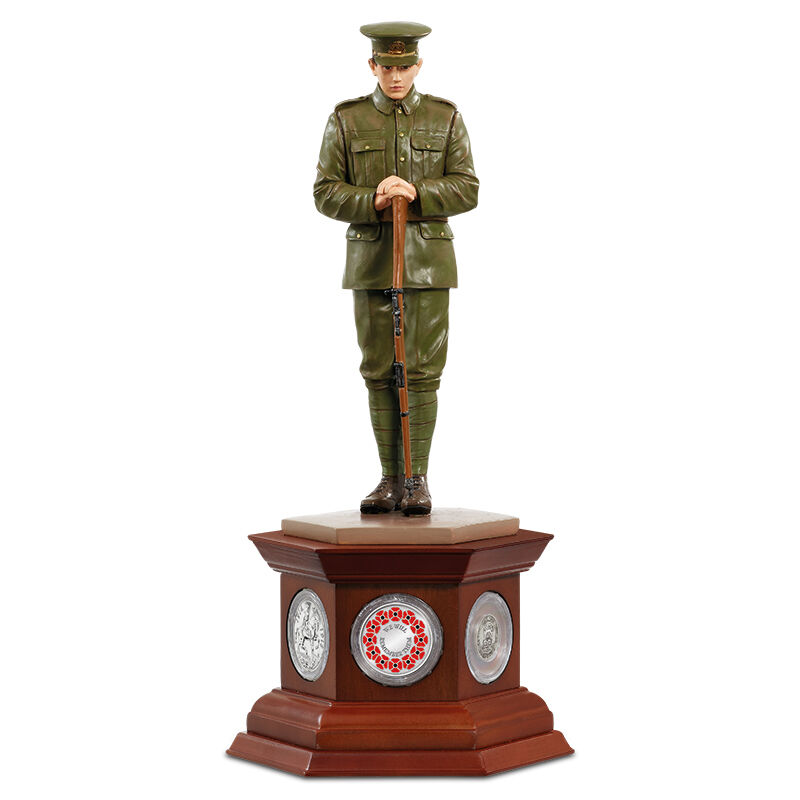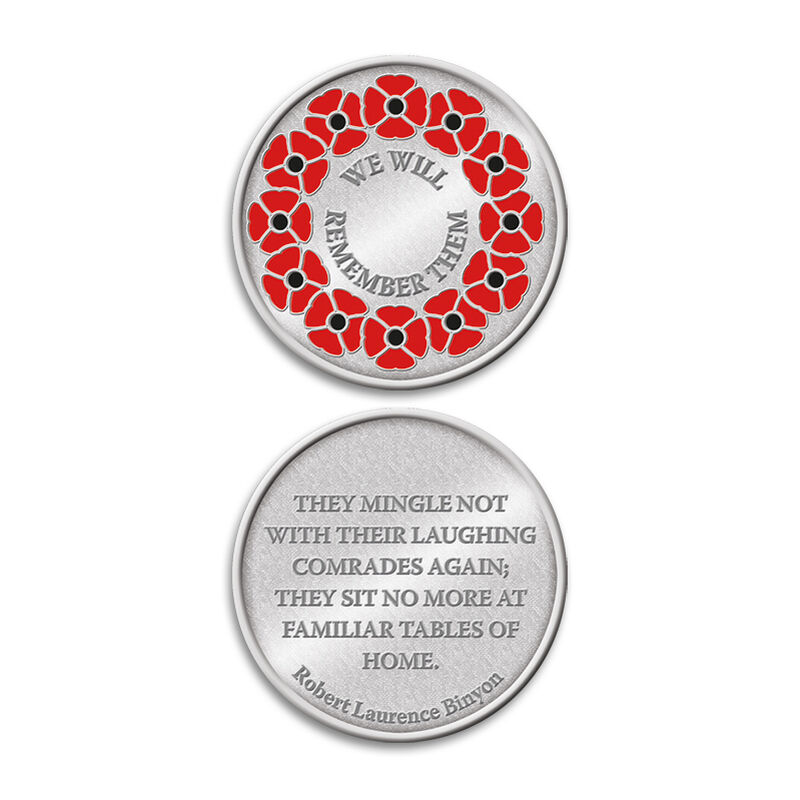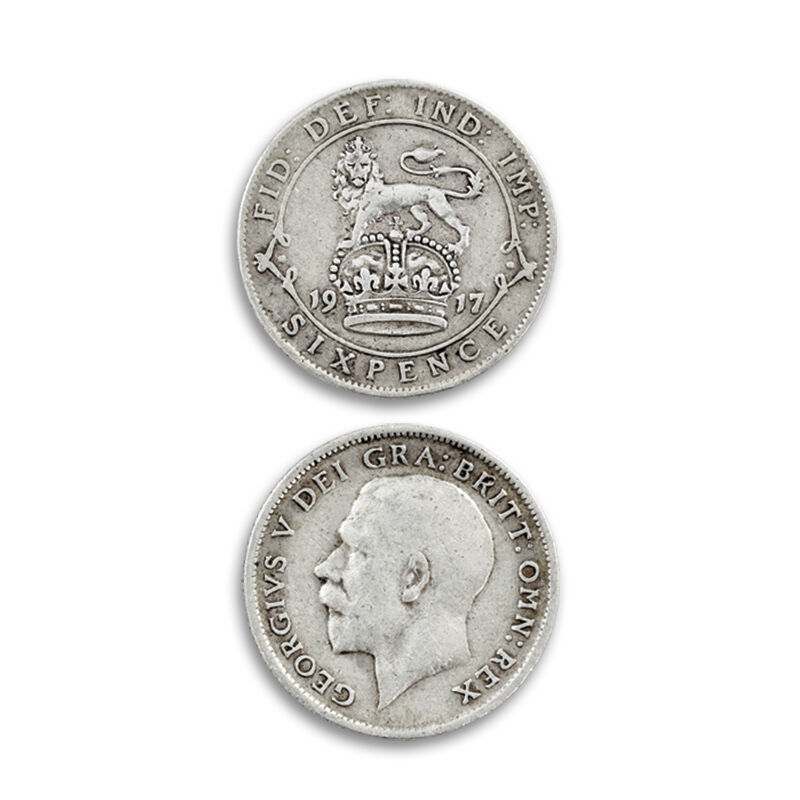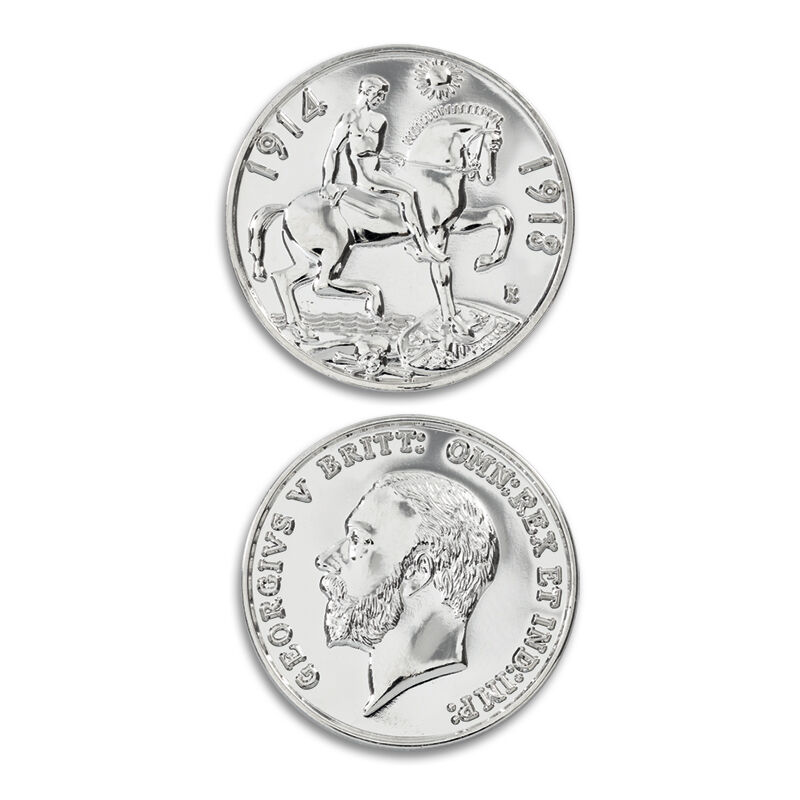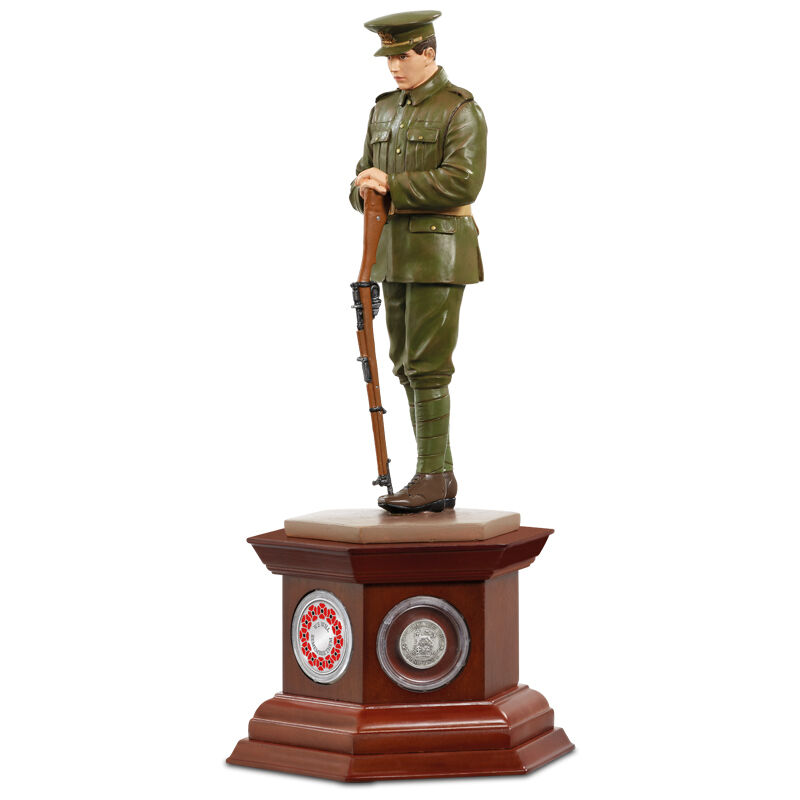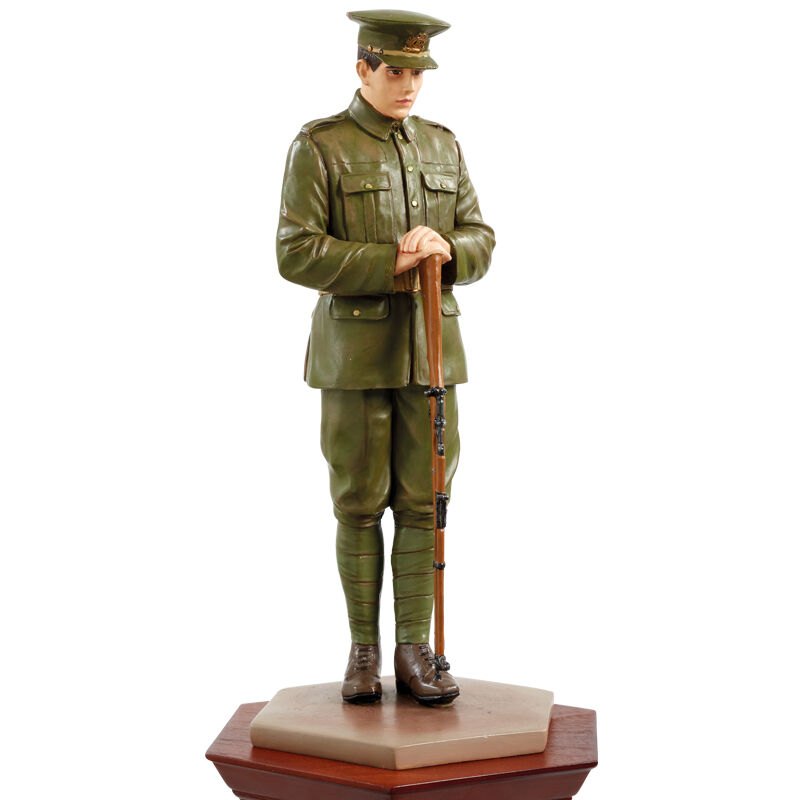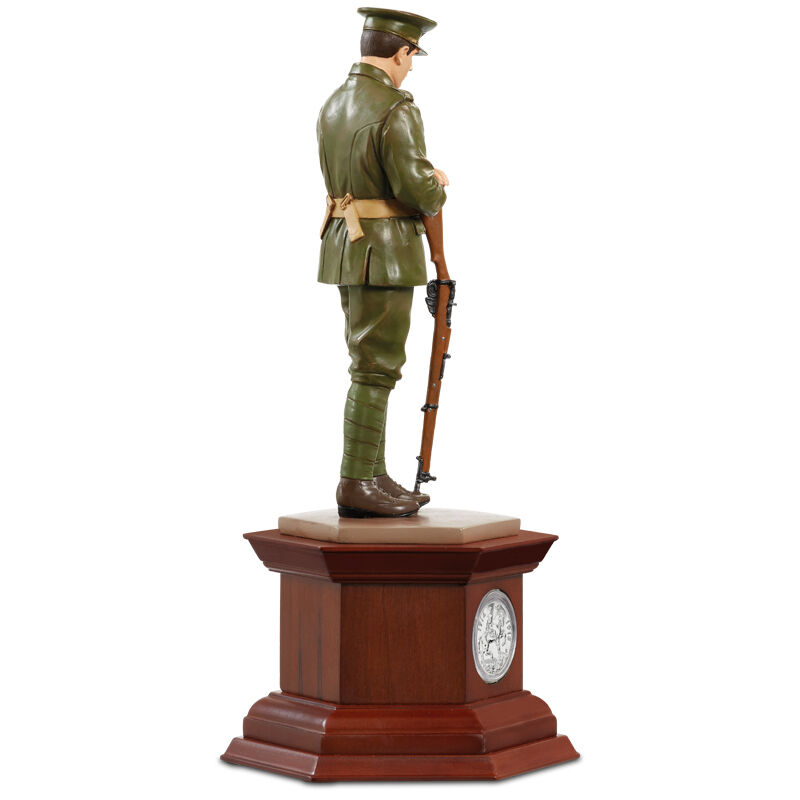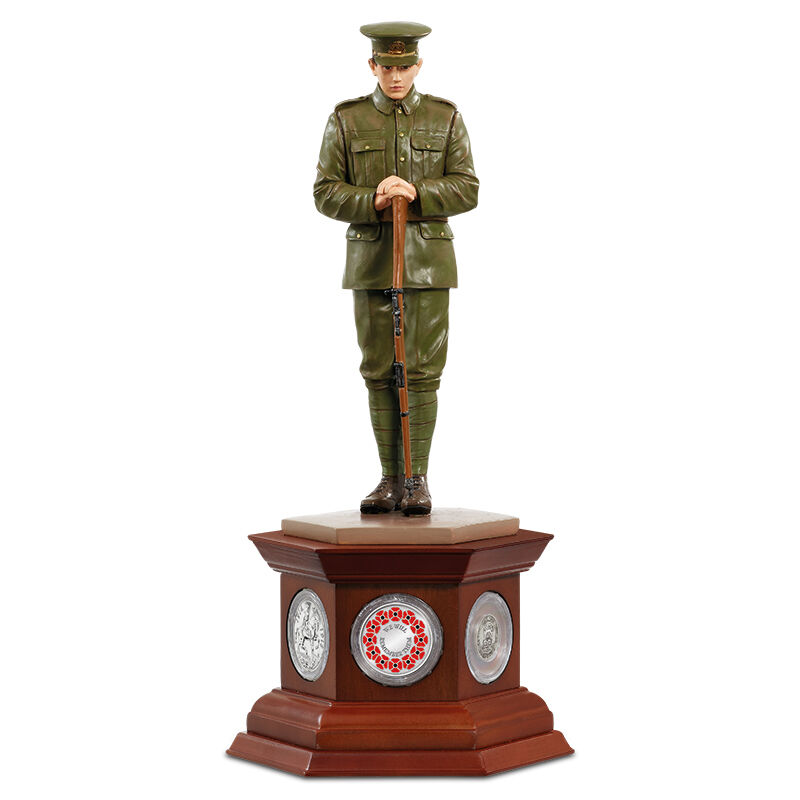 To commemorate the centenary of the Armistice and to honour those who were lost, Danbury Mint presents…
We Will Remember Them
.
Every detail of the soldier's uniform is accurate, from his jacket to the tucked-in laces on his boots. He is captured in mourning pose, his head bowed as he remembers his lost comrades.
Specially-crafted hexagonal wooden base.
A genuine World War One sixpence, minted and used during this time of combat, and struck in precious 5% silver. It's a real piece of history!
A replica of the British War Medal, awarded to the servicemen of the British and Empire forces who served in the Great War.
Features an exclusive commemorative medal. The words "WE WILL REMEMBER THEM" act as a reminder of the brave soldiers who were lost. The reverse of the medal features a poignant verse from the famous remembrance poem "For the Fallen" by Laurence Binyon.
All of these elements combine to create a sculpture of immense significance that you can be proud to display.