Frequently Asked Questions: Top Categories
Frequently Asked Questions
To make a payment click here.

To contact us click here or call Customer Service at +44 (0)344 557 5600, Monday to Friday, 9:00 a.m. - 5:00 p.m.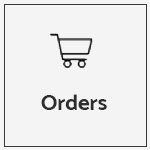 Placing an Order

Is sending my credit card information to Danbury Mint safe and secure?
Yes. Your credit card details are encrypted and we use the Secure Socket Layer (SSL) Protocol to ensure your information is safe and secure. SSL is the standard cryptographic system used to transmit private information on the internet. We have an SSL certificate from VeriSign which is displayed on our website.

Will I receive a confirmation email once I place an order online?
Yes. If you do not receive a confirmation email, check your junk or spam folders.

What if I just placed my order and need to change some information?
Please call Customer Service at +44 (0)344 557 5600, Monday to Friday, 9:00 a.m. - 5:00 p.m., to make any changes.

What if I cannot find a particular item I'm looking for? Do you sell items other than those shown on your website?
Most items are featured on our website. If you can't find what you are looking for you may contact us.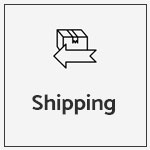 Order and Shipment Tracking

How long will it take for my order to be shipped?
Most in-stock, non-personalised items will ship within 1 week of purchase.

What shipping method will be used?
We send orders via courier services or by Royal Mail.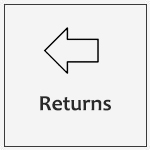 Satisfaction Guarantee and Returns
What is your return policy?
Your satisfaction is completely guaranteed. If you are not delighted with your purchase, you may return it for any reason within 90 days for replacement or full refund. We'll even pay the postage.
You can create a free Royal Mail Tracked Returns label here and print off the label yourself or at you local Post Office or Customer Service Point.
Your order number can be found on your invoice. If you do not have your order number available, have multiple items to return or your item is personalised, please contact our Customer Services team on 0344 557 5600, Monday to Friday 9:00 am - 5:00 pm, at info@danburymint.co.uk or via webchat to arrange your return.
*Please note, for hygiene reasons, we cannot accept returns of earrings once the seal on the transparent bag has been broken.
Billing and Payments
Can I pay online?
Yes, click here to go to our Customer Service Centre to make a payment.

What forms of payment do you accept?
Our website accepts all major credit and debit cards. Some products are eligible for PayPal. If ordering by post you also have the option to pay by cheque or postal order.

When will my credit card get charged?
Your credit or debit card will be charged upon shipment of your order. If you are paying by PayPal, you will be charged upon confirmation of your order. If you choose to pay in instalments, your card will be charged in monthly intervals, starting on the shipment date of your order.

Does it cost more to pay by the instalment plan than if I pay all at once?
No.

Why do I pay for postage and handling on each instalment?
We take the total cost of postage and handling and divide it by the number of instalments so that each instalment is the same amount. The postage and handling charge is the same whether you pay in full or in instalments.

Are there any additional charges incurred on foreign orders?
There will be an additional shipping charge on top of the regular postage and handling fees. Click here to contact Customer Service and obtain information about additional charges that might apply.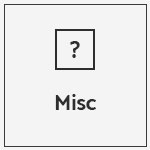 Miscellaneous

How can I modify an order I recently placed?
Please call Customer Service at +44 (0)344 557 5600, Monday to Friday, 9:00 a.m. - 5:00 p.m., to modify an order.

Does Danbury Mint accept suggestions for new products?
We are continually updating our product lines and you should frequently check our website for updates. To suggest a new product email us at info@danburymint.co.uk.

How do I care for my jewellery?
Click here for our jewellery care guide.

How do I modify receipts of future product offers?
Click here to modify receipts of future product offers.