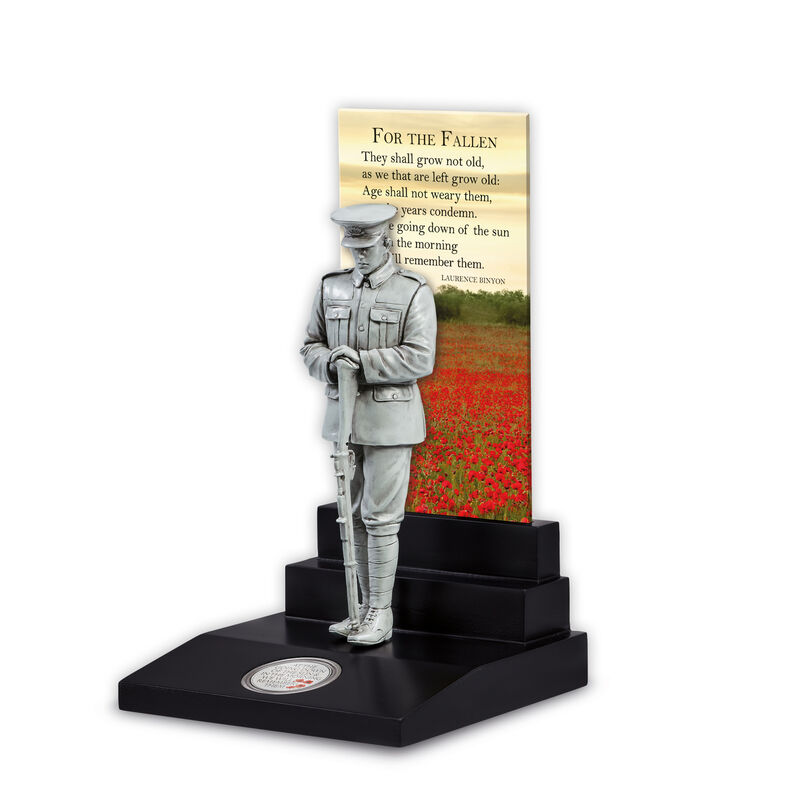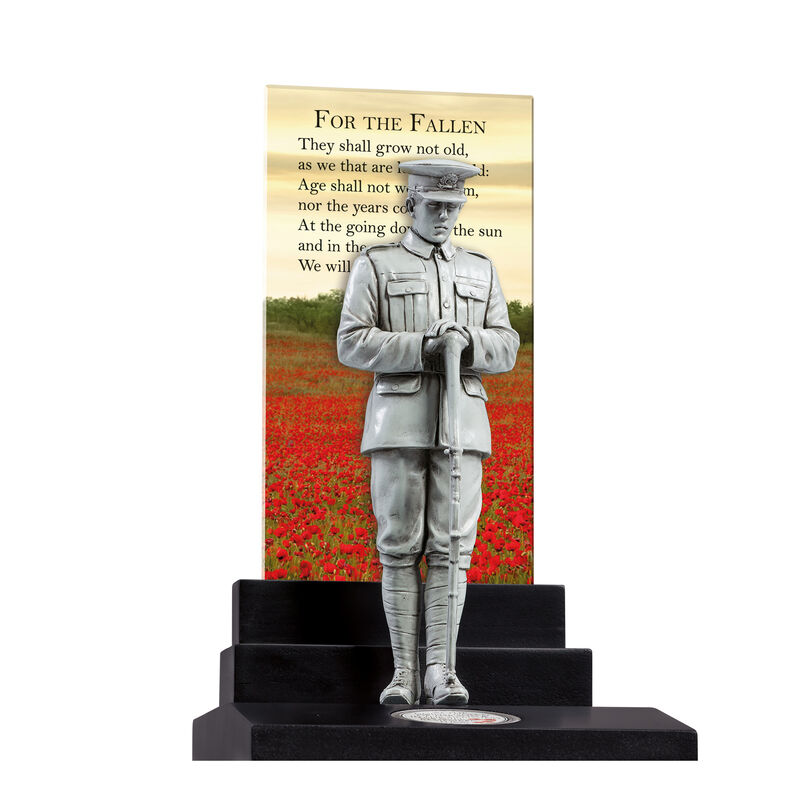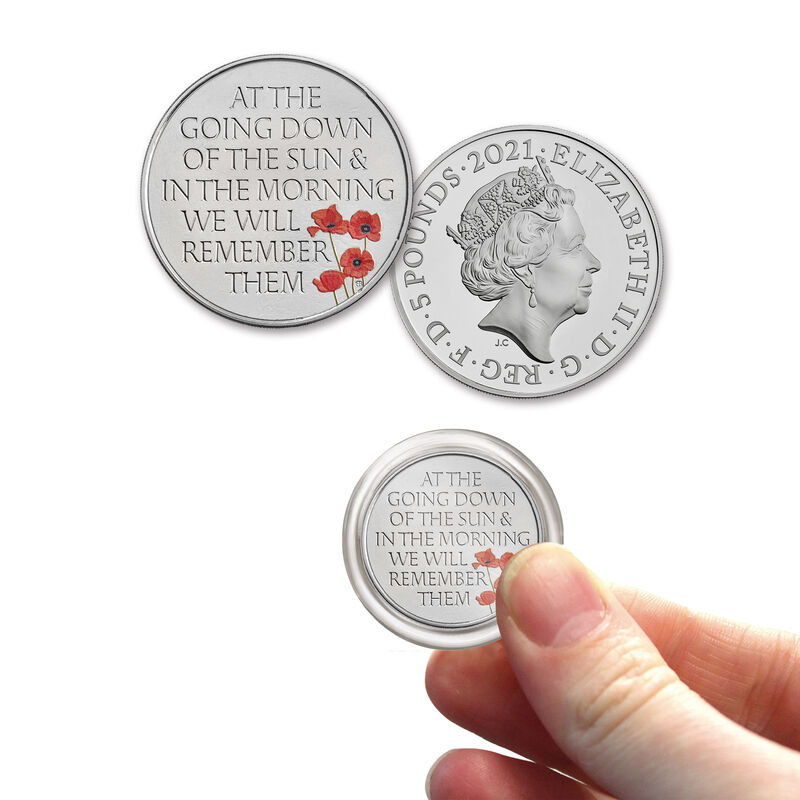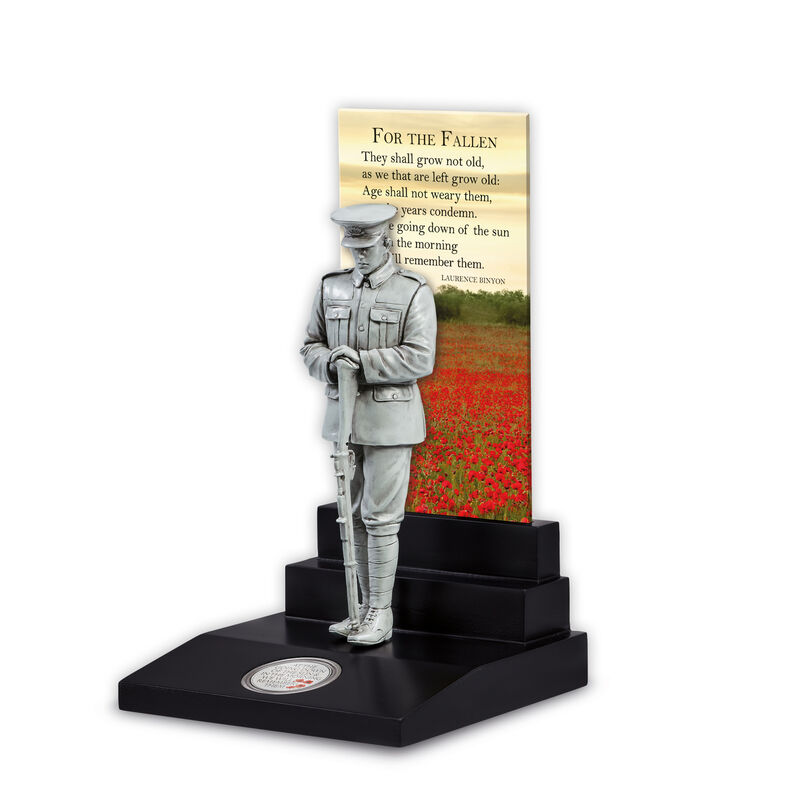 Every year since the end of the Great War in 1918, Britain has marked the anniversary of the Armistice with a national day of mourning and remembrance. On the 11th hour of the 11th day of the 11th month, people come together to commemorate the sacrifice made by servicemen in the First World War, and all conflicts since.
This Remembrance Day, Danbury Mint is proud to present… Lest We Forget, an exclusive sculpture of a World War I soldier in mourning, presented against a stunning glass backdrop ablaze with poppies. Set into the base is the Royal Mint's official 2021 Remembrance Day £5 coin. It is a fitting tribute to all those who made the ultimate sacrifice for King and Country.

• Using expert guidance, our craftsmen have captured every detail of the sombre soldier, from his Lee Enfield rifle to the tucked-in laces on his boots.
• Carefully painted in a striking stone-effect finish, the sculpture stands before a stunning crystal backdrop decorated with a field of bright red poppies and finished with words from one of the most famous and enduring war poems of all time, 'For the Fallen' by Laurence Binyon.
• The Royal Mint's Brilliant Uncirculated 2021 Remembrance Day £5 coin accompanies the sculpture, featuring colour-printing to highlight the vibrant red poppies and inscribed with perhaps the poem's most affecting line.
• This sculpture is exclusive to Danbury Mint.
• Strict limited edition of just 2,021.
Actual size is 10½" x 6¼" x 6" including the plinth.