The WWI Centenary £5 Fine Silver Proof Collection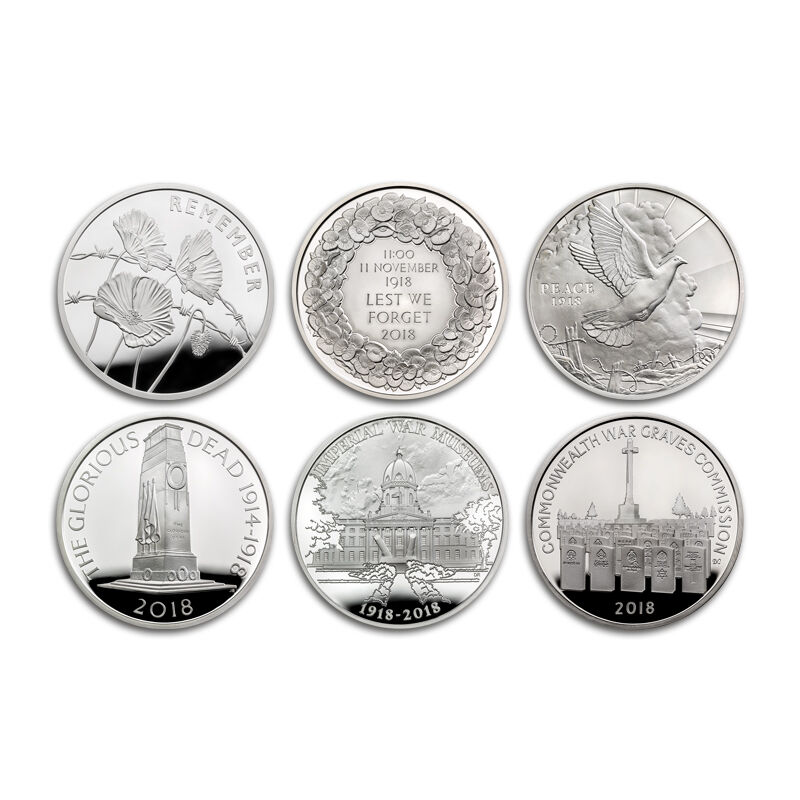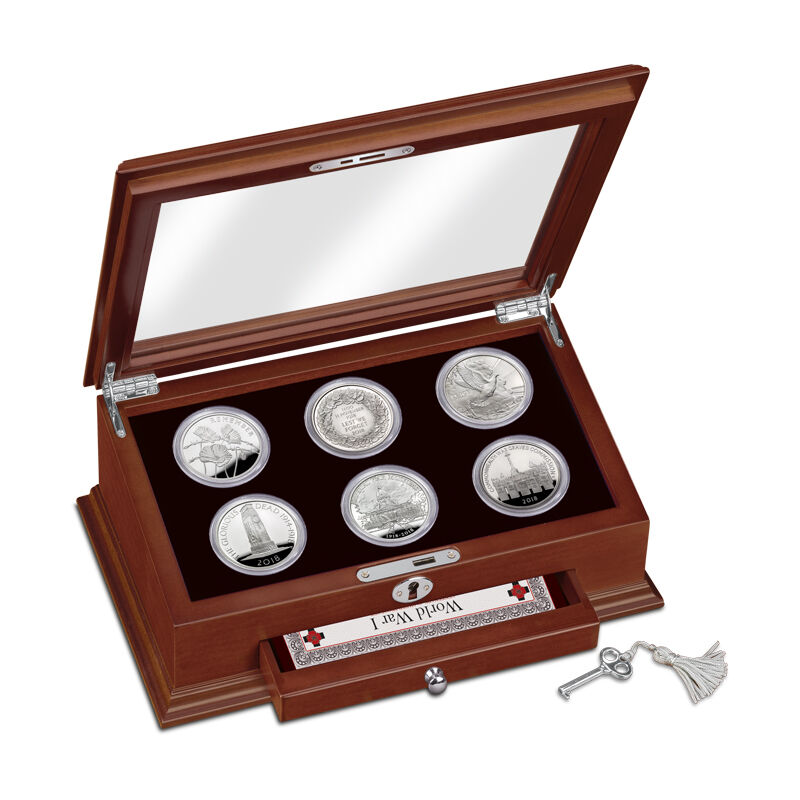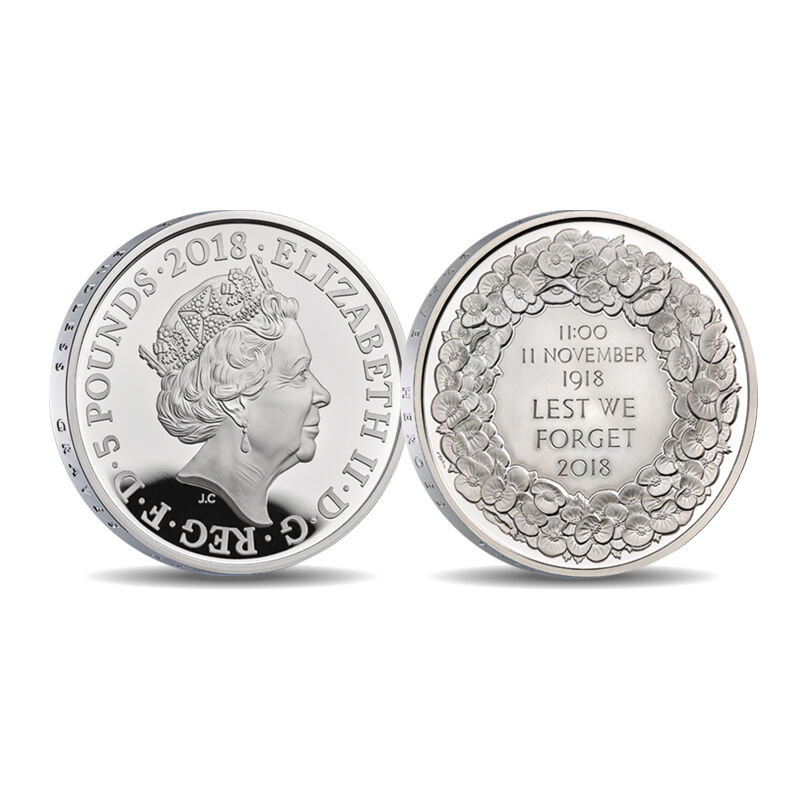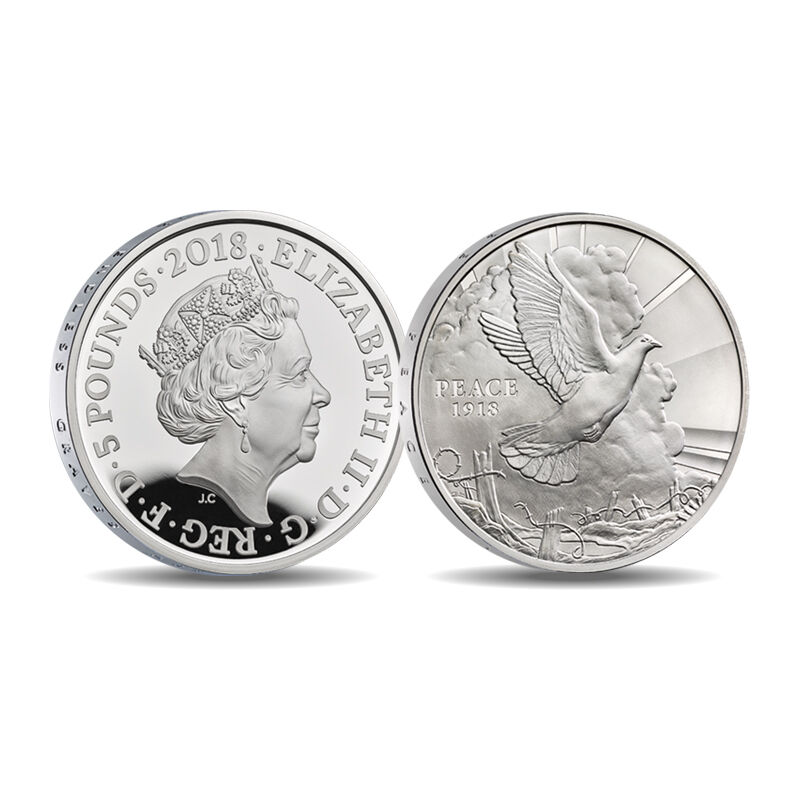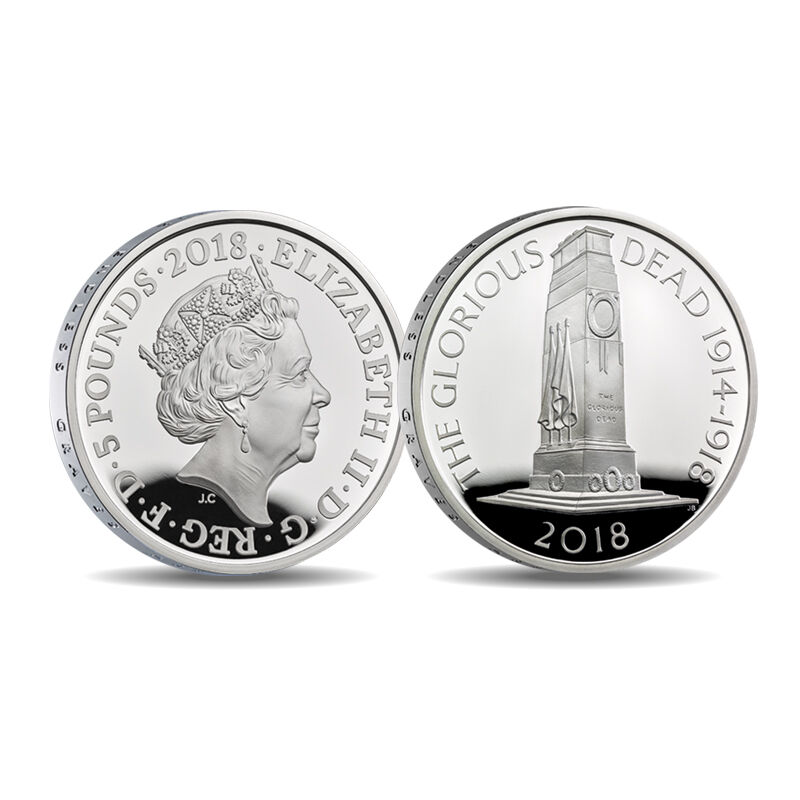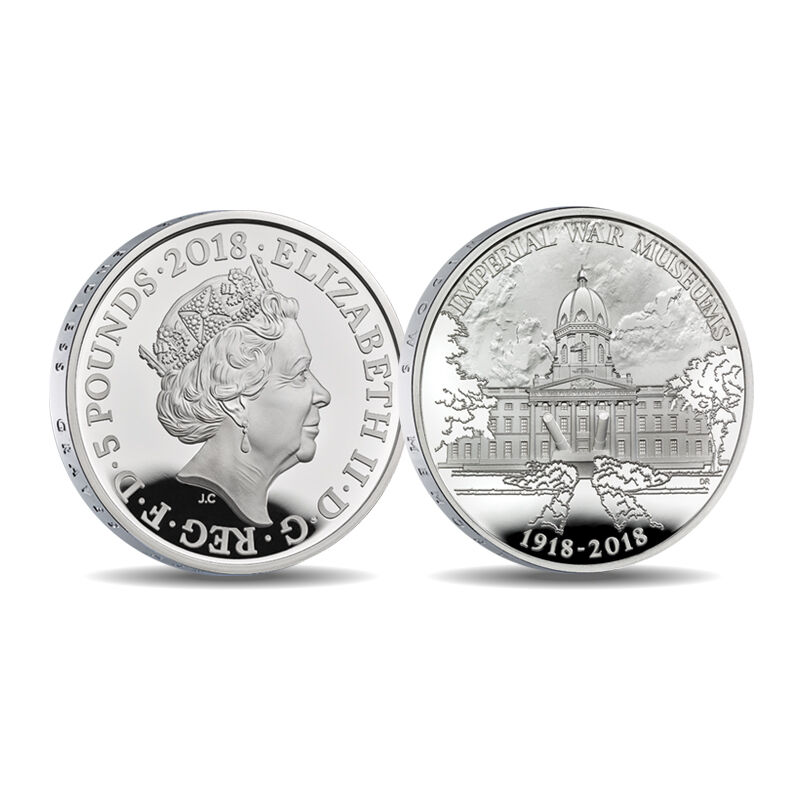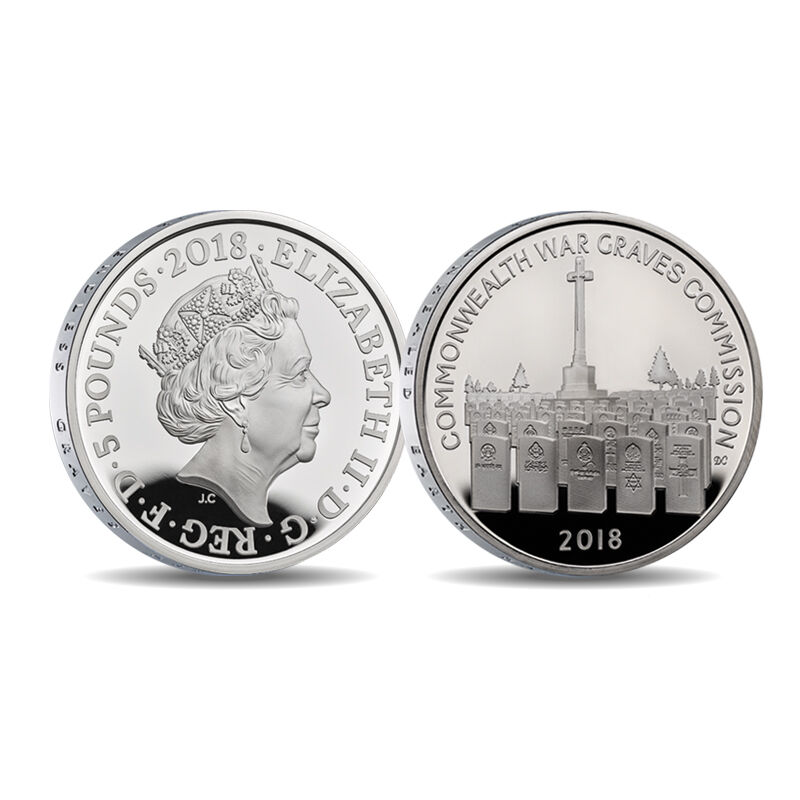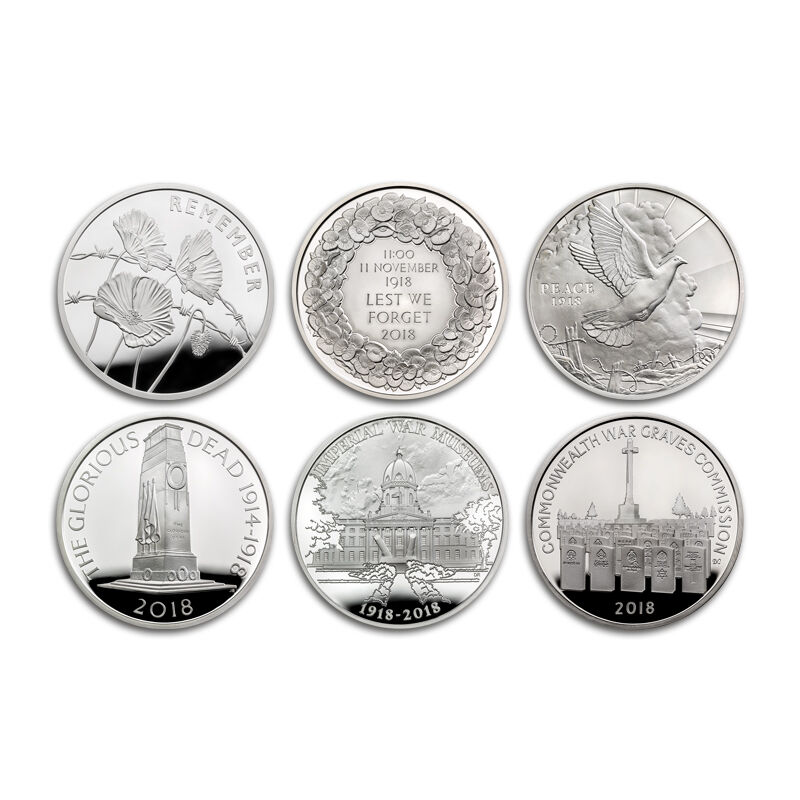 2018 marks the 100
th
anniversary of the Armistice which ended the First World War. After nearly five years of fierce conflict, hostilities ceased at 11 o'clock on 11
th
November 1918.To remember this historic event, Danbury Mint is proud to present this remarkable collection of proof £5 coins, minted in .925 sterling silver at the Royal Mint. Dated 2018 and featuring Queen Elizabeth's portrait on the obverse, each of these exceptional coins displays a unique design on the reverse and are finished with edge inscriptions by Poet Laureate Carol Ann Duffy, taken from a poem specially commissioned by The Royal Mint.
Poppies – Artist Edwina Ellis has depicted the poignant symbol of remembrance, the poppy, against a background of barbed wire, offset by the simple word 'Remember'. Inscribed on the edge of the coin reads 'Acres of Childless Fathers, Brideless Grooms'.
War Memorials – This coin by experienced coinage artist John Bergdahl features the solemn sight of the Cenotaph in Whitehall, surrounded by the words 'The Glorious Dead'. The edge inscription reads 'Their Endless Graves Are Surfeited With Grief'.
The Wreath of Remembrance – This design by David Lawrence shows a simple memorial wreath, like those laid at the cenotaph. The date of the Armistice and centenary year are detailed in the MacDonald Gill typeface, as used on all war graves. The inscribed edge reads 'Brave Heroes Tell Time's Open Wound Is War'.
Imperial War Museums – Military artist David Rowlands has chosen to reflect on the role of the museum to remember those who fought in the First World War. The inscription around the edge reads 'War Widows Memory and Orphans Art'.
Commonwealth War Graves – Sculptor David Cornell honours the Imperial War Graves Commission, which maintains the pristine graves of the fallen, around the world. The coin has the edge inscription 'The Unhealed Earth Has Shrapnel at Its Heart'.
The Dove of Peace – This coin's design shows the traditional dove of peace flying above the barbed wire into brighter skies to mark the end of the Great War. On the edge of the coin, the inscription reads 'And There Shall Be Peace'.
A collection honouring the Armistice centenary deserves the finest coins; therefore each of these incredible coins will arrive in flawless
proof
condition, the highest grade possible. In addition, each coin will arrive with a Collector Card that provides fascinating details about each one.Finally, as the perfect complement, you will receive a luxurious wooden Display Chest
at no extra charge
along with your second delivery. Crafted especially for this collection, the Chest includes a lock and key, as well as a drawer to store your Collector Cards and numbered Certificate of Authenticity.This presentation of silver coins is limited to only 150 sets and is only available from Danbury Mint. You will receive one coin every other month and may pay in convenient monthly instalments.