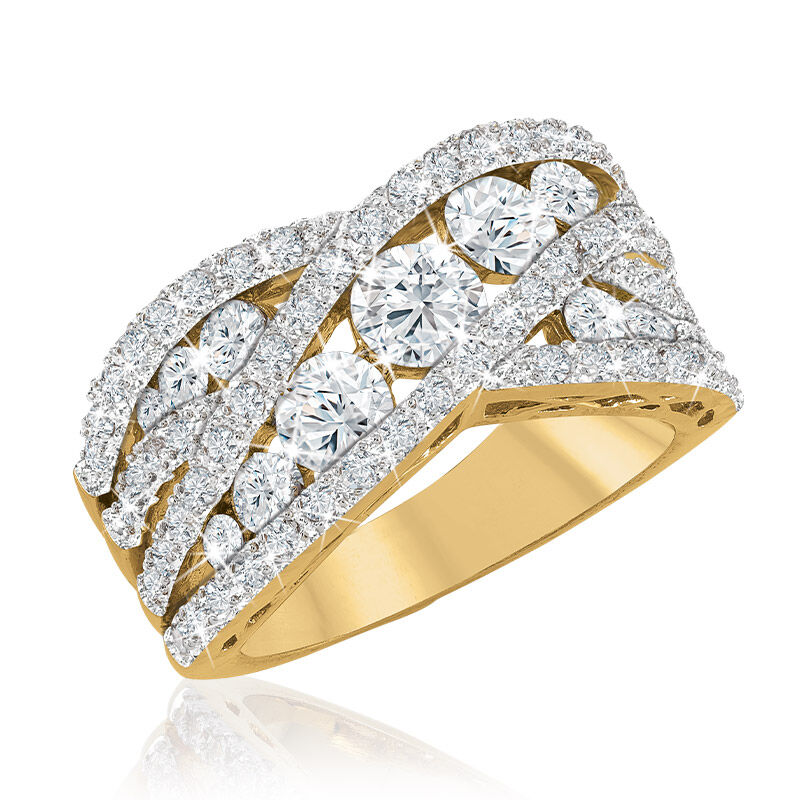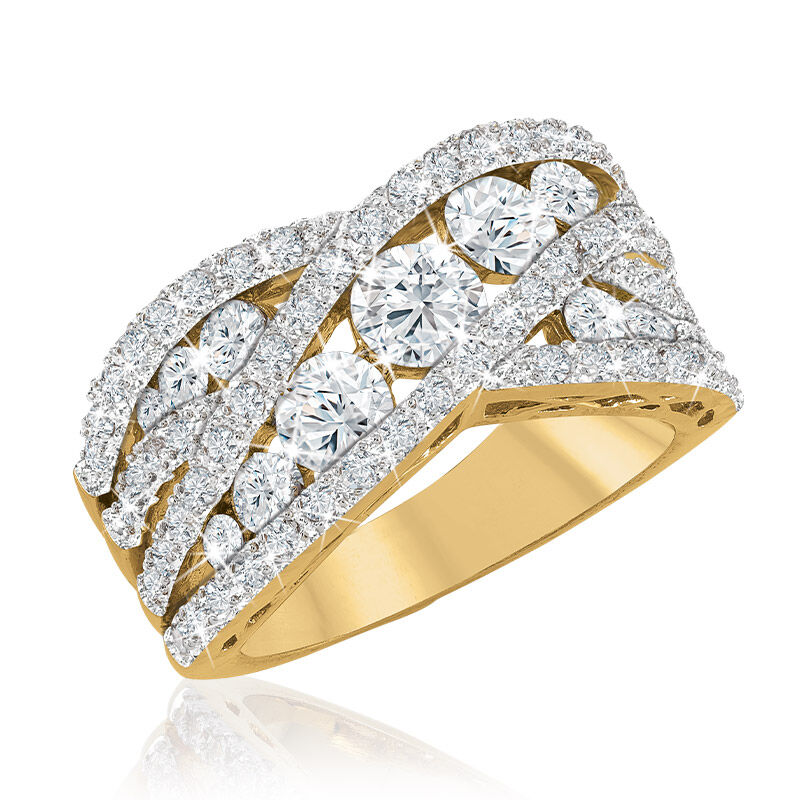 In stock. Ships in 3-4 business days.
Romance never goes out of style…and neither will this luminous treasure. Inspired by the thrilling joy of a kiss, this dazzling design will seat hearts racing with just a glance!
Overlapping channels richly plated with 18ct gold are aglow with 75 twinkling cubic zirconia that are so close to genuine, only you will know the difference. Sweeping across on another in a glorious "X"-kiss, the light-flashing cubic zirconia entice with sophisticated grandeur and timeless elegance for a look that enhances any attire.