'Live, Laugh, Love' Silver Rings Set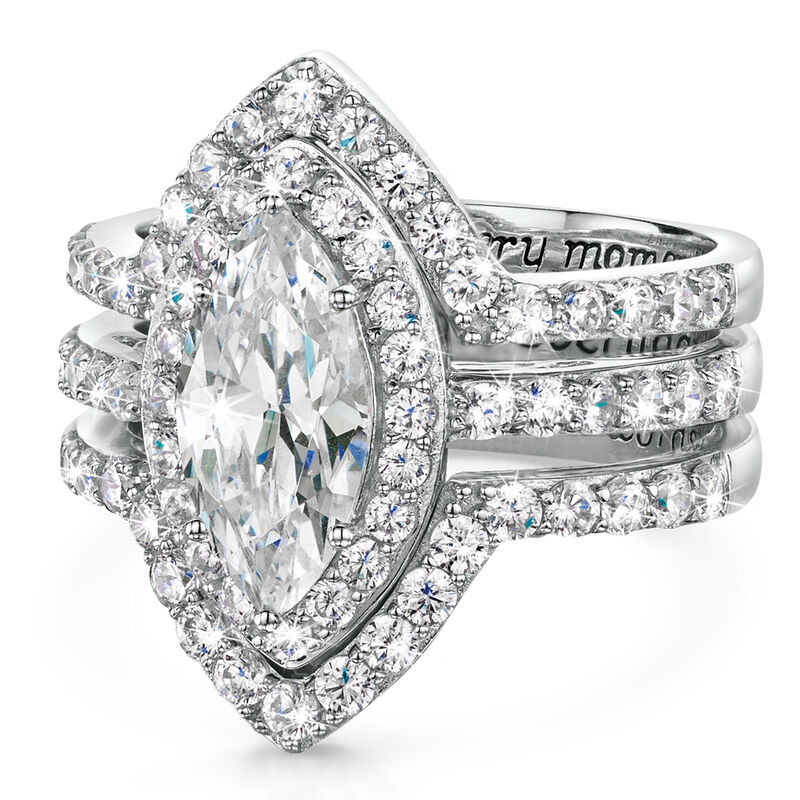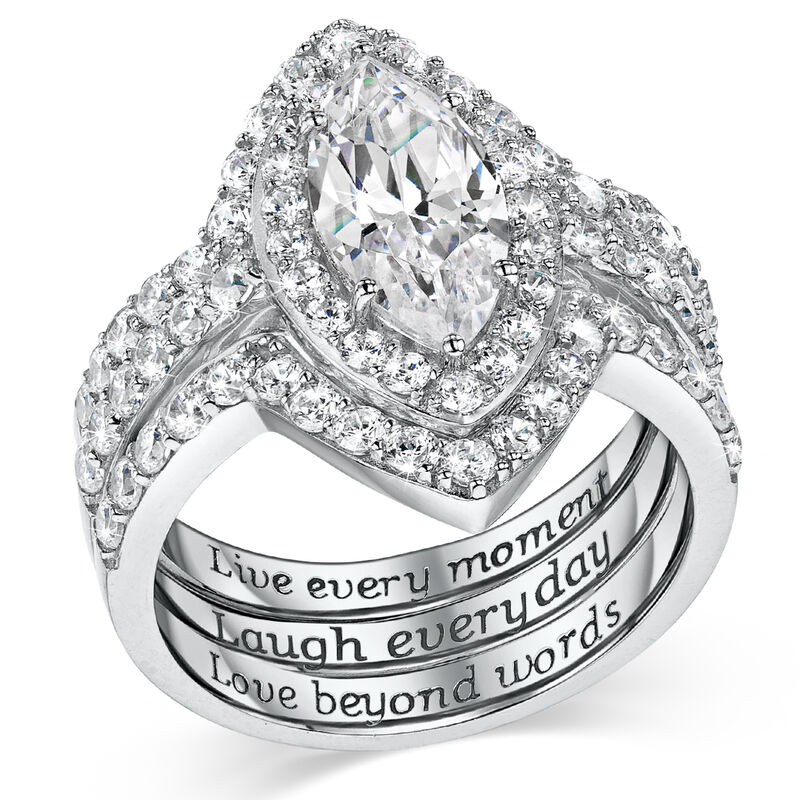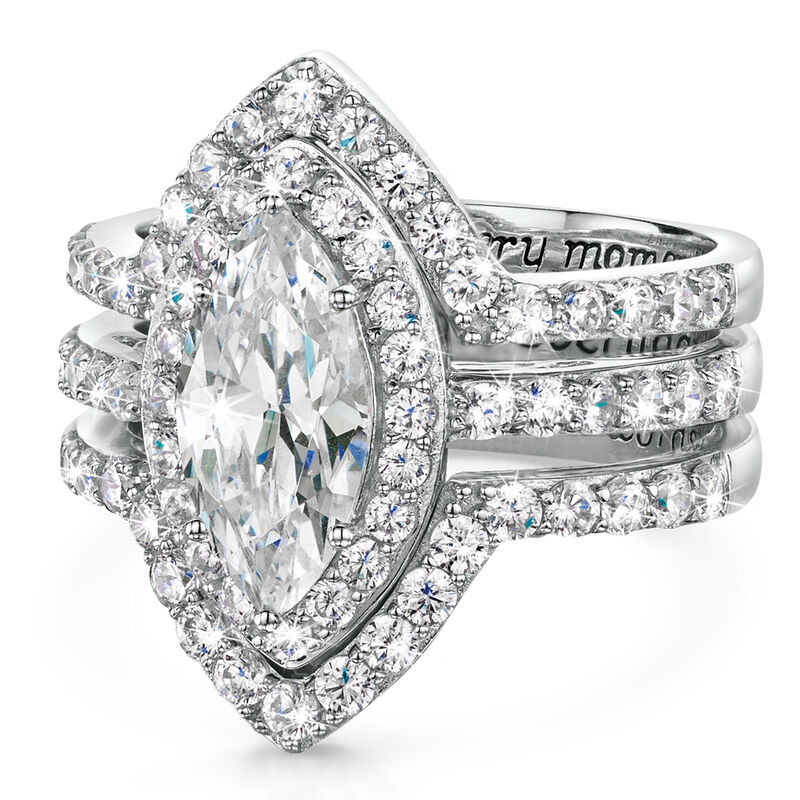 In stock. Ships in 3-4 business days.
Engraved with an inspirational sentiment "Live every moment, Laugh everyday, Love beyond words", these three interlocking sterling silver rings feature a plethora of sparkling cubic zirconia. The centre ring features an impressive 3ct marquise-cut AAA-grade cubic zirconia and is surrounded by a halo of bright-white cubic zirconia. Adding extra sparkle the outer rings are set with even more fiery cubic zirconia. The rings can be worn individually or stacked for a striking look!