Amethyst Glory 9ct Gold Ring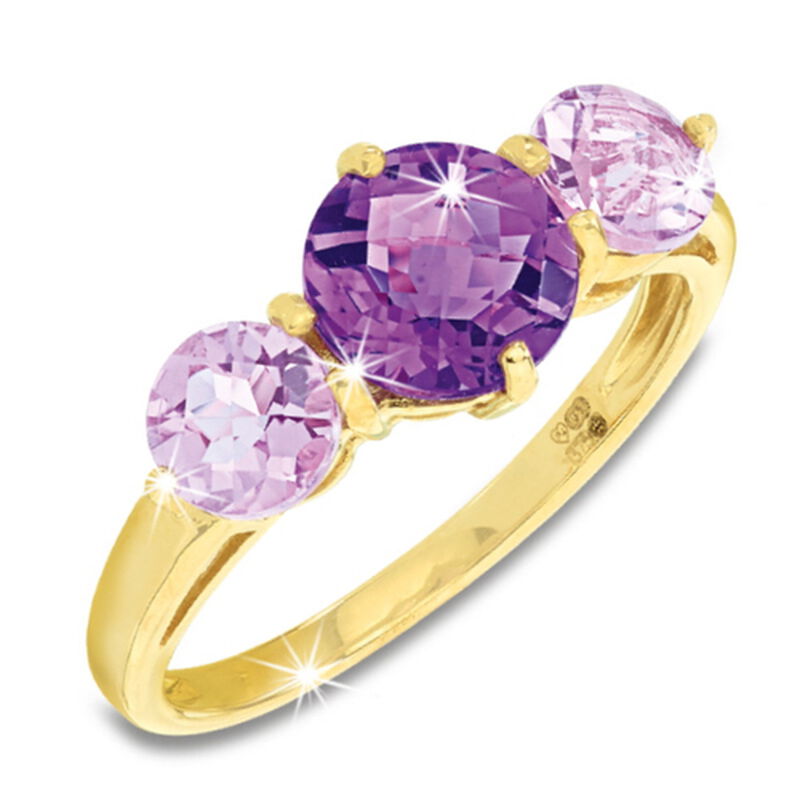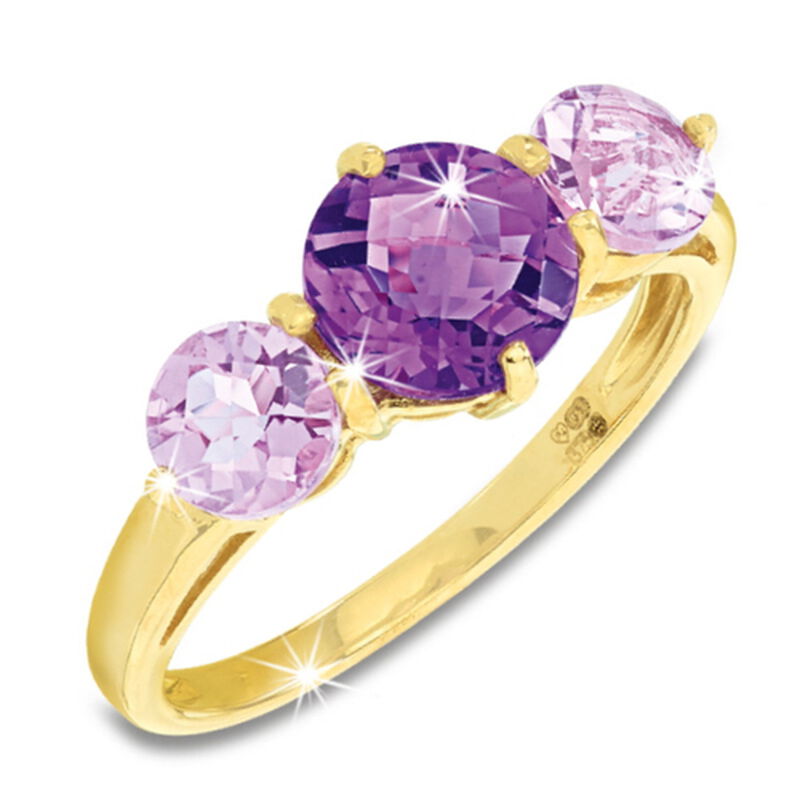 In stock. Ships in 3-4 business days.
Amethysts are the jewel of royalty – and you won't find a ring more majestic than this one! Adorning a band of solid 9ct gold, two gorgeous pink amethysts flank a central stone of incomparable beauty. Faceted to reflect the light and show their finery to the greatest extent possible, this ring is a classic.