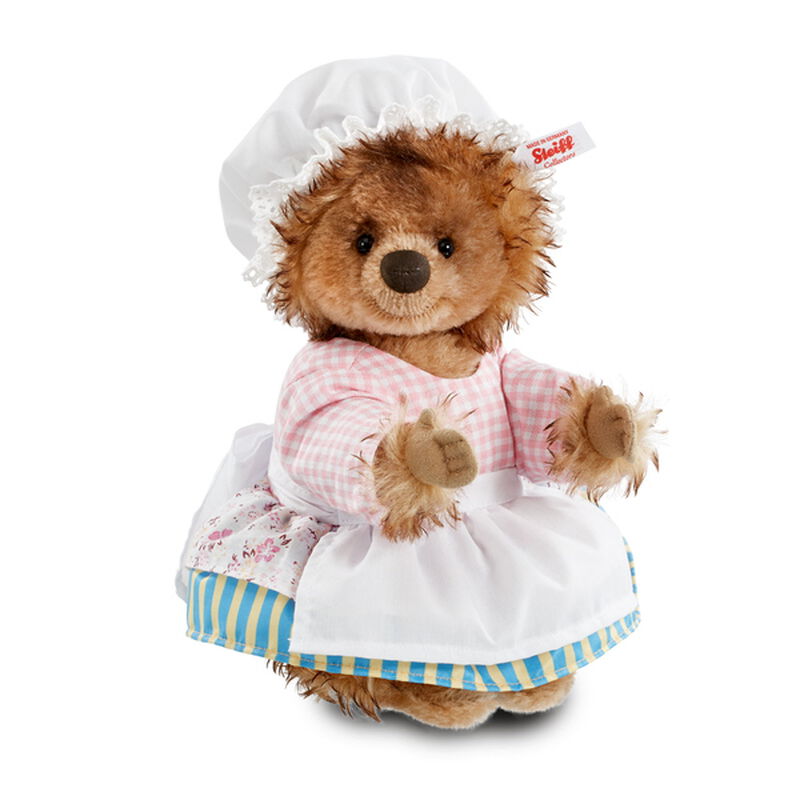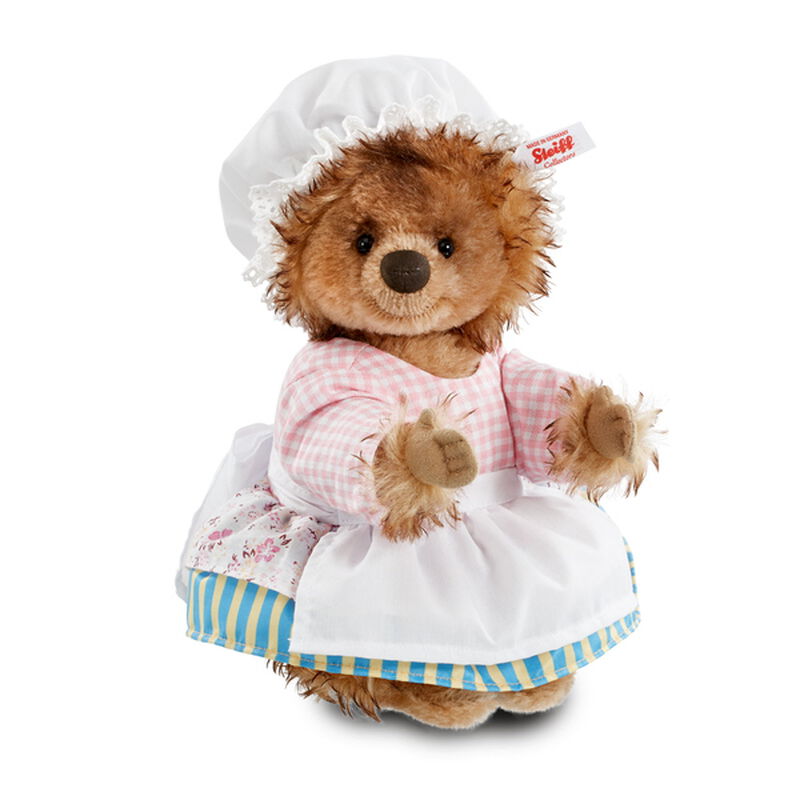 Beatrix Potter's stories have enchanted young and old alike for generations. Now, Steiff have created a special limited edition tribute to one of her most famous creations – Mrs. Tiggy-Winkle.
Every detail of this little washer woman hedgehog is just perfect, even down to her fabulous 'prickles' hand-made from the finest mohair!
Her lovely outfit of a lace-trimmed mop cap and crisp white apron over a pretty pink gingham dress, with floral underskirt and blue and gold striped petticoat has been crafted with the same care and attention as Mrs. Tiggy-Winkle herself.
She is 3-way jointed so you can easily move her head and arms.
Mrs. Tiggy-Winkle is being made in a strict limited edition, exclusively for Danbury Mint. Only 5,000 pieces can ever be made for worldwide demand.
Satisfaction guaranteed – return within 90 days for a FULL refund!
Actual size is 9" (23cm) standing.
BEATRIX POTTER™ © Frederick Warne & Co., 2021 Frederick Warne & Co. is the owner of all rights, copyrights and trademarks in the Beatrix Potter character names and illustrations. Licensed by Silvergate PPL Ltd. Part of the Silvergate Media group of companies.