Messages of Faith Charm Bracelet Set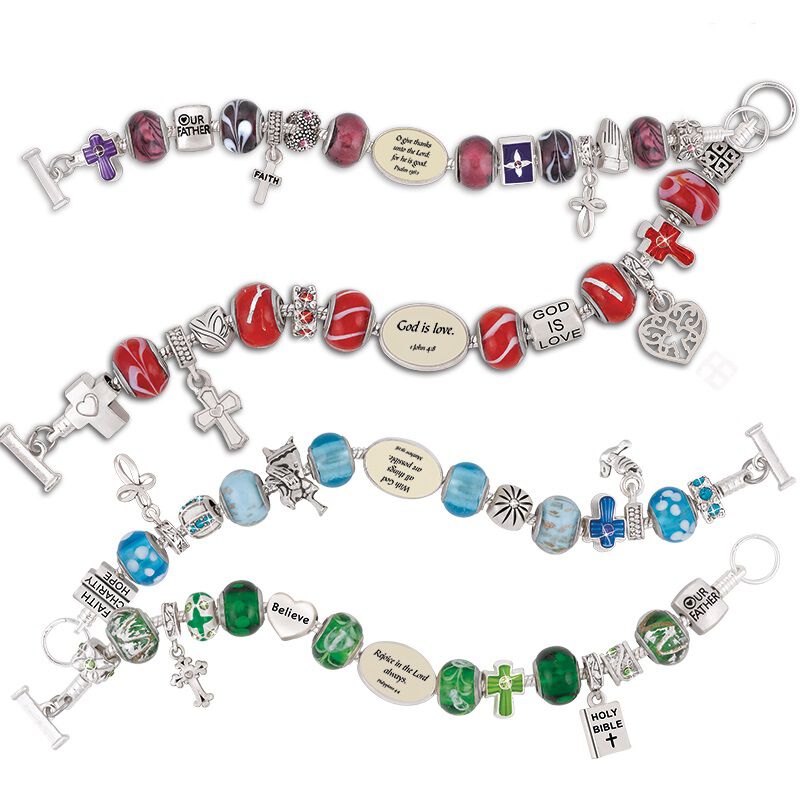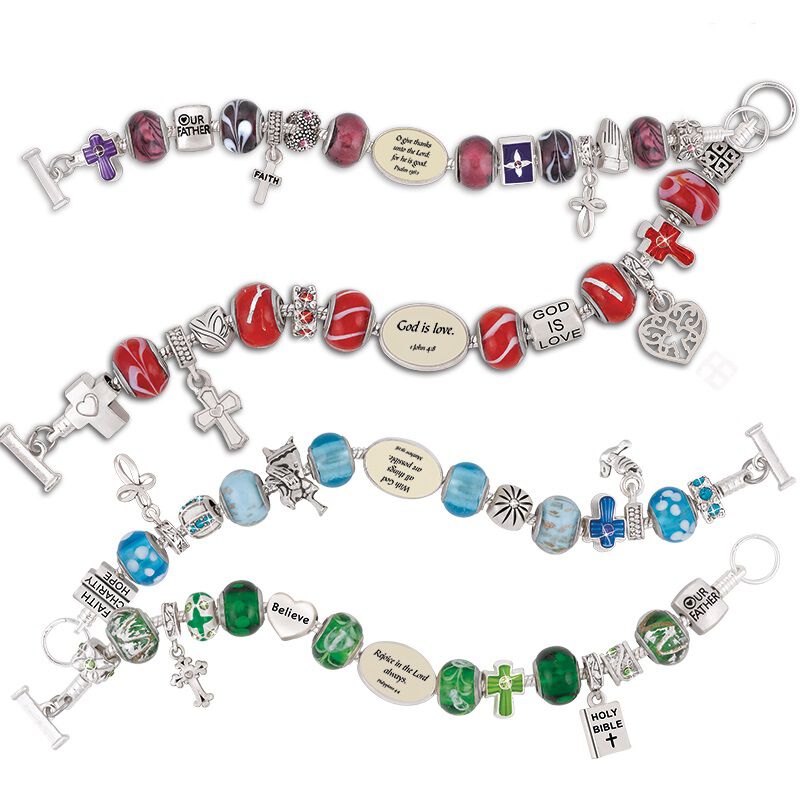 Embrace your faith in a brand new way with the Messages of Faith Charm Bracelets Set, a charming set of bracelets inspired by your faith. Each bracelet is a different brilliant colour and features an uplifting Bible verse. This beautiful set is the perfect complement to the charm bracelets you already own.
Four of your favourite bible verses in different colour palettes!
Each bracelet in this dazzling set celebrates a different bible verse and features a unique splash of colour. Spring to life with the dazzling green hues on the Rejoice in the Lord always bracelet. Or wear the beautiful purple O give thanks unto the Lord; for he is good bracelet for a family get together. Worn individually or in pairs, Messages of Faith Charm Bracelets are the perfect accessory for any outfit.
This set includes 4 custom-designed bracelets – each with 15 brilliant glass beads and themed charms. You will receive all 4 charming bracelets and free glass-lid display case in a single shipment.Bracelets are 8" Long