The Dazzling Interchangeable Ring Set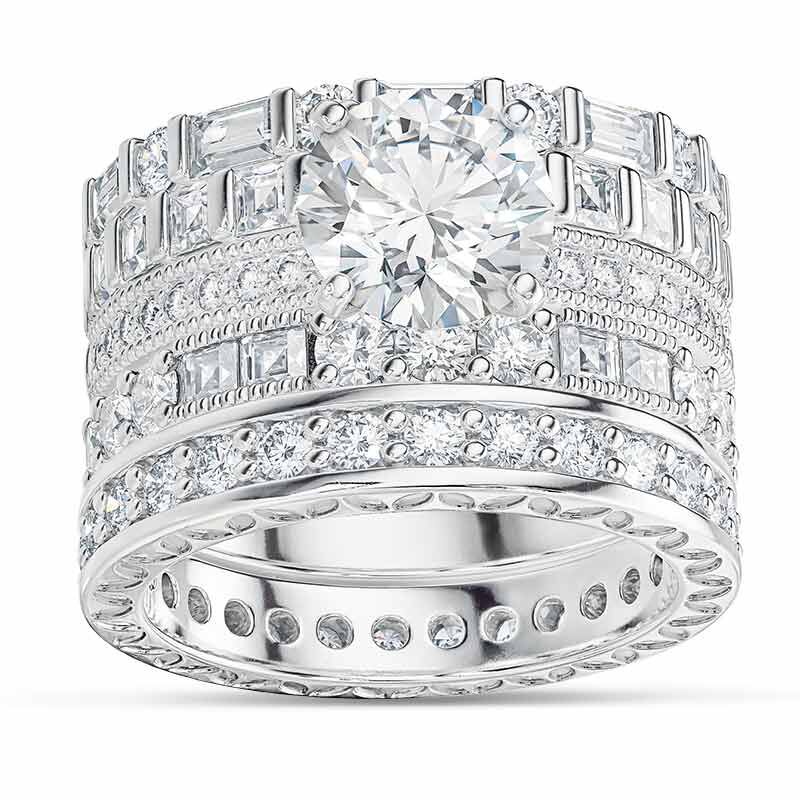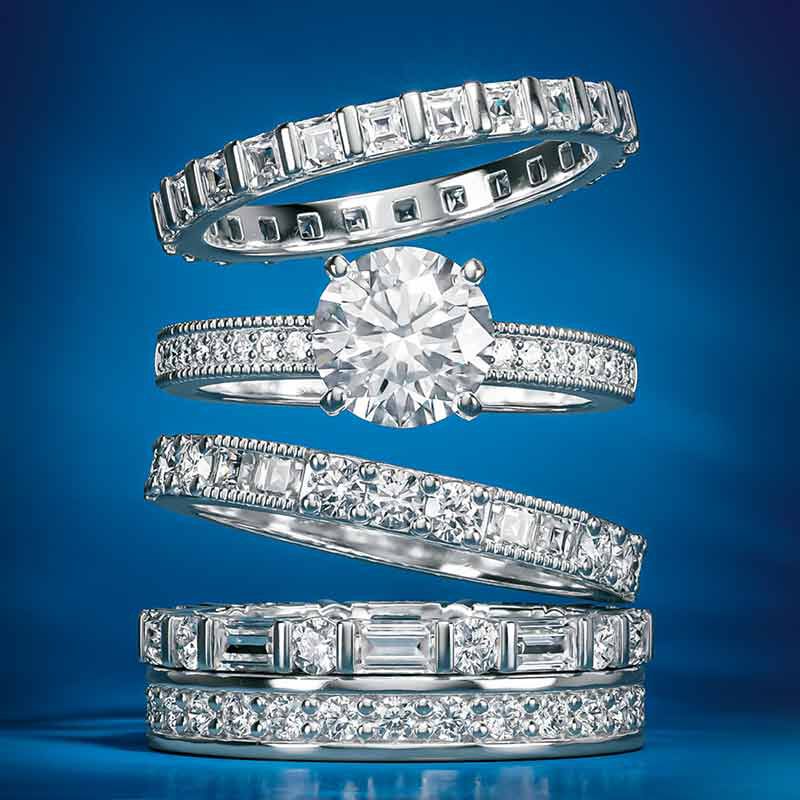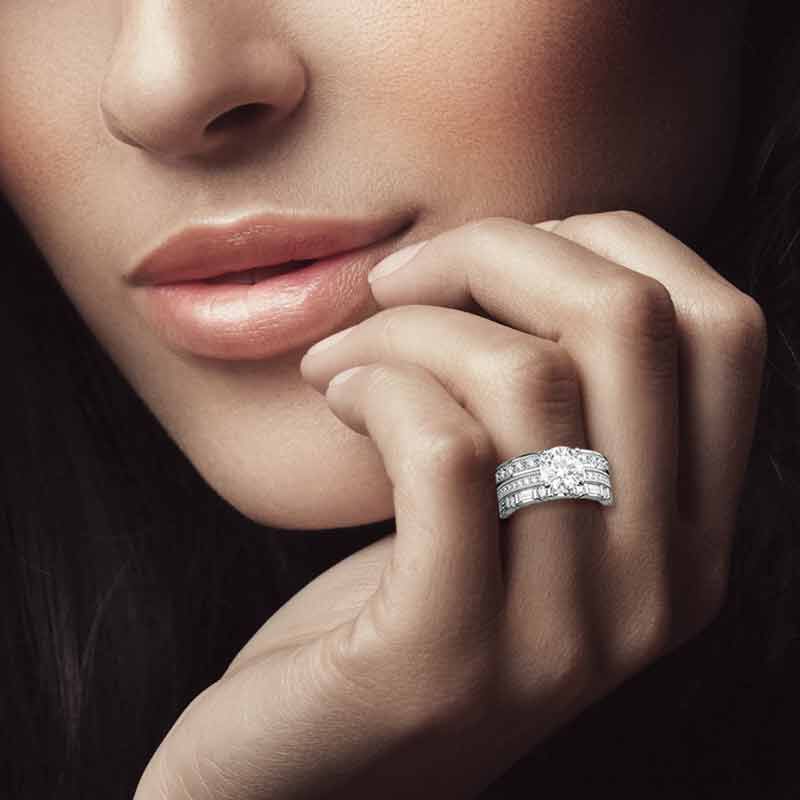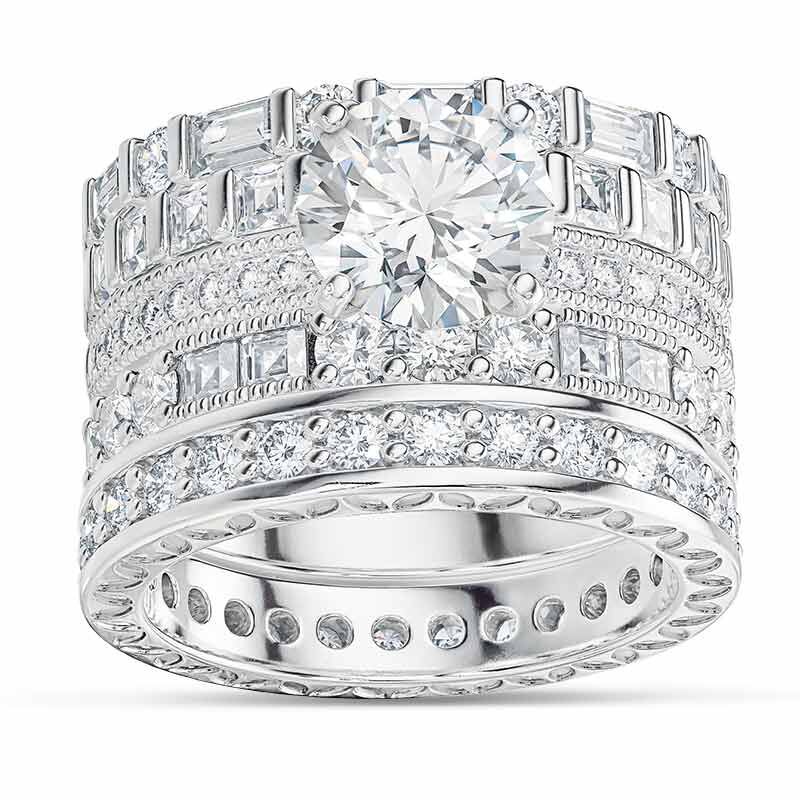 A silver-plated set of five spellbinding rings aglow with sparkling faux diamonds – all the radiance of genuine at a fraction of the cost! Gorgeous engagement-style ring with a nearly 3-carat faux diamond centre stone and 18 round faux diamonds. Four eternity rings lavished with over 80 sparkling faux diamonds. Mix and match the rings. Endlessly stylish…limitless possibilities!
Show Less
Show More
In stock. Ships in 3-4 business days.
Each silver-plated ring in this set of five is exquisite enough to be offered on its own, but we brought them together for one grand set at a price that's simply unbeatable!
It's the look of pure luxury…a ring with a nearly three-carat faux diamond showstopper that is embellished with 18 additional round faux diamonds beauties — sparkling faux diamonds with the entrancing radiance of genuine diamonds… but at a fraction of the price. Accompanying this beautiful creation are four eternity-style rings that flash with over 80 breath-taking faux diamonds in all. The rings can be worn stacked, on different fingers in any combination or singly. The options and looks are as limitless as the compliments they'll receive.