Forever 14ct Gold & Diamond Ring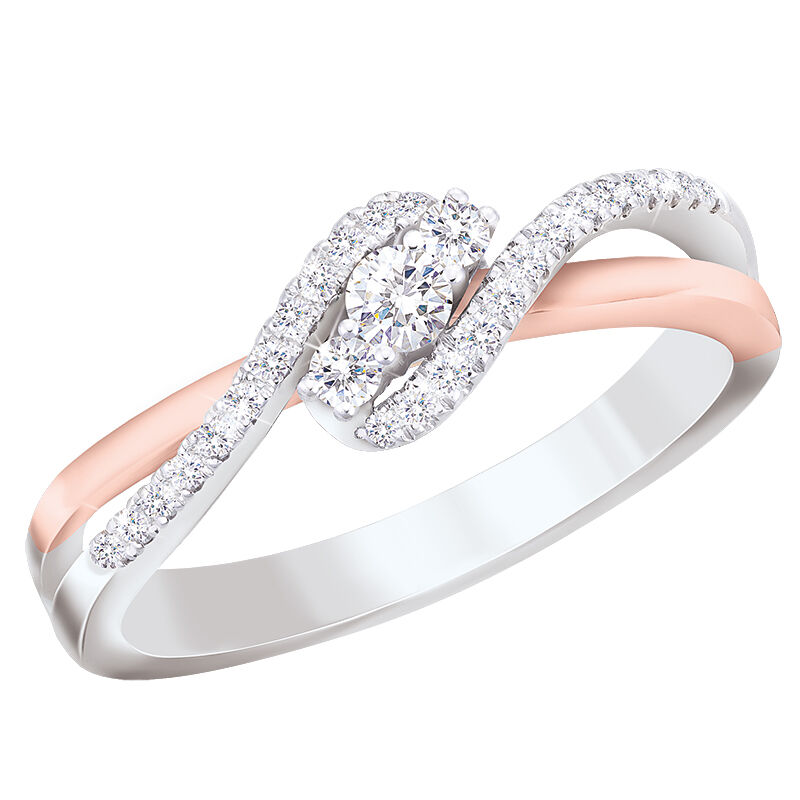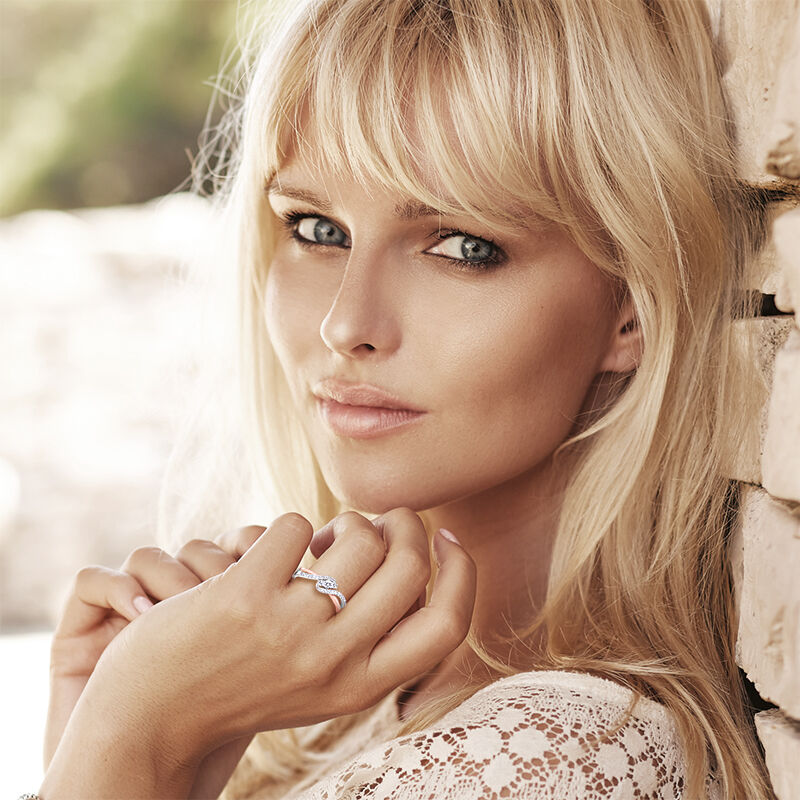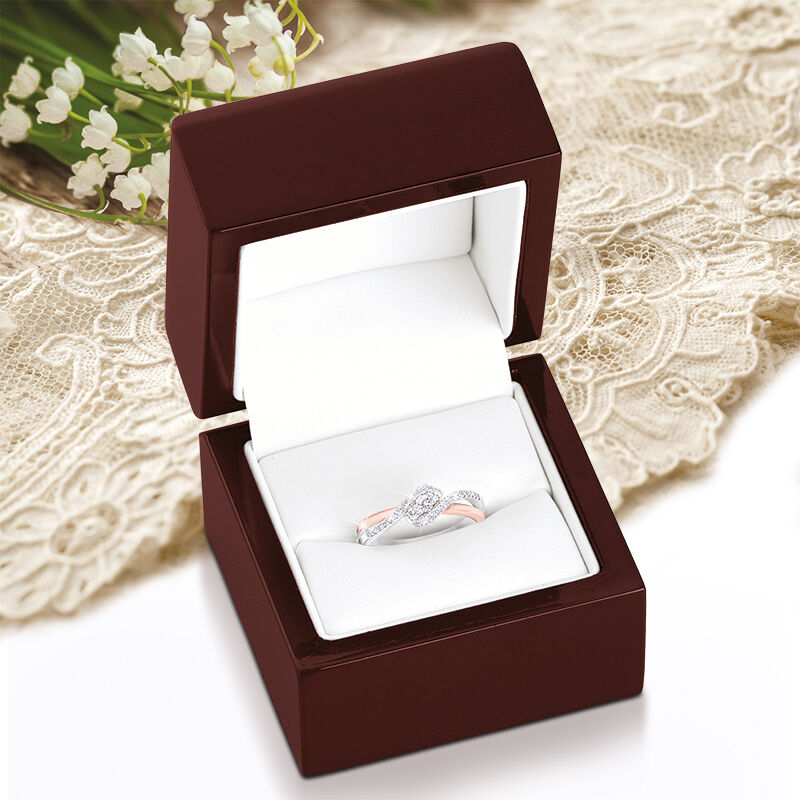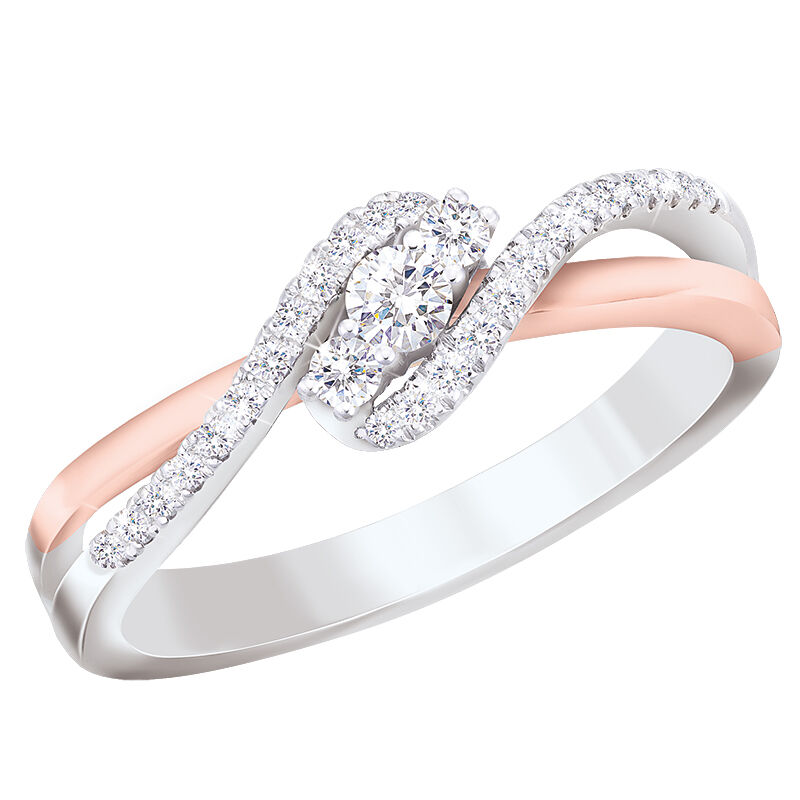 In stock. Ships in 4-7 business days.
Two entwined bands of 14ct gold – one a beautiful pink, the other a shimmering white – are ablaze with a trail of 26 diamonds. In the centre of it all, three full-cut diamonds lend fiery splendour to the grand 1/4–carat diamond weight of this jewellery masterpiece.