Dazzling Beaded Birthstone Set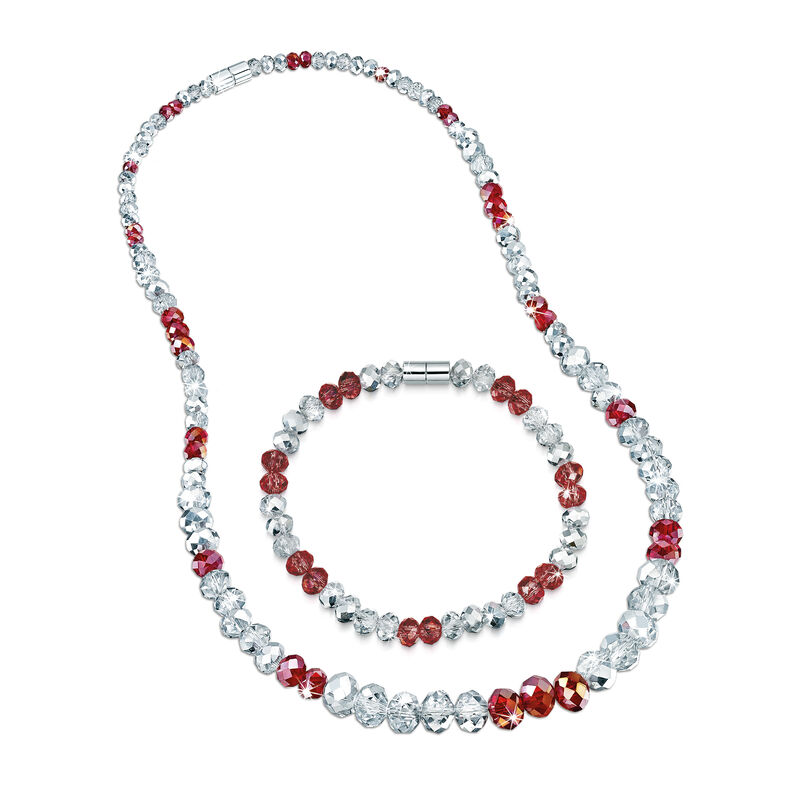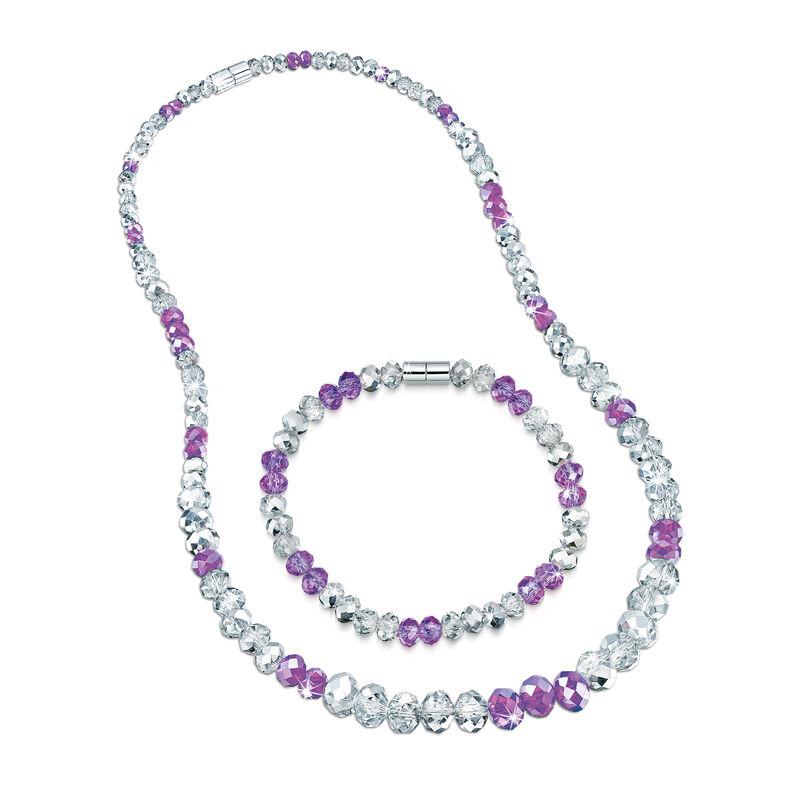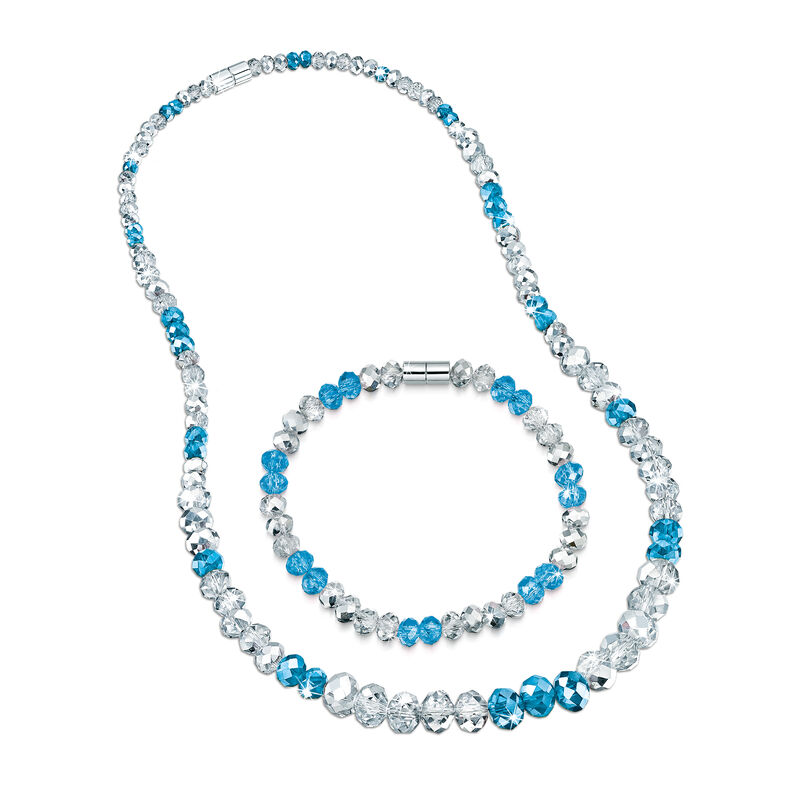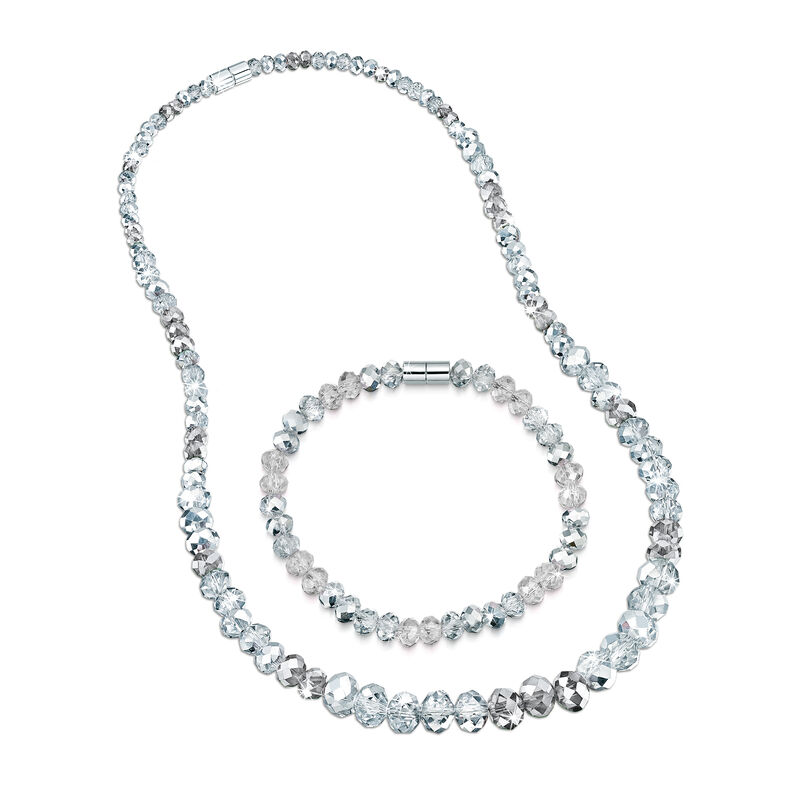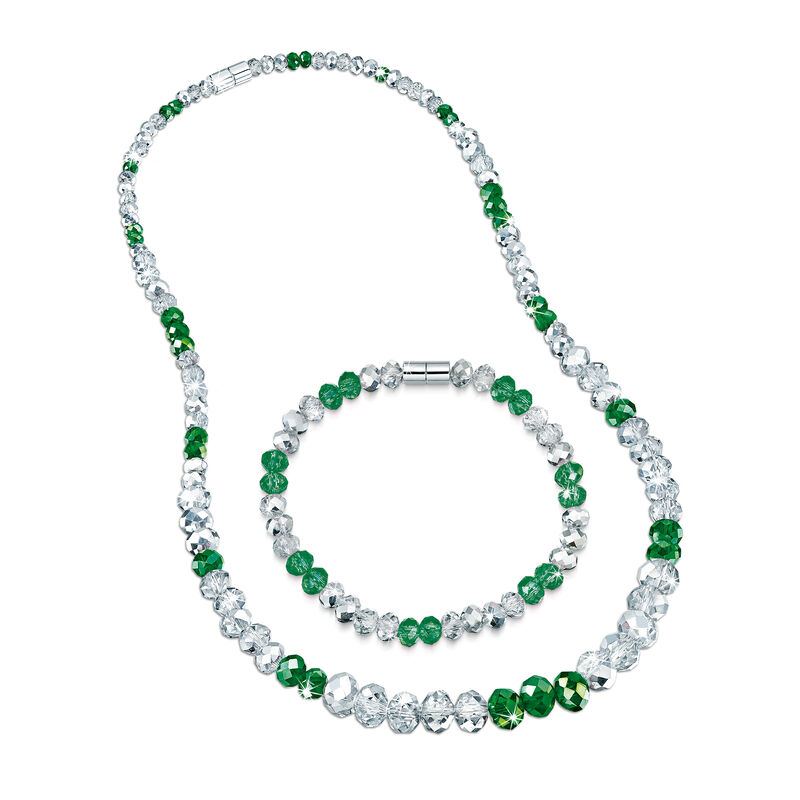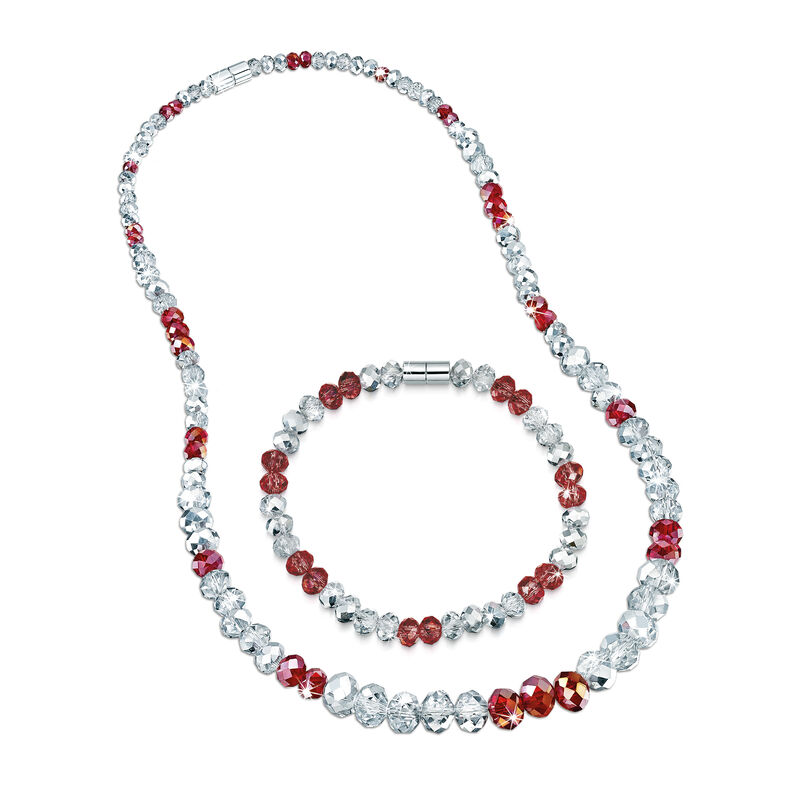 Graduated silver-toned crystal beads are combined with your choice of birthstone crystal to create a classic jewellery set that you will never want to take off. This attractive necklace and bracelet set features robust magnetic clasps to make them easy for everyday wear and suitable for any occasion. Simple and elegant, these stunning pieces can be worn together or separately – the choice is yours!
As a precautionary measure, we do not recommend wearing magnetic jewellery if you have a pacemaker or are pregnant.
Necklace is 20½" long. Bracelet is 7½" long.