Hermann-Spielwaren Snowdrop Bear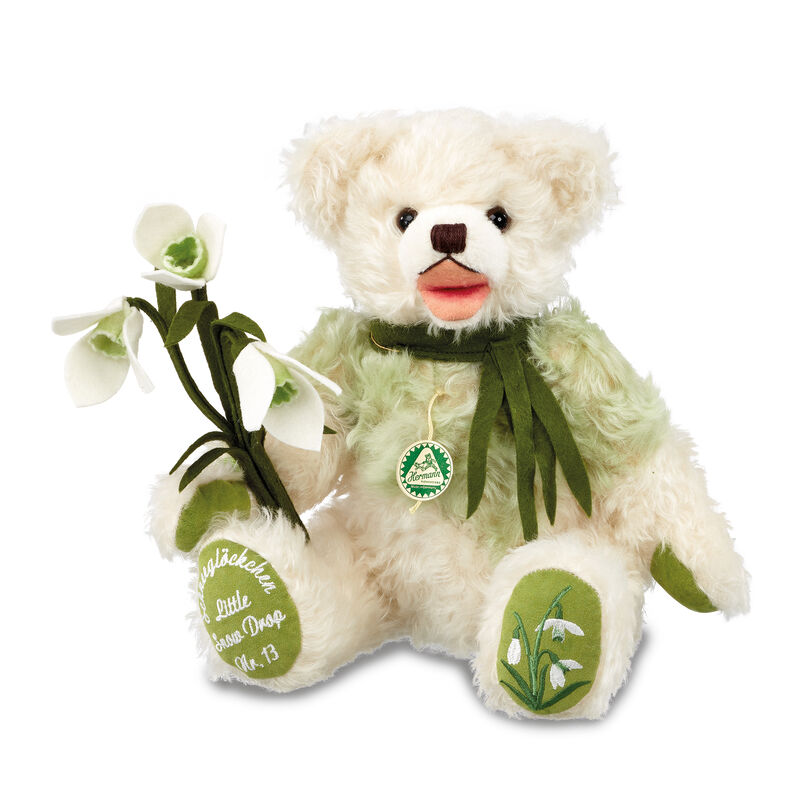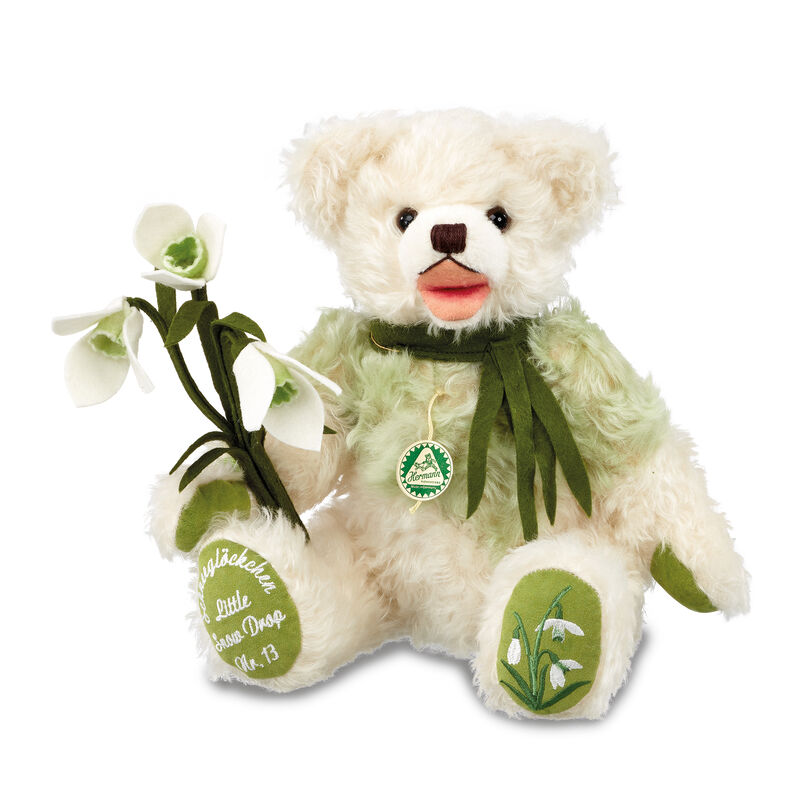 This delightful little teddy is one super rare bear. Limited to just 50 pieces worldwide, 'Snowdrop' is a collector's delight. Danbury Mint has been able to acquire a select few.
Made of the finest mohair and stuffed with traditional excelsior, she'll welcome you with her big smile and glinting eyes. Hold her and she'll greet you with her growl. In one paw she holds a bouquet of "Schneeglöckchen" Snowdrops and wears a felt collar that resembling the leaves of her favourite flower. Embroidered on her feet are her name and edition number. She's five-way jointed so you can pose her as you wish.
She's hand made by Hermann-Spielwaren – a renowned name in the world of bear making. Johann Hermann began making teddys over 100 years ago. They're known for their fine handmade quality and still use many of the traditions and techniques of the day.
Actual size is 13 ¼" (35cm) standing.