Today, Tomorrow, Forever Rose Diamond Bangle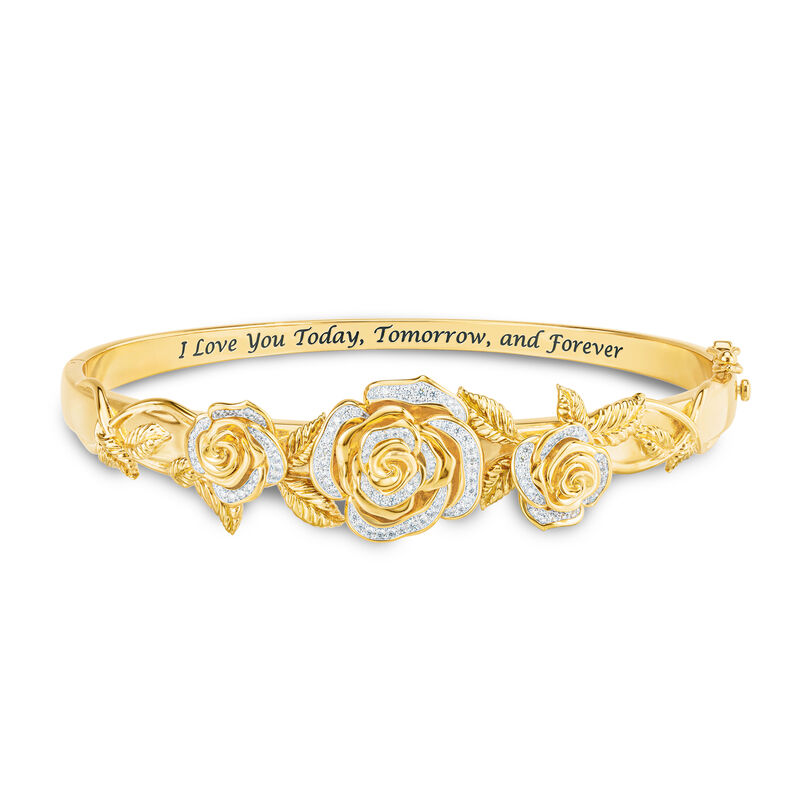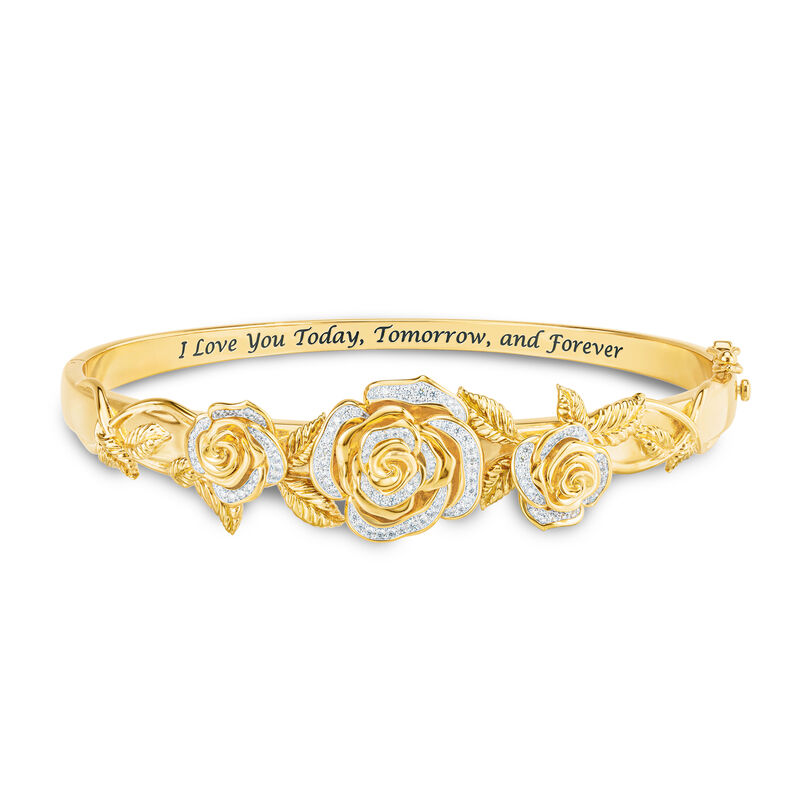 Surprise your special someone with roses that will never wilt or fade! This exquisite bangle features three blossoming roses that are richly plated in shimmering 14ct gold and are aglow with genuine diamonds. As the perfect and romantic finishing touch, the inside is engraved with the sentiment, "I love you today, tomorrow, and forever".
Inside circumference is 7 ½".