Miracle Rose Bouquet – With Inscribed Base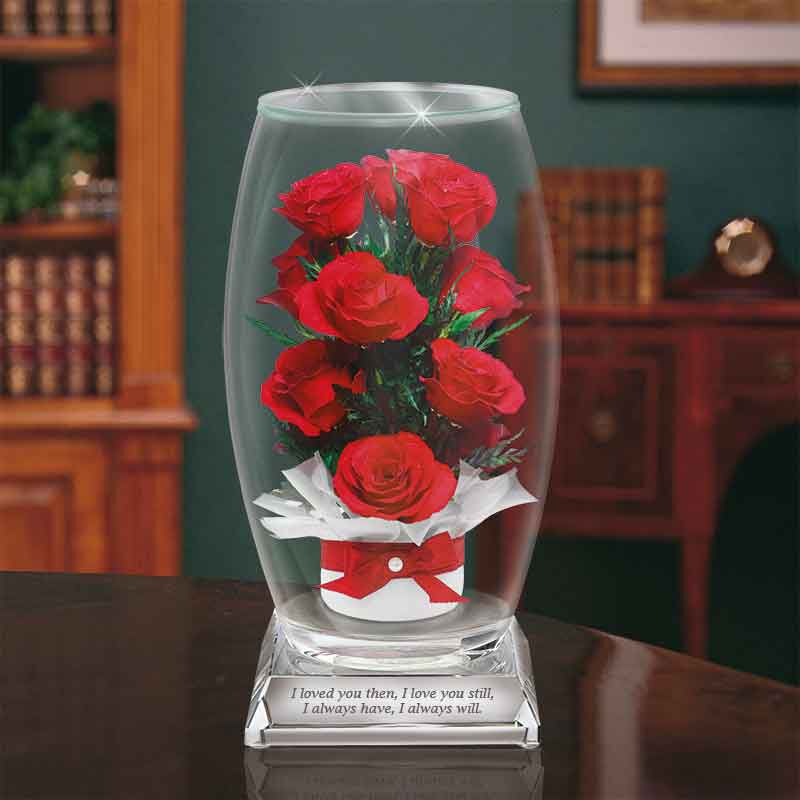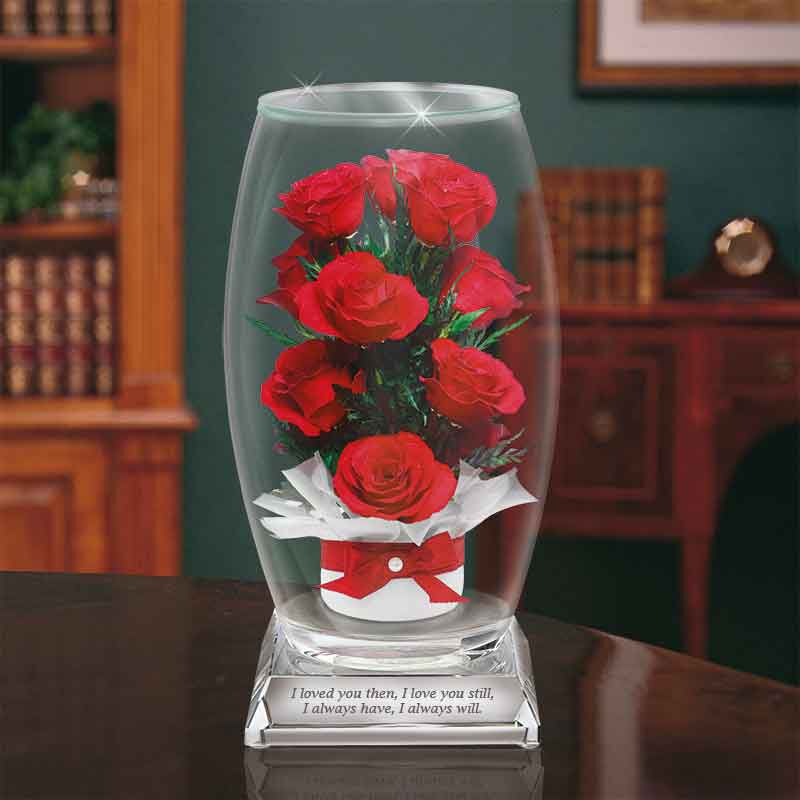 Few things in life are more beautiful than a dozen, ruby-red roses. But what a disappointment when they fade within days! Thanks to the ingenious glass vase, these perfect dozen red roses will not fade. The roses have been carefully arranged within the vase and sealed with a permanent air-tight lid and preserve to last and last - for your enjoyment now, and in years to come.
The classic elliptical shape of the case showcases the bouquet perfectly as it sits atop a glass base inscribed with the loving sentiment:'I loved you then,I love you still,I always have,I always will."
Size: 9'' tall (including base).