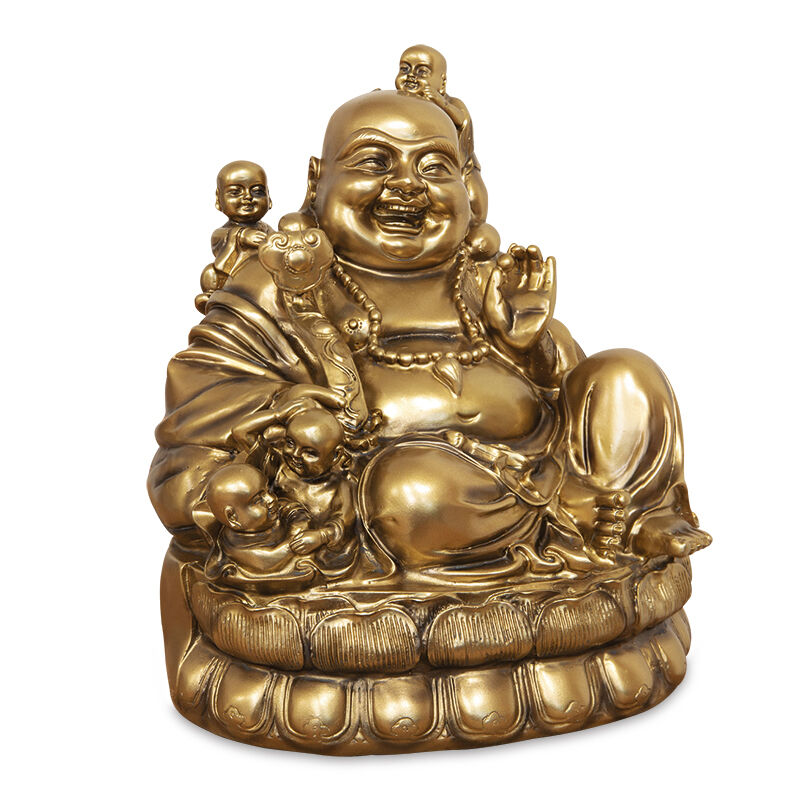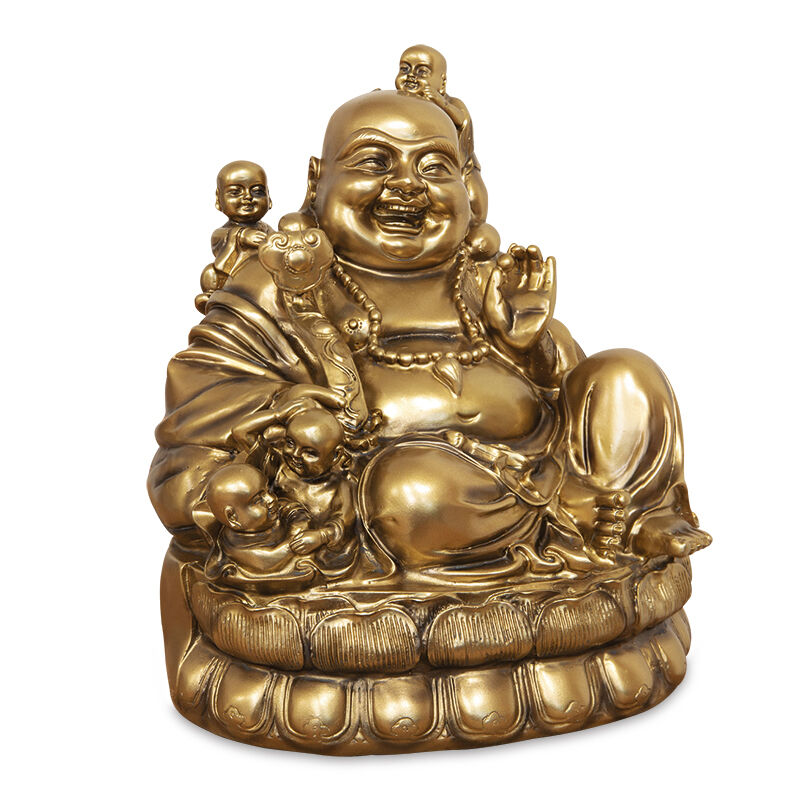 The Laughing Buddha, also known by Buddhists as Matreiya, is one of the most supreme symbols of joy and wellbeing. When this jolly character is placed within any home, he is said to bring good luck and summon fortune for all of the family.
This resin figurine is cast from a handmade clay mould and finished in matt metallic bronze. The large laughing Buddha sits on a pedestal with small cherub-like children climbing over him. It features a felt protective base to prevent slipping and damage to surfaces. This is a perfect decorative ornament for a happy and spiritual home.
Actual size is 10 ½" (26cm) in height x 8 ½" (22cm) width x 8 ¼" (21cm) depth.