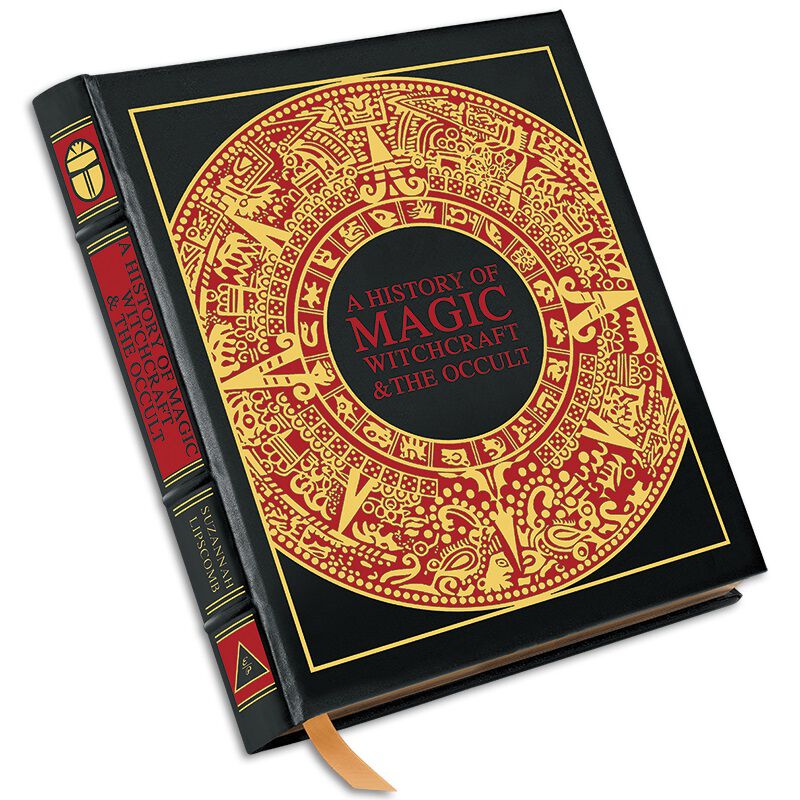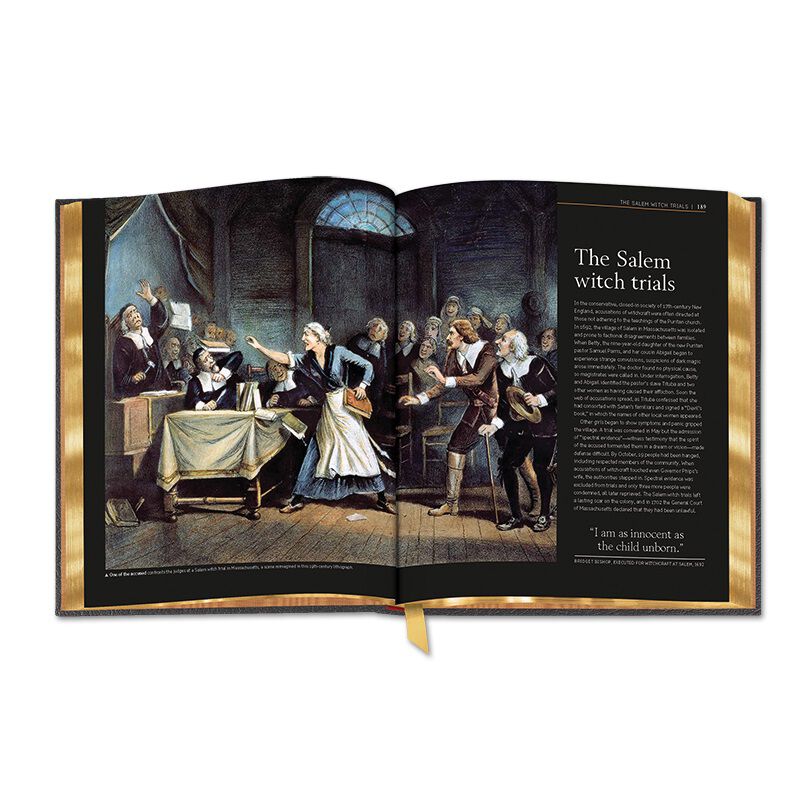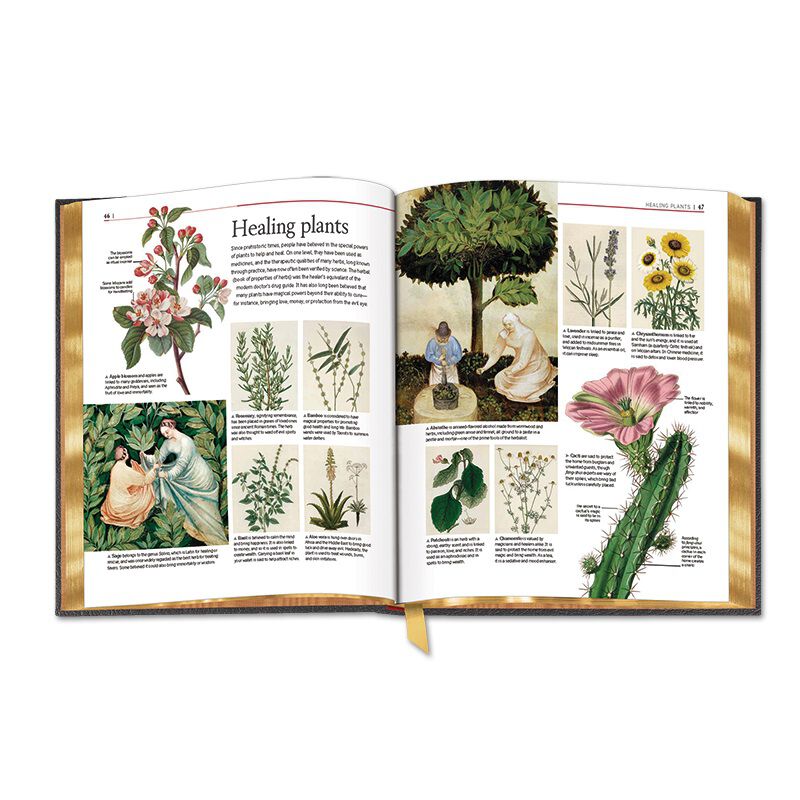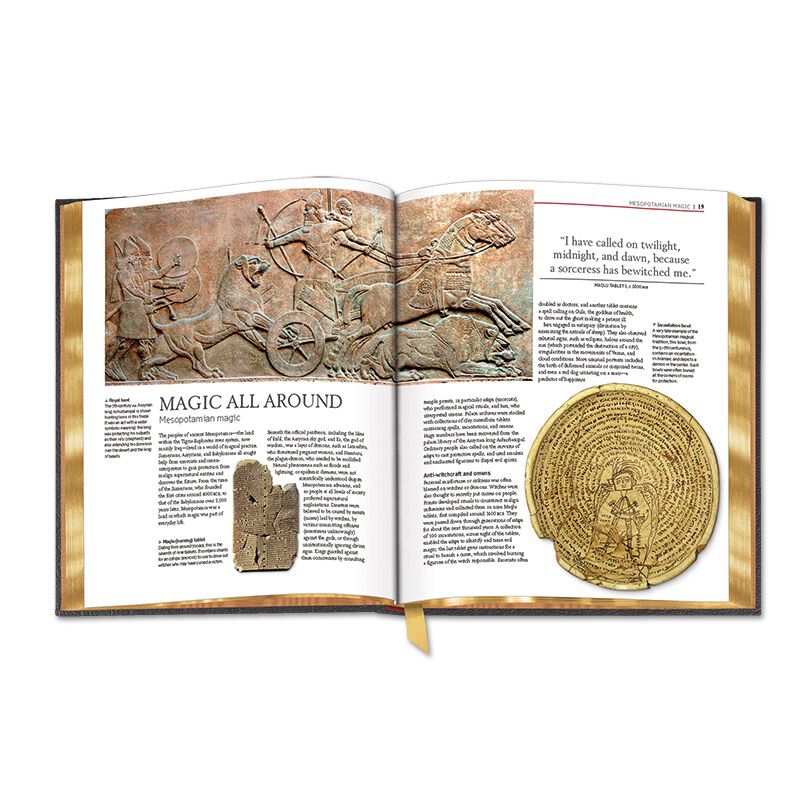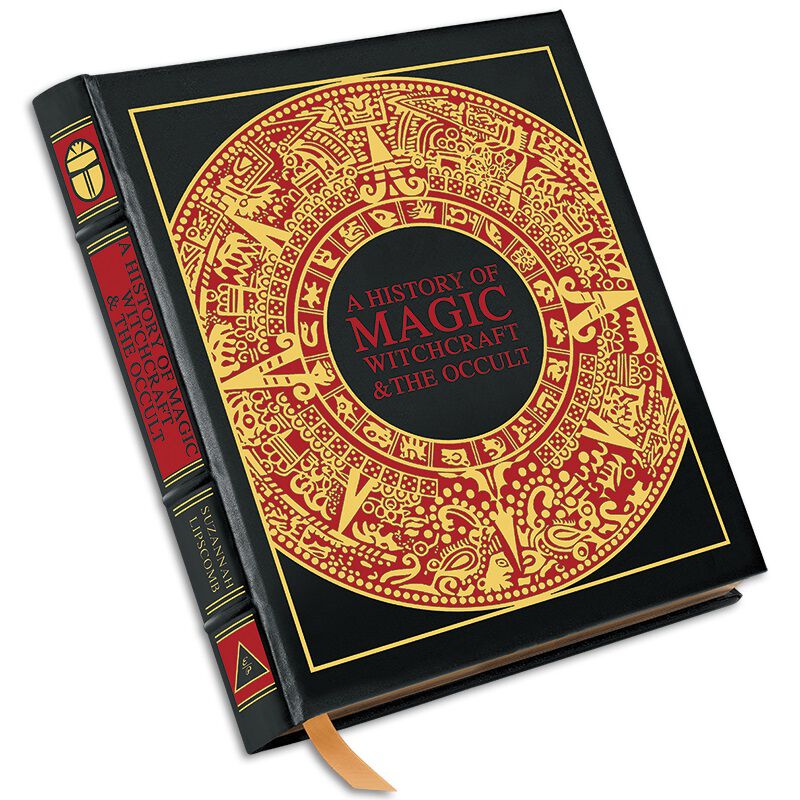 A fascinating look at the history of magic and esoteric lore across all cultures and traditions – from astrology and palmistry to the Tarot, runestones, mystical plants and potions and more. Also looks at the history of magic in film and literature. Illustrated throughout in full-colour.
Features include:
Fully bound in genuine leather.
22ct gold deeply inlaid on the "hubbed" spine.
Superbly printed on acid-neutral paper that lasts for generations.
Sewn pages – not just glued like ordinary books.
Satin-ribbon page marker.
Gilded page ends.
Actual size of book is 8 3/4" x 10 1/4", 320pp
Item #:UK-AHMB