In the Name of the Lord Sword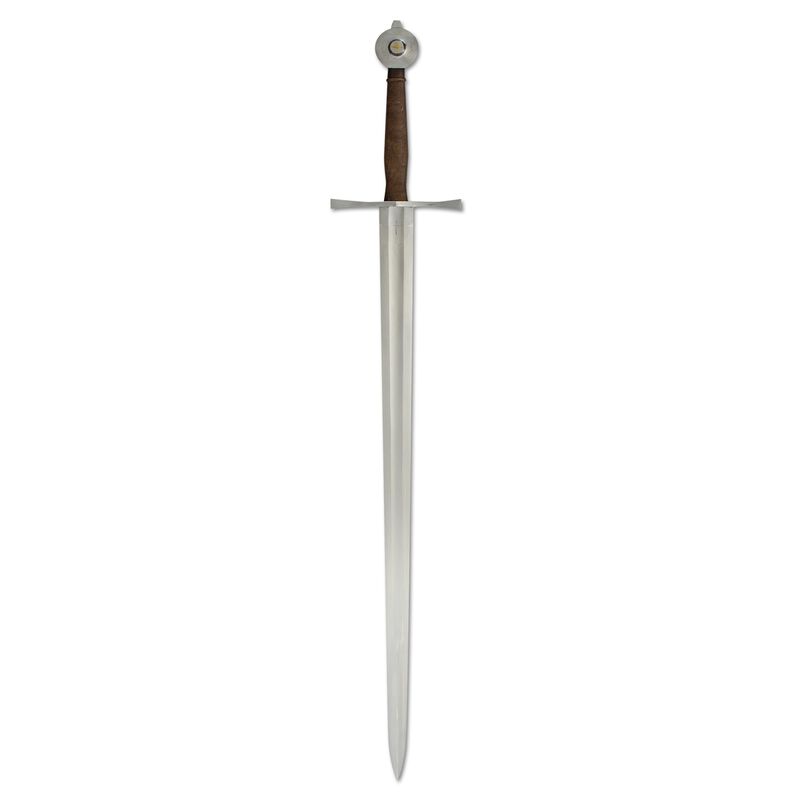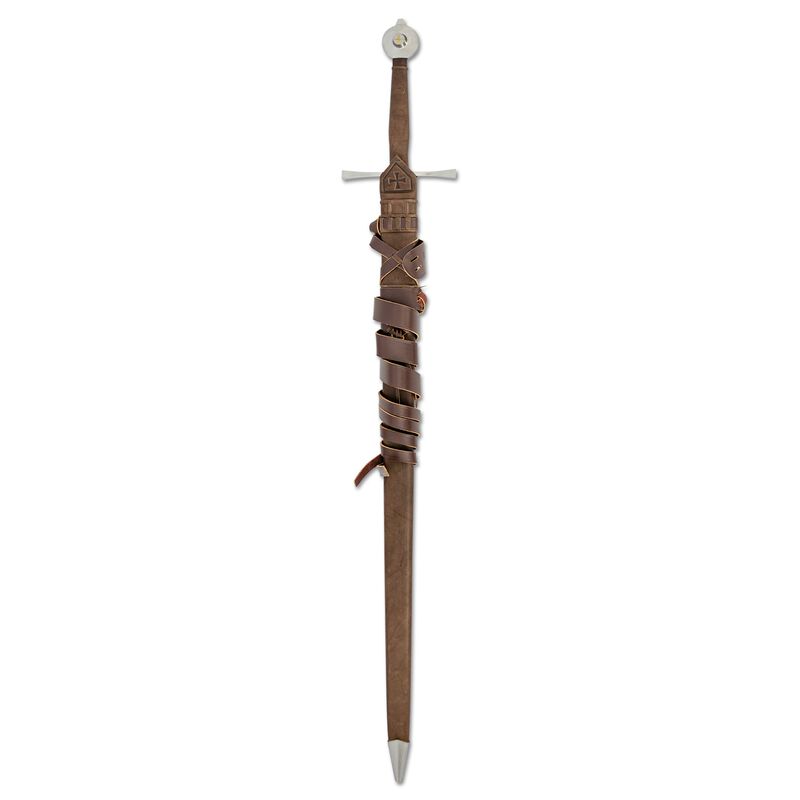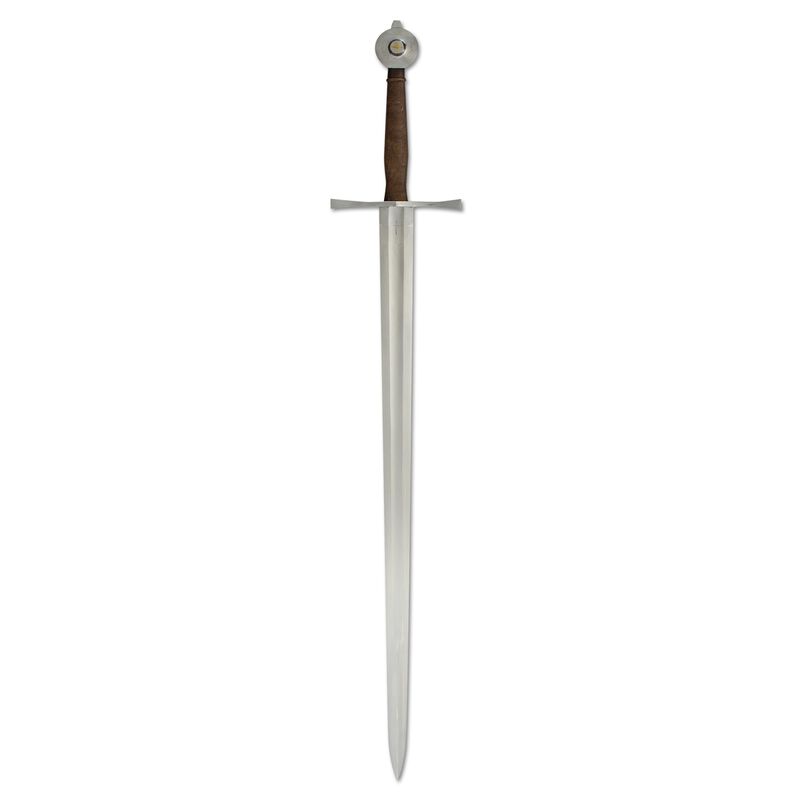 During the 14th century, the gardens of the Temple in London ran down to the river's edge where this sword was discovered. The discovery location, coupled with the crosses in the pommel, suggests that it is a Templar knight's sword thrown into the river when the Order of the Temple was dissolved by Edward II in 1314.
This perfectly-accurate replica features a simple cross-guard, waisted wooden handle tightly wrapped in brown cord and a large Oakeshott Type K steel pommel with inlaid copper alloy cross. The leather-covered wooden scabbard features an integrated leather belt and is embossed with the Cross Pattée of the Templar Order, and inscribed with the words "In Nomine Domini" (In the name of the Lord).
50" long.