The Royal Tudor Beasts Silver Bullion Collection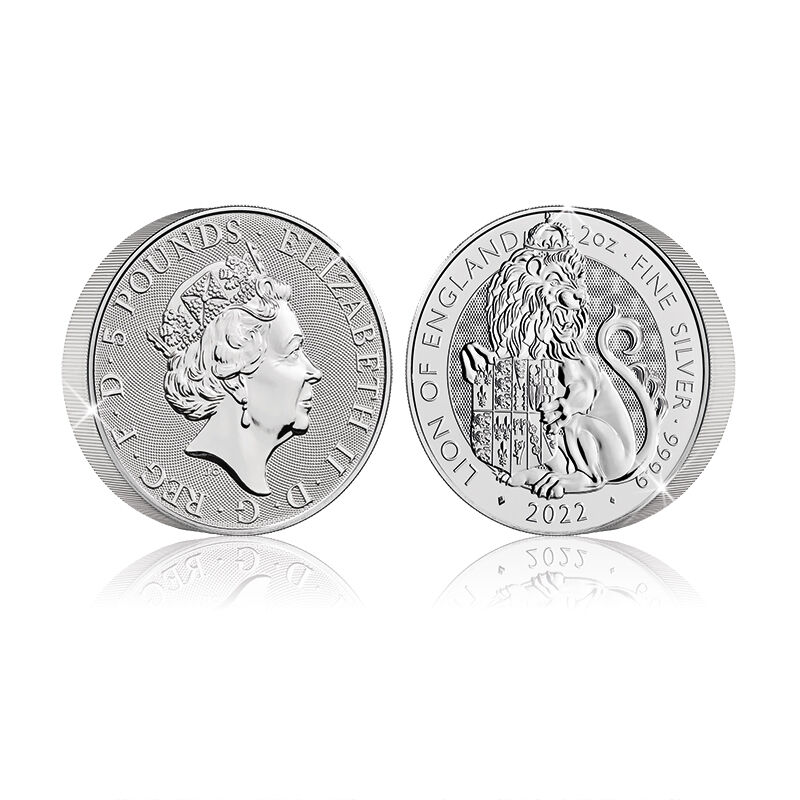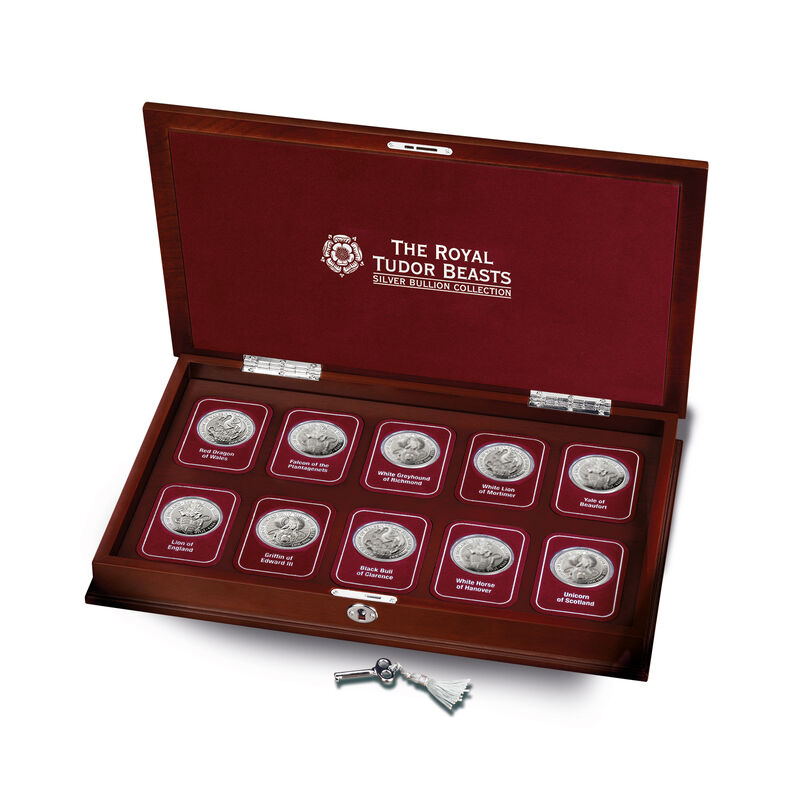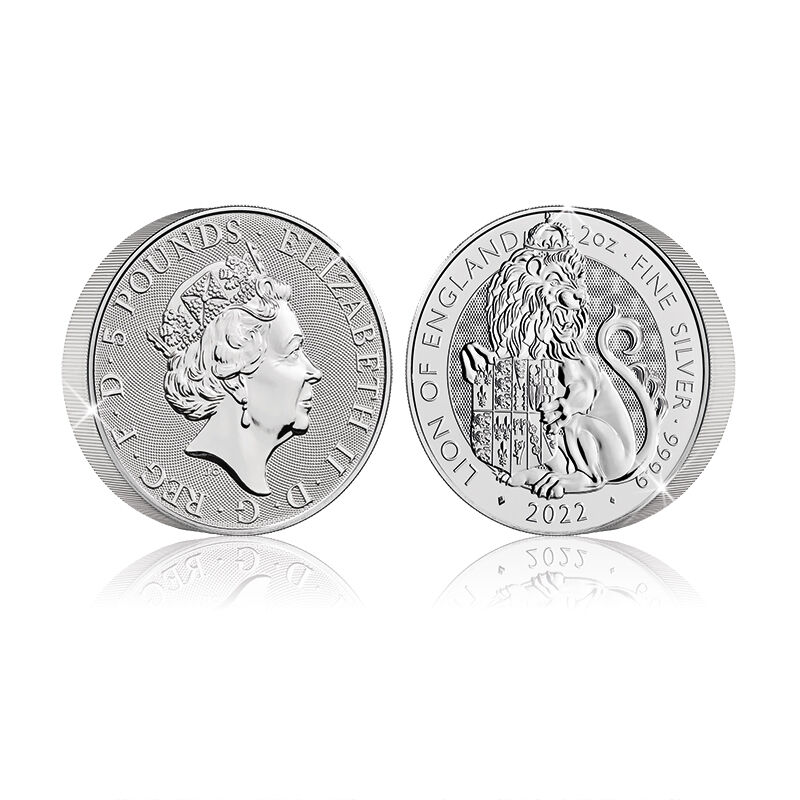 A stunning treasury of limited-edition 2oz silver commemoratives, masterfully crafted by the Royal Mint…

Meticulously minted by the Royal Mint in 2 ounces of 99.99% fine silver, these exquisite coins feature stunning artwork from designer David Lawrence.
Each coin is housed in a crystal-clear holder that preserves its condition and makes it safe to handle – so you can examine the exceptional designs on both sides without fear of damage from dust, dirt and fingerprints.
A free luxurious display chest, tastefully designed to complement this stunning collection, is sent with your second coin.
Show Less
Show More
In stock. Ships in 3-4 business days.
£165
per coin.
You will receive one coin every six months.
When Henry VIII married Jane Seymour in 1536, he had ten great statues carved from stone to line the gateway bridge that formed the entrance to Hampton Court Palace. The statues were of heraldic beasts, each holding a shield. Together, they showcased the historic royal lineage of the king, the second of the new Tudor dynasty, and celebrated his new queen, Jane Seymour.
And now, each one will feature on a stunning 2oz silver bullion coin. Presenting… The Royal Tudor Beasts Silver Bullion Collection, awe-inspiring masterpieces magnificently crafted by the Royal Mint. The complete collection will have an impressive weight of more than one and a half troy pounds of pure silver.
With this stunning collection, you can appreciate the glory of the wondrous beasts from your own home. This includes:
• The Seymour Panther – the animal chosen by Henry VIII to feature on the badge of his third wife, Jane Seymour, upon their marriage
• The Lion of England – one of the earliest animals to appear on royal emblems, it has been a national symbol of England since the twelfth century and still features on the royal coat of arms today
• The Tudor Dragon – the mythical beast portrayed on the banner of Henry VII, the first of the Tudors, when he defeated Richard III at the Battle of Bosworth Field in 1485
• Plus 7 others to complete the set!
You will receive one coin every six months, in line with the Royal Mint's release schedule.