The House of Hanover Coin Collection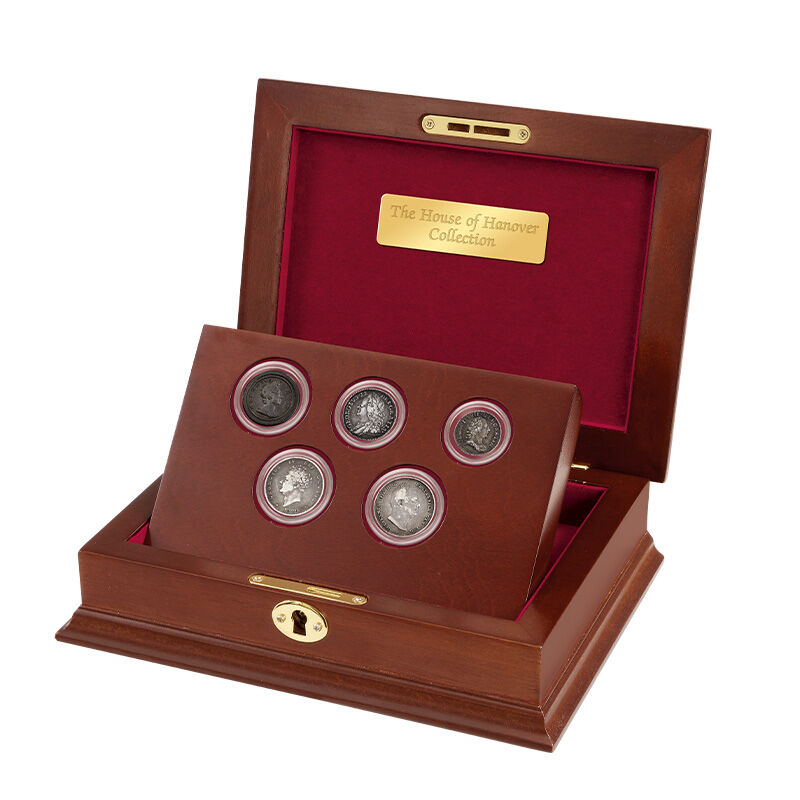 Four Georges and a William – these were the Kings of the House of Hanover who ruled Great Britain from 1714 until 1837. Their reigns saw unparalleled changes that shaped Britain into the country we know today. From the formation of government by cabinet, to the unification of Great Britain and Ireland into the United Kingdom, and the abolition of slavery; these five kings ruled in a fascinating time in history full of change and character.
Now you can bring the Hanover period to life with The House of Hanover Collection, a collection of five Hanover coins – one from the reign of each of the Hanoverian monarchs. This historic collection brings the Hanoverian era to life. Your set will include a copper farthing from the reign of George I, a George II silver sixpence, a George III silver threepence, and silver shillings from the reigns of George IV and William IV.
To house this remarkable collection, you will also a custom-made wooden display case, as well as fascinating fact cards, at no additional charge! You will receive one coin every other month.