The Complete Victorian Silver Coin Set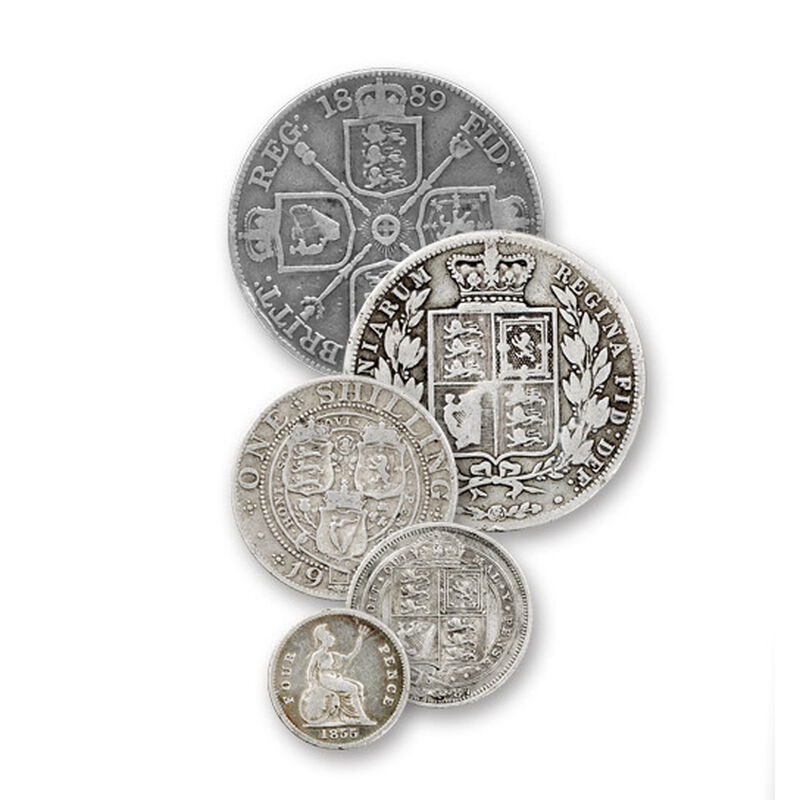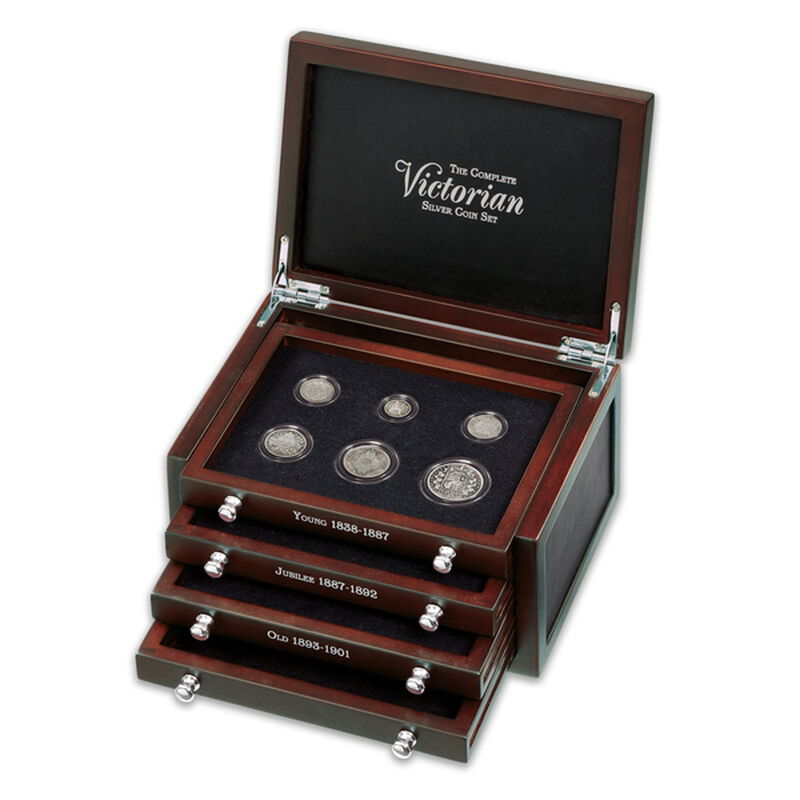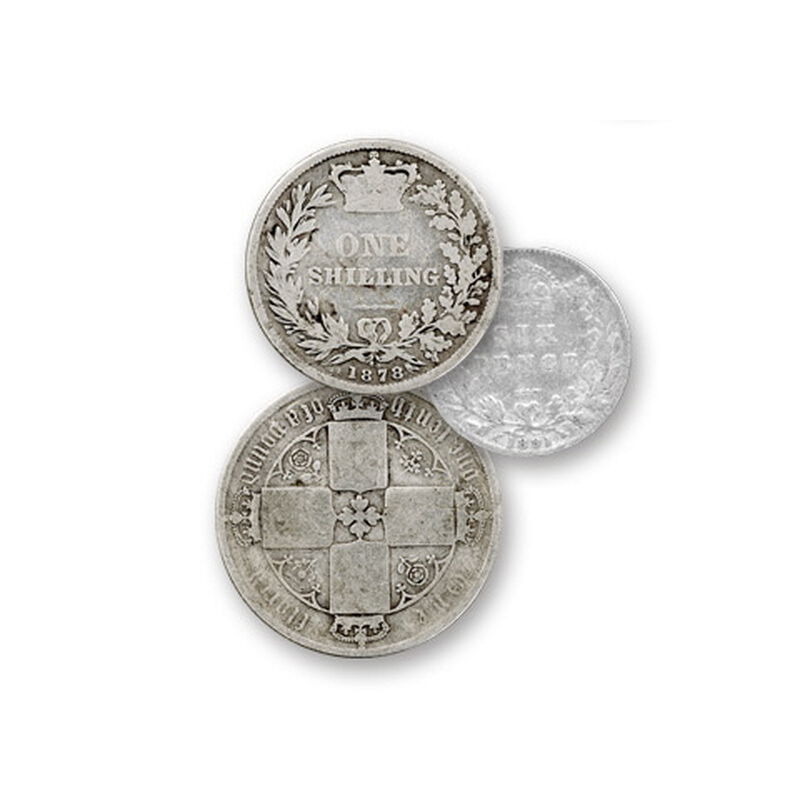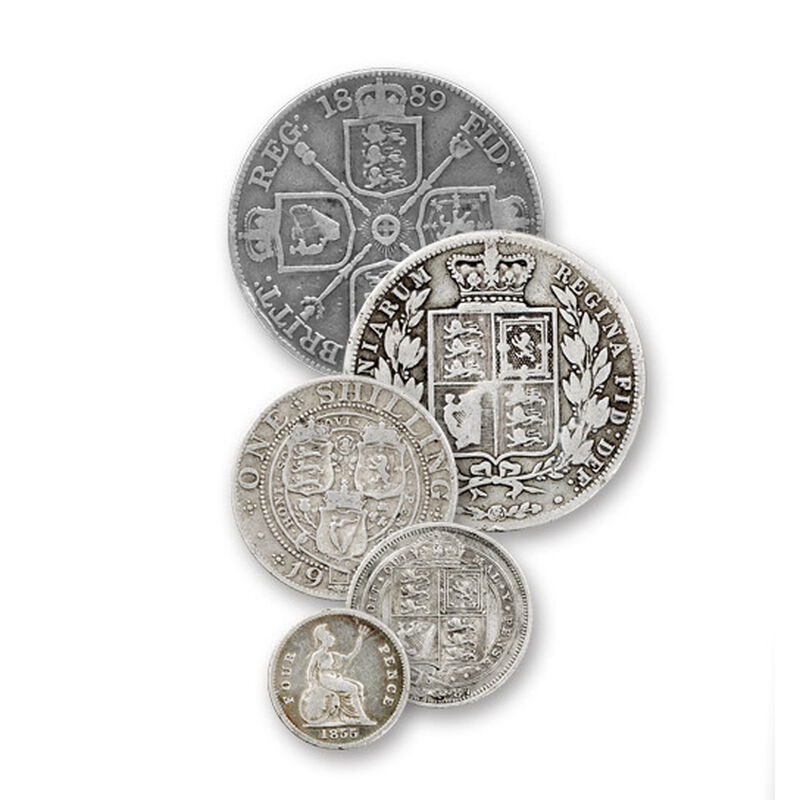 Commemorate Britain's great age of industrial expansion, economic progress and empire with this magnificent collection of eighteen Victorian silver coins. During her 63 years on the throne, Victoria's silver coinage featured three main royal portraits, known as the "Young", "Jubilee" and "Old" Heads. This collection features one of every type of silver coin minted, from the threepence to the double florin, from each of these three portrait periods!All of the coins in the collection are well over a century old and contain 92.5% silver. That makes the silver weight of the collection nearly four troy ounces! Many fascinating coins are featured, including:
The double florin – one of the shortest-lived coin denominations in British history, minted for only four years between 1887 and 1890.
The 'withdrawn' 1887 sixpence – minted for only one year as the reverse was so similar to that of the half-sovereign that forgers began gilding it.
The groat – reintroduced in 1837 as a convenient way to pay for cabs, it proved unpopular with cabbies and ceased to be minted in 1855.
The handsome wooden display chest contains a drawer for each of Victoria's portraits, allowing you to easily arrange your coins by the portraits they bear. There is even space to store the certificate of authenticity which accompanies the coins – and all at no additional charge!