The Complete Indian Head Quarter Eagle Gold Coin Collection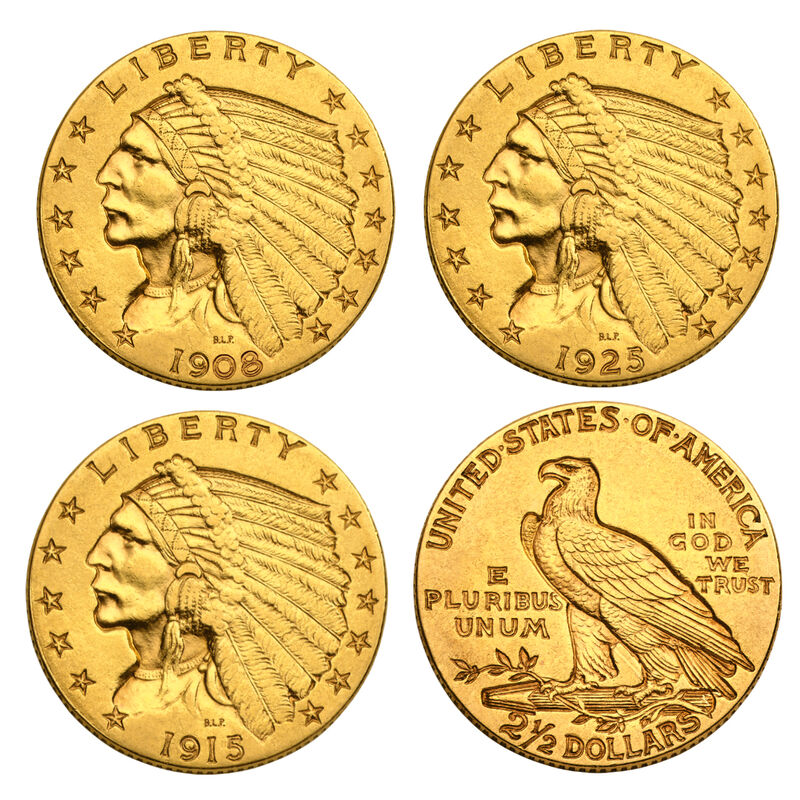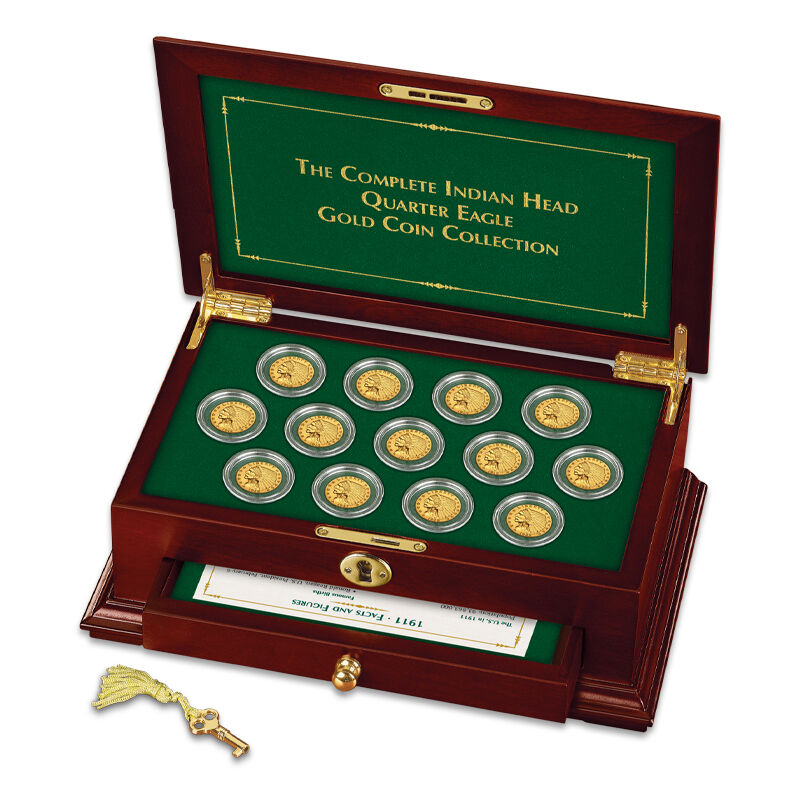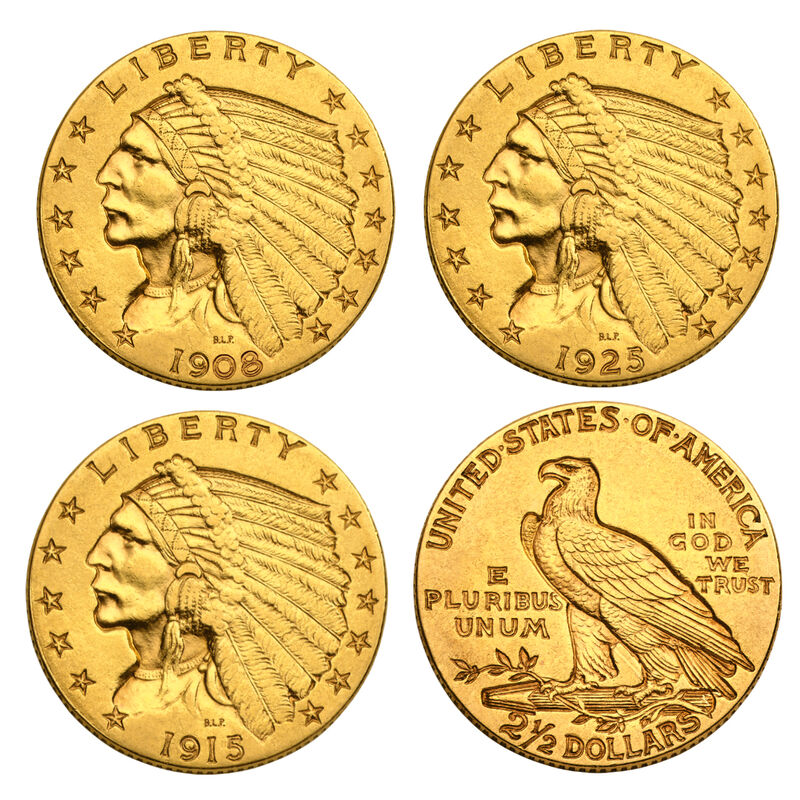 One 90% pure gold Indian Head "Quarter Eagle" from EVERY year of issue (1908-1915 and 1925-1929).
A unique denomination, one of only two U.S. coins produced with fully incuse designs that are actually cut into and sunken below the surface.
Renowned sculptor Bela Lyon Pratt's design, with an authentic Native American portrait on one side and a proud American eagle on the other.
Presented in circulated very fine or better condition, with all major design details clearly visible.
Expertly written Collector Cards that accompany each coin and recount fascinating events, important facts and statistics from its year of issue.
FREE: A Display Chest and Certificate of Authenticity, yours at no extra charge, sent with the third shipment.
Dating back more than a century, this magnificent set of coins forms a collectible of beauty, meaning and importance.
These historic coins are protectively encapsulated for safe handling and easy viewing of both sides.
Please note: The coins shown here are for illustrative purposes only; the exact appearance of the coins you receive may vary from the images shown.