The George VI Stamp Collection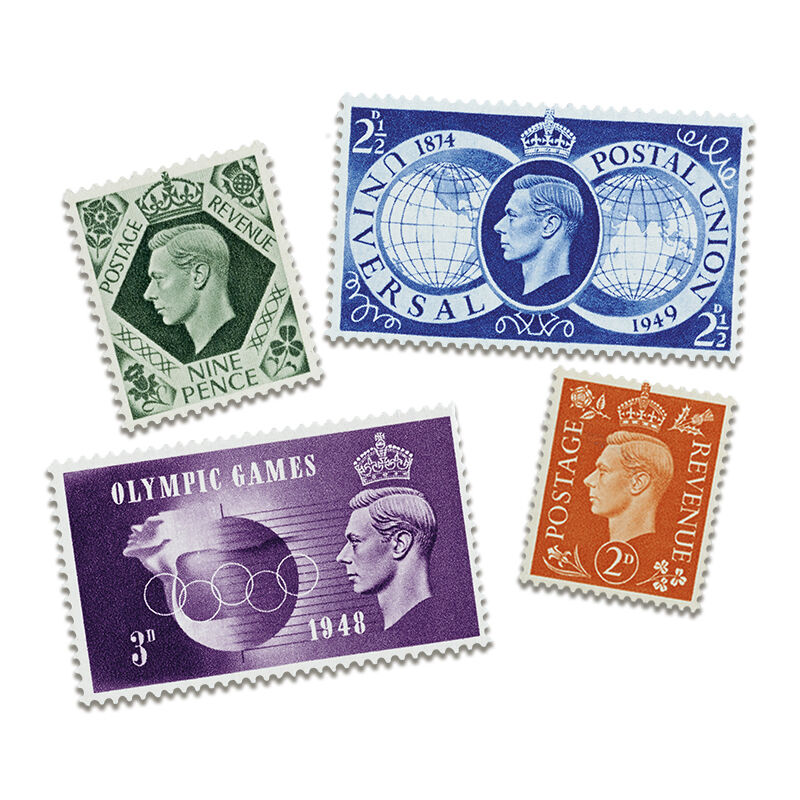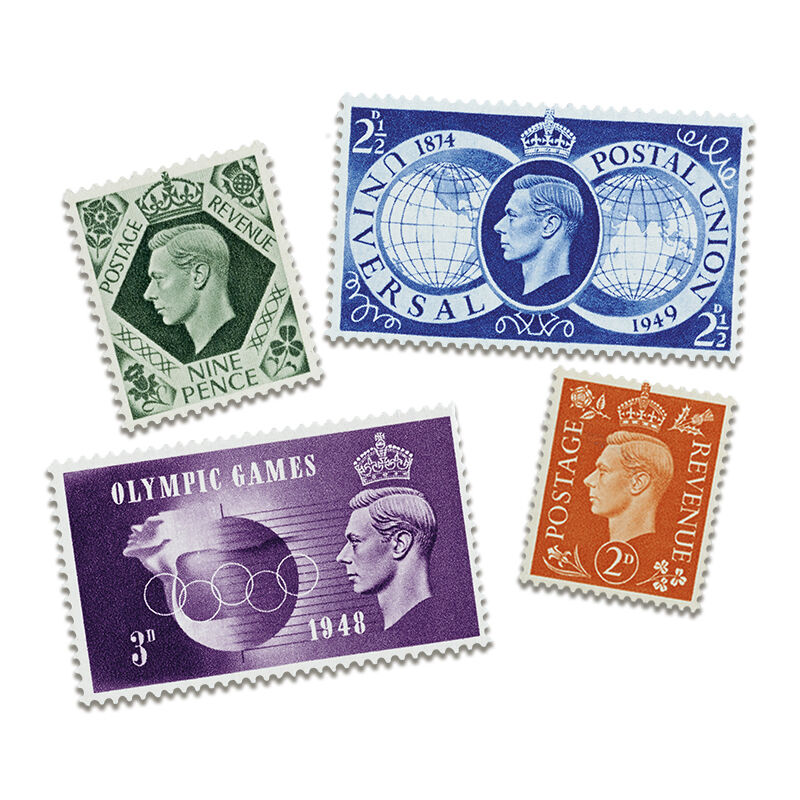 In stock. Ships in 4-7 business days.
Sorry - this product is sold out and is no longer available.
After King Edward VIII's unexpected abdication in December 1936, the Post Office had only five months to prepare stamps for the coronation of George VI. The first definitive stamps appeared on 10th May 1937, and further low-values were issued at intervals until December 1947.
All fifteen low value definitive stamps that were issued are featured in this collection. George VI's profile features at the centre of every stamp, and in each corner is one of the four national emblems of Great Britain - the rose for England, thistle for Scotland, shamrock for Northern Ireland and daffodil for Wales.
As well as these definitive stamps, this collection includes twenty-one commemorative stamps - every commemorative stamp issued in George VI's reign – as well as the first regional issues! Today, these stamps provide a fascinating insight into the key events of the reign.
Some of the highlights include…
The 1937 Coronation issue – the first stamp to feature a living person other than the monarch
The 1946 Victory issues – released to mark the first anniversary of VE Day
The 1948 Silver Wedding Anniversary £1 issue – the most valuable stamp in the collection
The 1948 Liberation of the Channel Islands issues – released after the Channel Islands petitioned to have their own distinctive postage stamps
Each stamp is in genuine mint condition and is encapsulated for protection. As a collector, you will also receive a luxurious glass-topped wooden display in which to keep your stamps, and a certificate of authenticity!