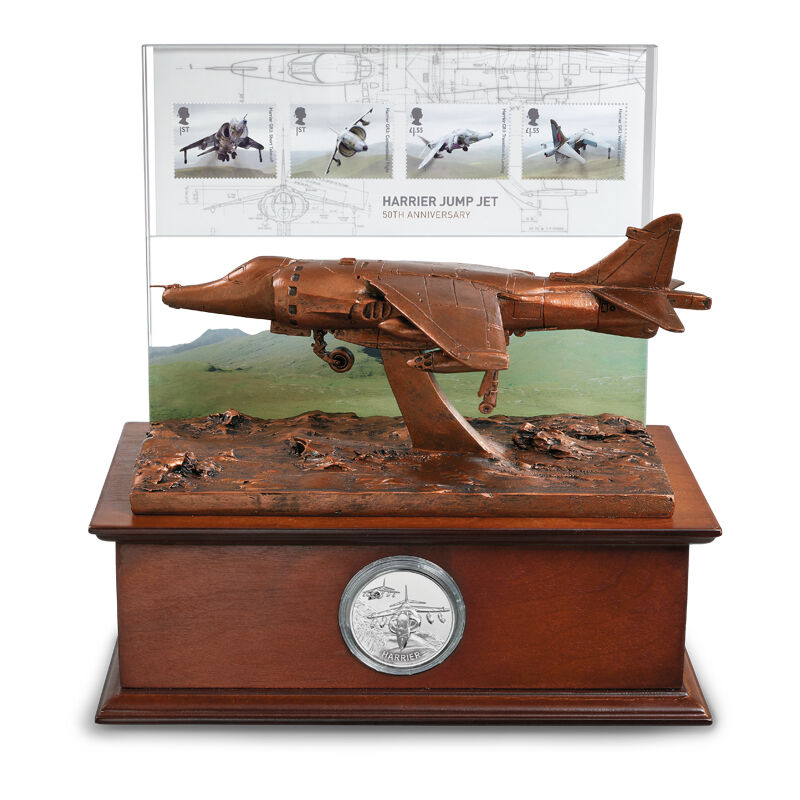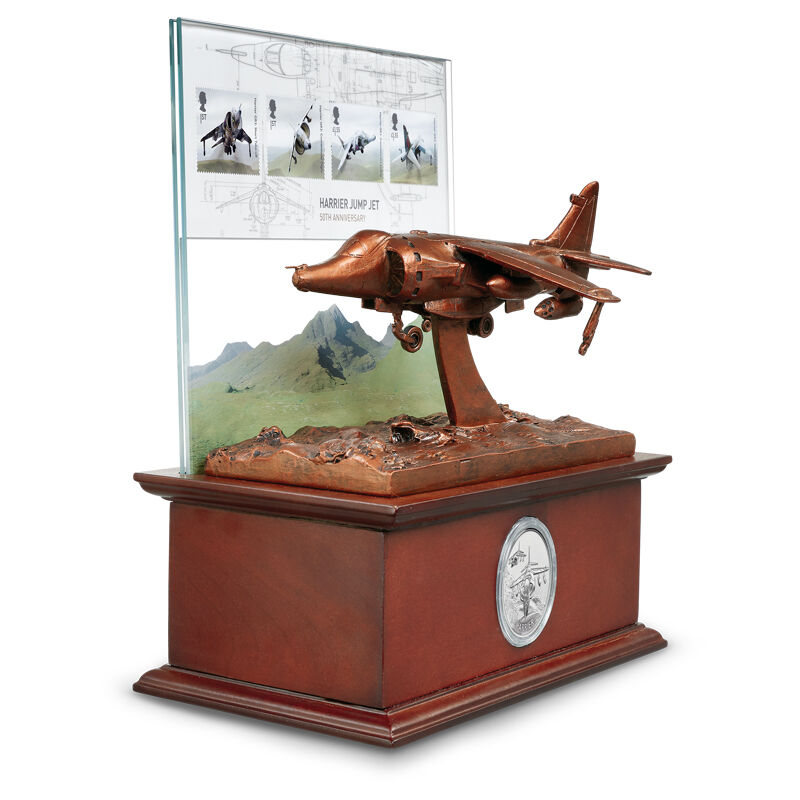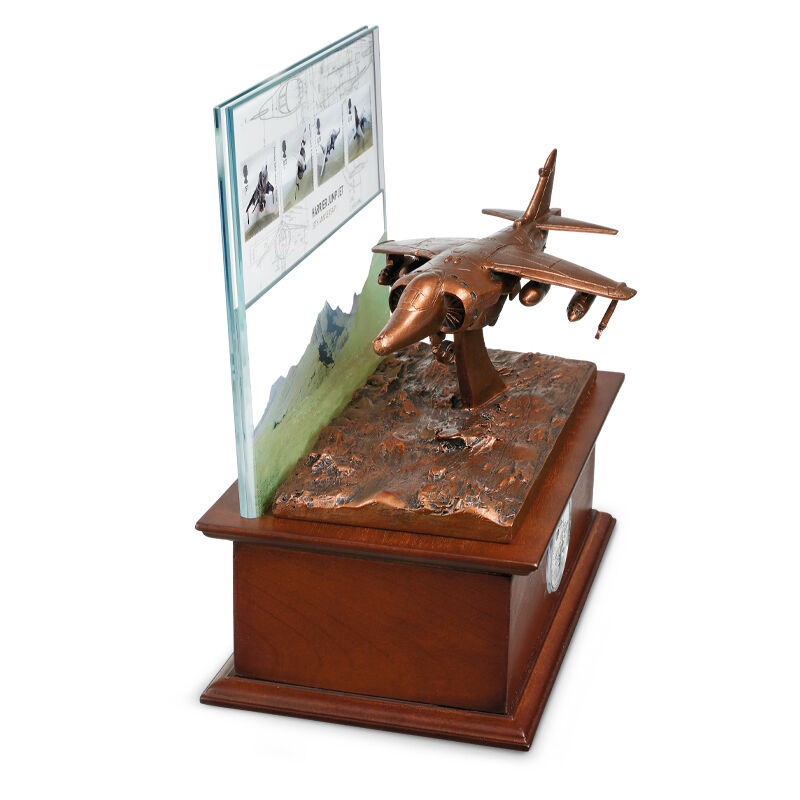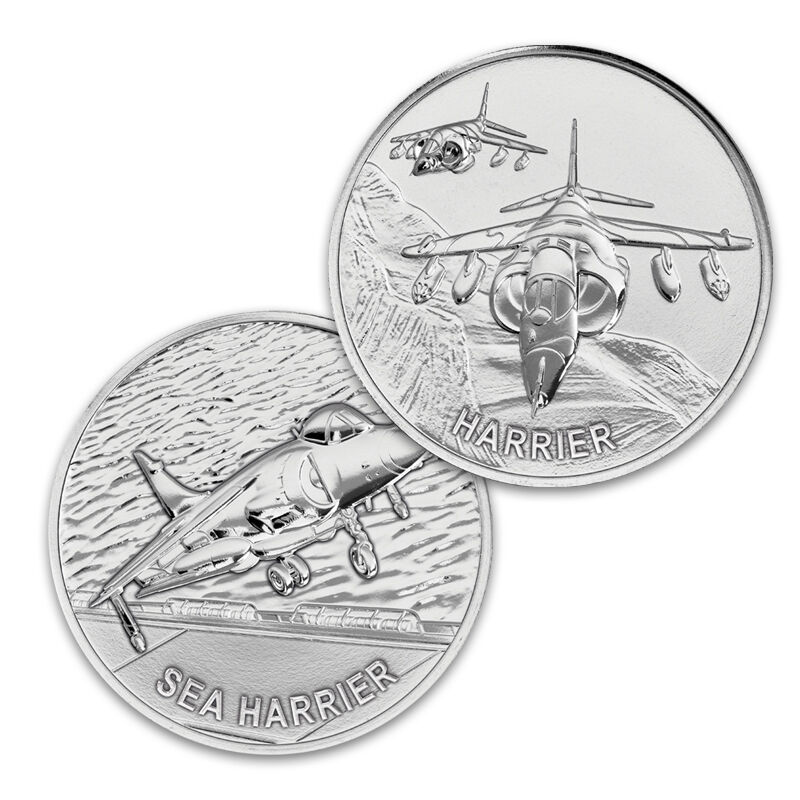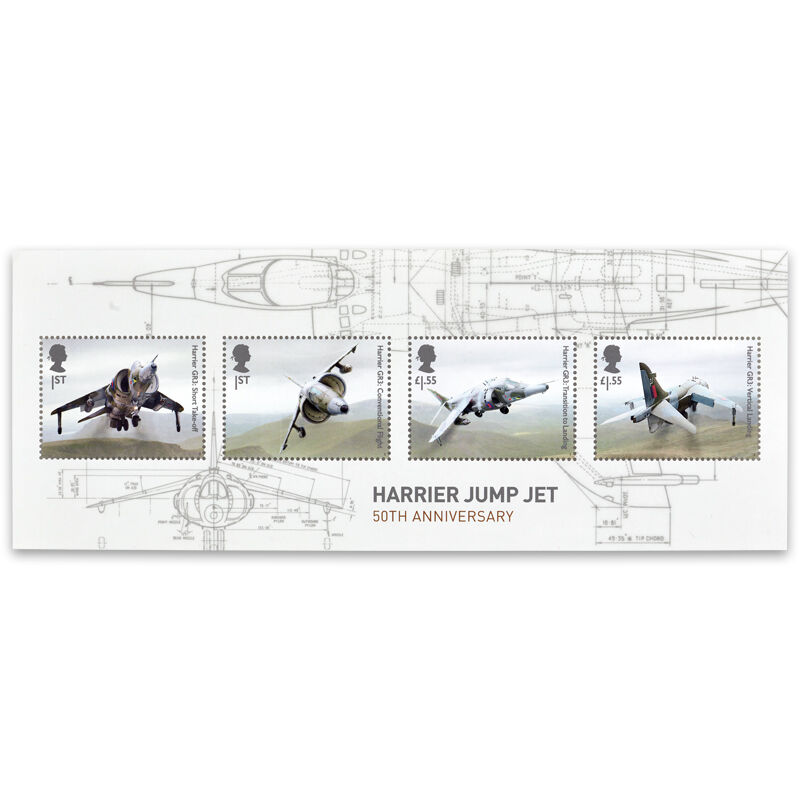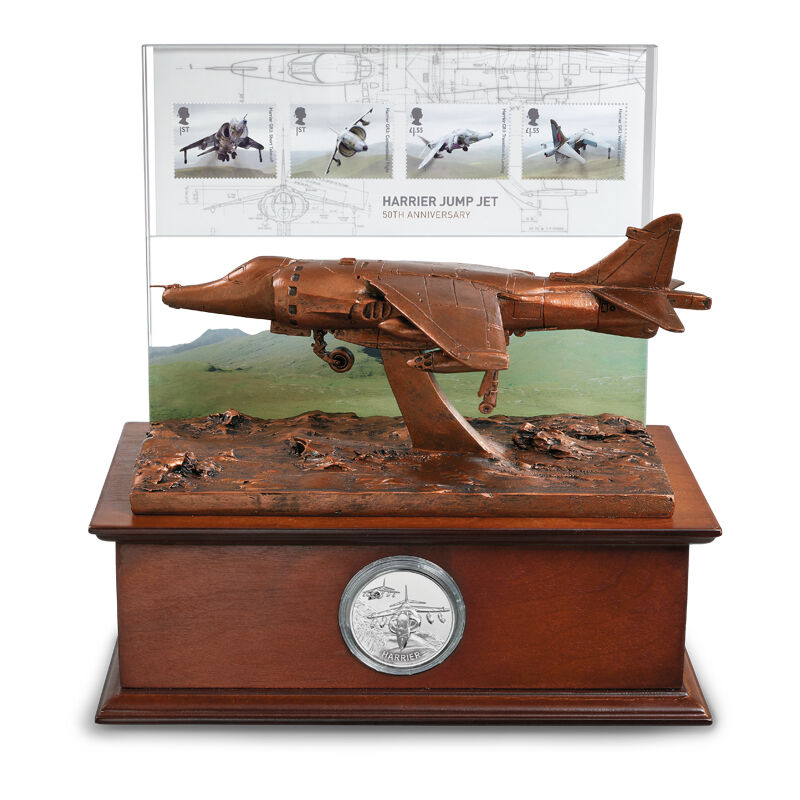 The Harrier Jump Jet is one of Britain's greatest technical achievements. Used by the RAF and later the Royal Navy, its Vertical/Short Take-Off and Landing (V/STOL) capability and ground-breaking manoeuvrability made it a plane like no other. From West Germany... to the Falklands... to the Second Gulf War and Afghanistan, the Harrier saw action all over the world.To celebrate 50 years since the revolutionary Harrier entered service with the RAF, Danbury Mint presents…
The Amazing Harrier
.
Using expert guidance from our military historian, our master craftsmen have recreated every detail – from the cockpit... to the landing gear... to the fuel tanks and bombs under the wings, painstaking research by our expert military historian has ensured that every detail of the sculpture is historically accurate.
Behind the sculpture is a glass panel containing a brand new, mint-condition stamp sheet from the Royal Mail. Issued in May 2019 to mark the Harrier's 50th anniversary, it is a fitting tribute to this triumph of British engineering. The beautiful stamps bear colourful artwork of a Harrier taking off, in flight and landing.
As an extra special touch, Danbury Mint has commissioned an exclusive commemorative medal to sit proudly beneath the sculpture. Struck by the Royal Mint, it features a stunning image of two RAF Harriers on one side and a Royal Navy Sea Harrier on the other.
Exclusive to Danbury Mint.