Ruthenium and Gold Highlighted American Eagle Silver Dollars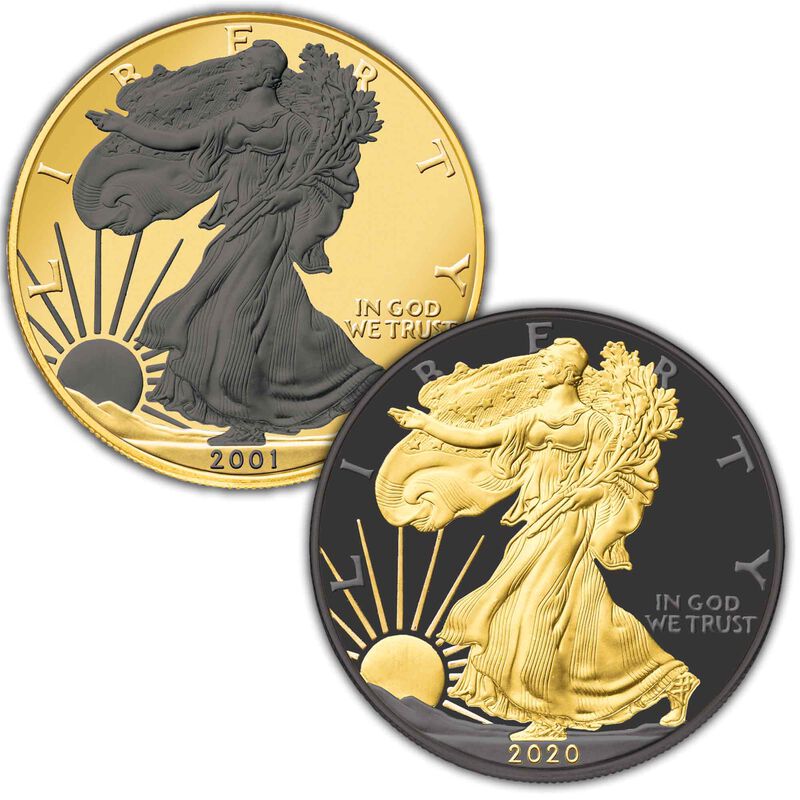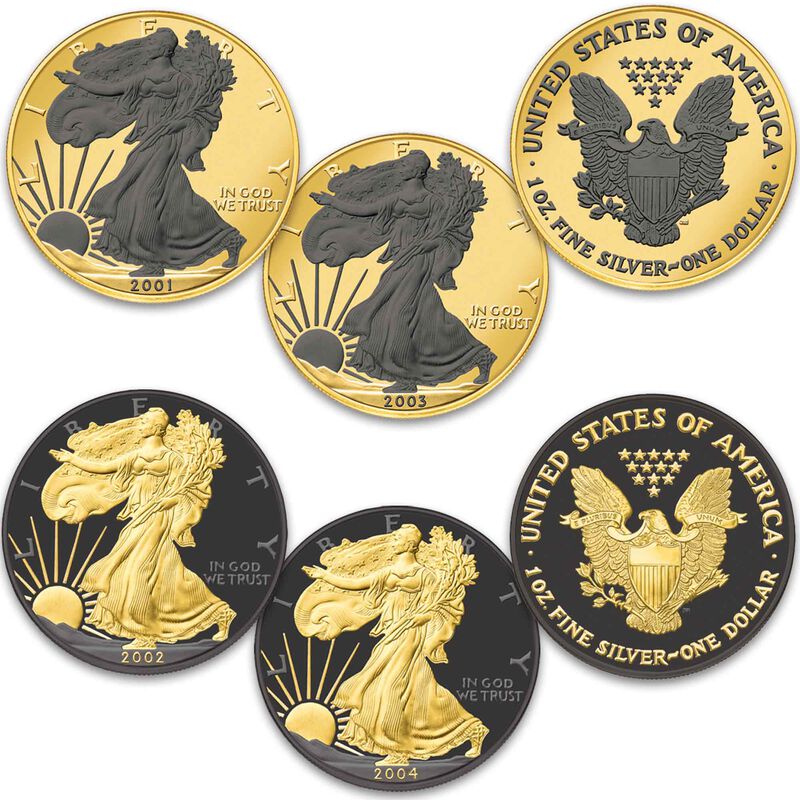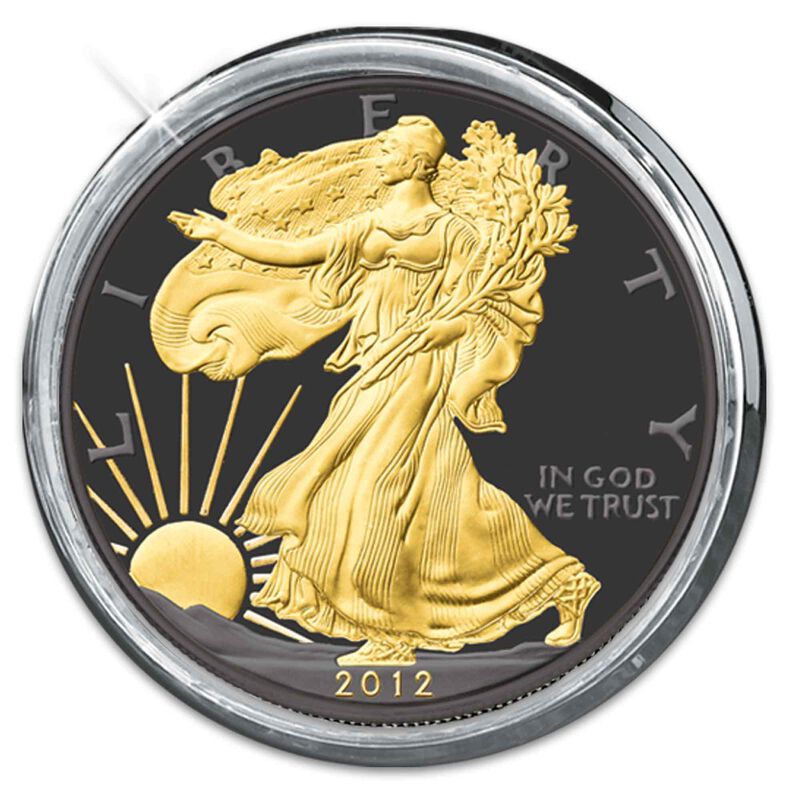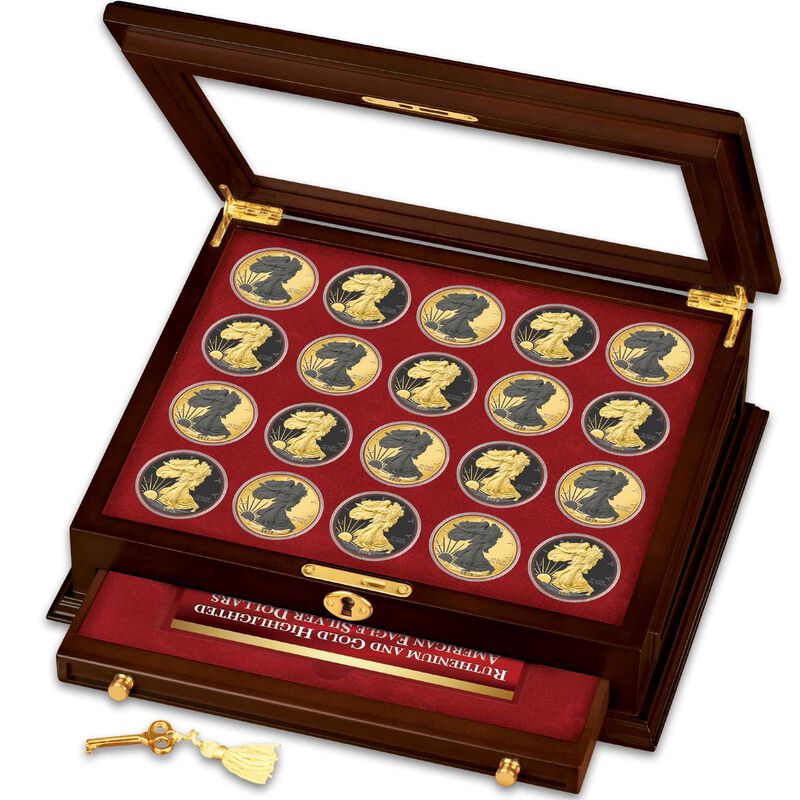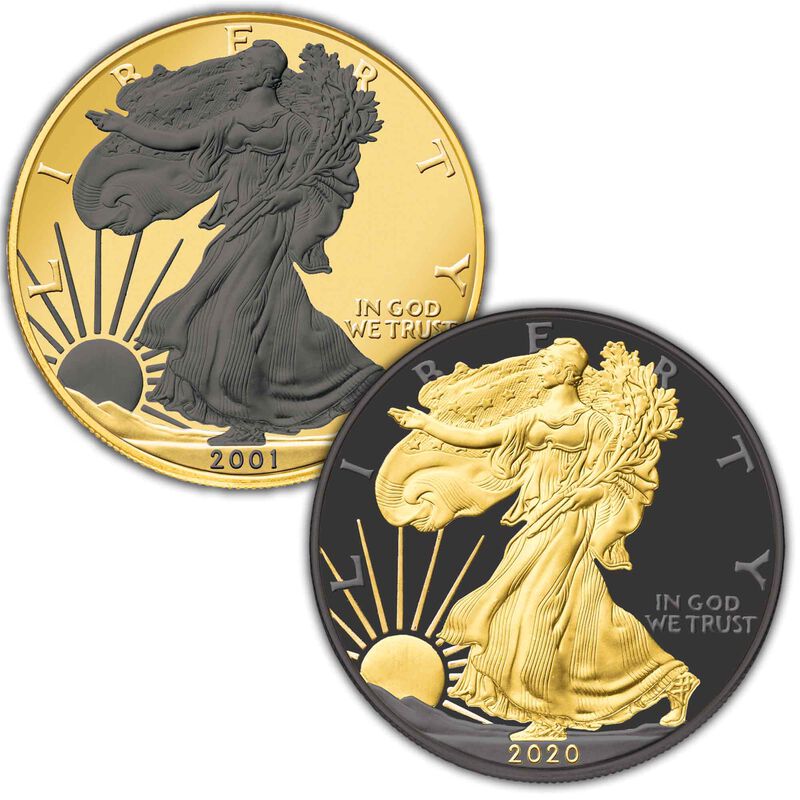 America's purest silver dollars, enhanced with two of the world's most precious metals.
• An unbroken series of the last 20 years of original-design American Eagle Silver Dollars in which the design was minted for the entire year, from 2001 to 2020.
• Each coin is carefully selected for its pristine uncirculated condition, then richly enhanced with a spectacular combination of pure 24ct gold and pure ruthenium.
• FREE: A Display Chest and Collector's Guide, yours at no extra charge, sent with the fourth shipment.
• Guarantee of Satisfaction: Free returns and you may cancel at any time.
Show Less
Show More
In stock. Ships in 4-7 business days.
£129
per coin.
You will receive one coin every two months.
The ultimate tribute to the beauty and history of Silver Eagle coins, Ruthenium and Gold Highlighted American Eagle Silver Dollars forms a collectible of beauty, meaning and importance. The world's most beautiful and popular silver bullion coin, the American Eagle Silver Dollar is struck in 99.9% pure silver and contains one troy ounce of silver; no other U.S. dollar coin is larger or contains more silver.
Each coin is protectively encapsulated in a crystal-clear holder that allows you to examine both sides — along with the incredible gold and ruthenium enhancements — safely without fear of damage from dust, dirt or fingerprints. Please note: The exact appearance of the coins you receive may vary from the images shown.
The deluxe glass-topped wooden Display Chest and captivating Collector's Guide, which traces the history of the Silver Eagle and provides details about the rarity of gold and ruthenium, will be sent with the fourth shipment.
Display is 12¾" x 10½" x 4¼"