Queen's Beasts Reverse Proof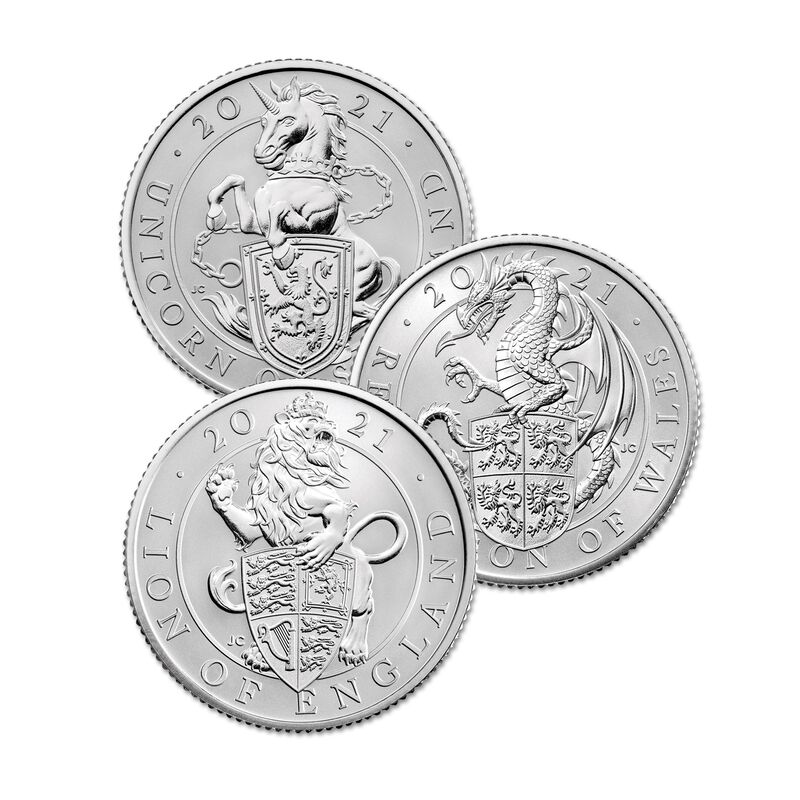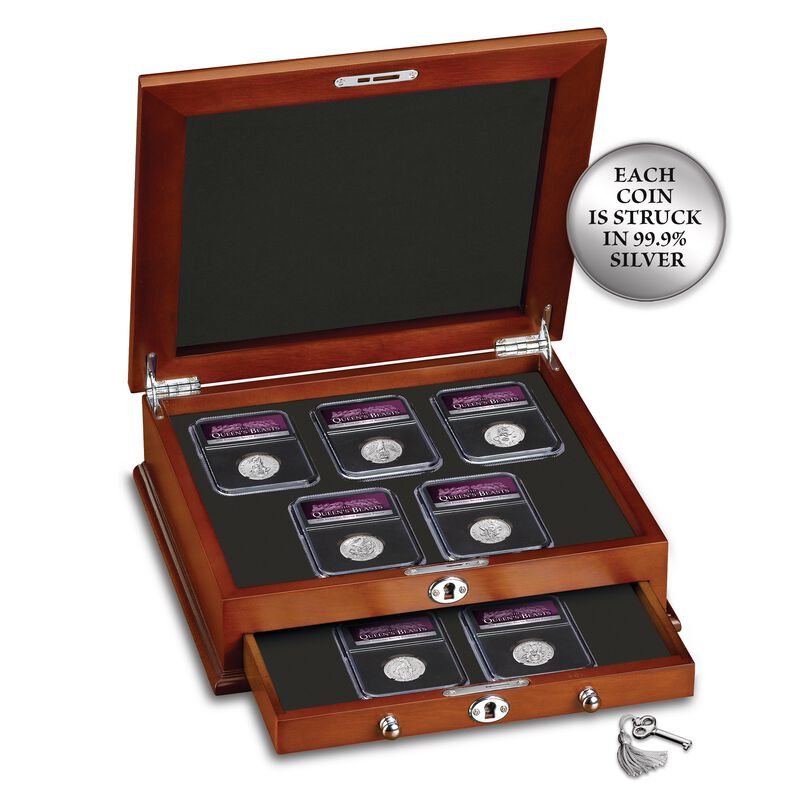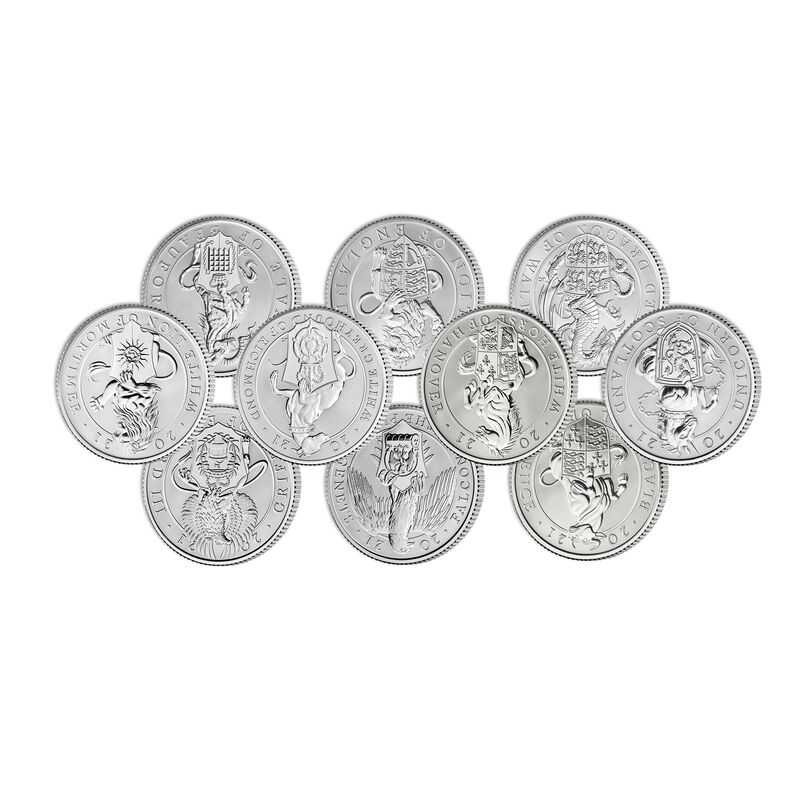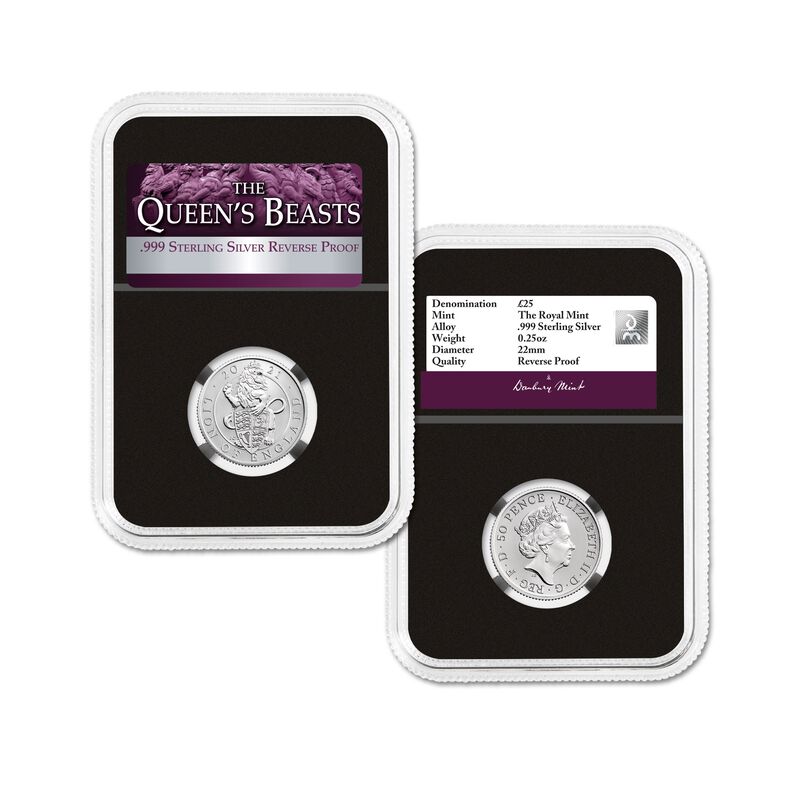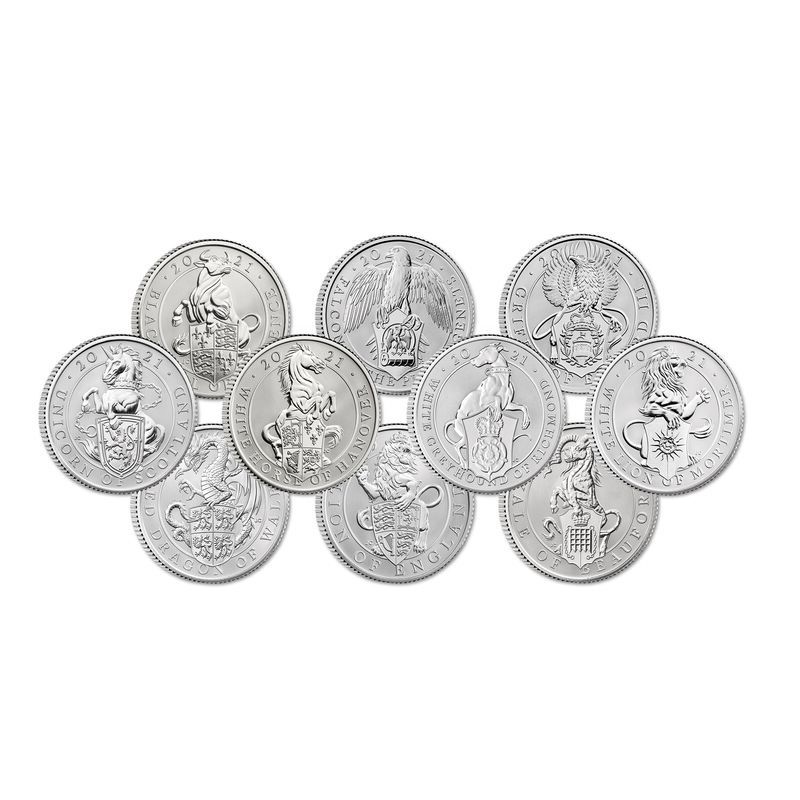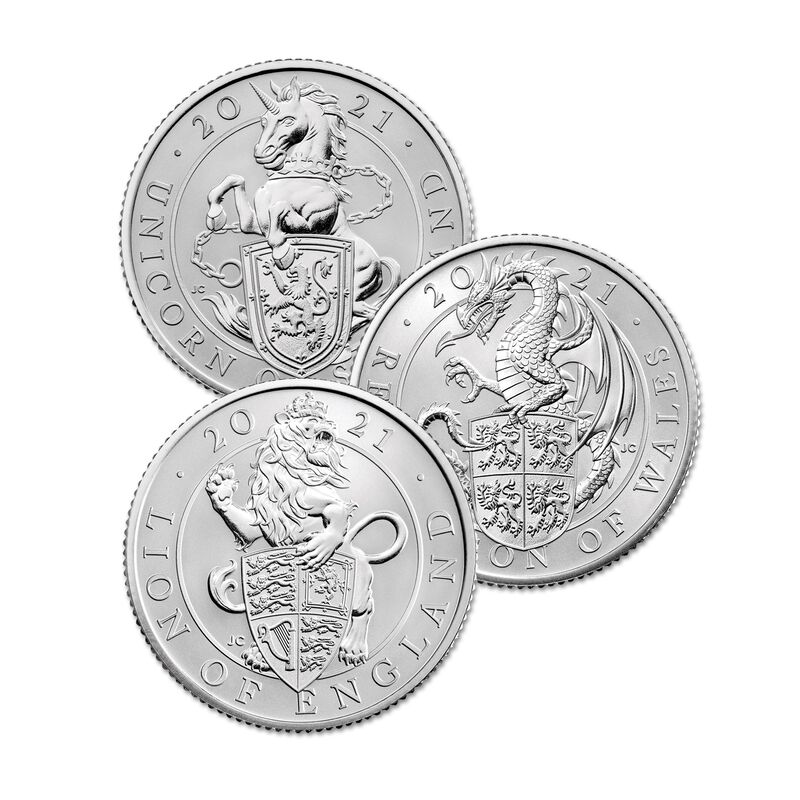 In stock. Ships in 3-4 business days.
£90
per coin.
You will receive one coin every two months.
In 2016, the Royal Mint began releasing the much-loved Queen's Beasts coins, inspired by the ten heraldic animals that lined the entrance to Westminster Abbey during the Queen's coronation in 1953. Each of the ten coins in the series featured one of the fantastical beasts, chosen to represent the royal ancestry of Elizabeth II and, therefore, her right to rule. The collection brought to life these mighty creatures that define the British monarchy and introduced new generations to our nation's heraldic history.
Now, the master craftsmen at the Royal Mint have struck a brand new set of ten ¼oz .999 silver coins featuring these acclaimed Queen's Beasts designs, all in stunning Reverse Proof quality. Presenting…The Queen's Beasts Reverse Proof Collection.
The coins in your collection will:

• Feature designs by prestigious coin designer Jody Clark — they give a contemporary feel to the historic heraldic imagery.
• Be in stunning Reverse Proof quality — struck not once, but twice, for superior crispness and featuring mirrored designs and frosted backgrounds to create a remarkable visual effect.
• Be protected by our "Sealed for Good" technology — each coin is sonically sealed in crystal clear cases for easy and safe viewing.
• Be housed in a magnificent wooden display chest — custom-crafted to showcase your coins, it is yours at no extra charge.