The U.S. Proof Gold Coin Collection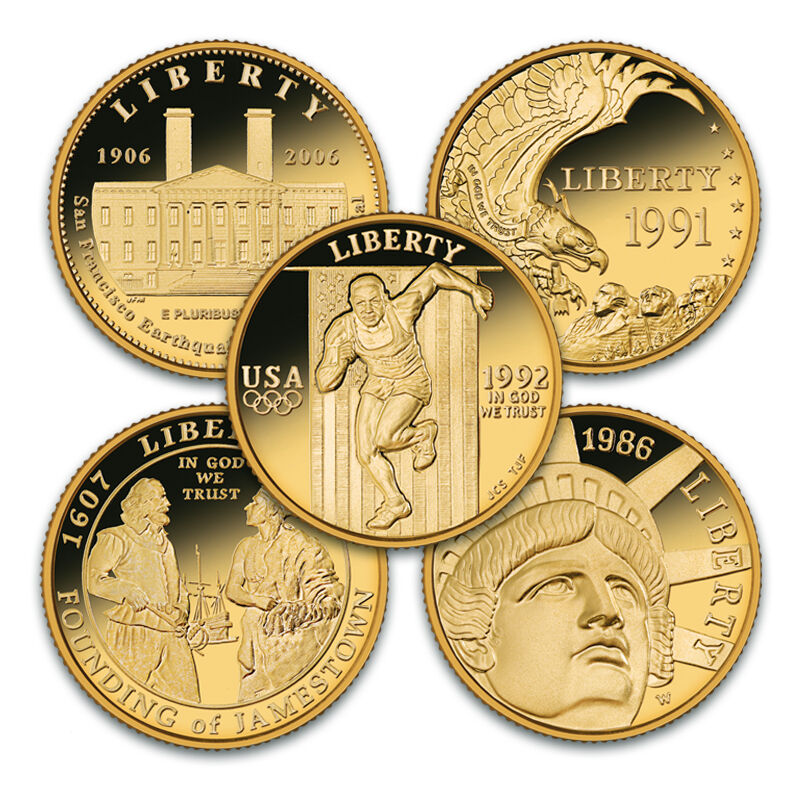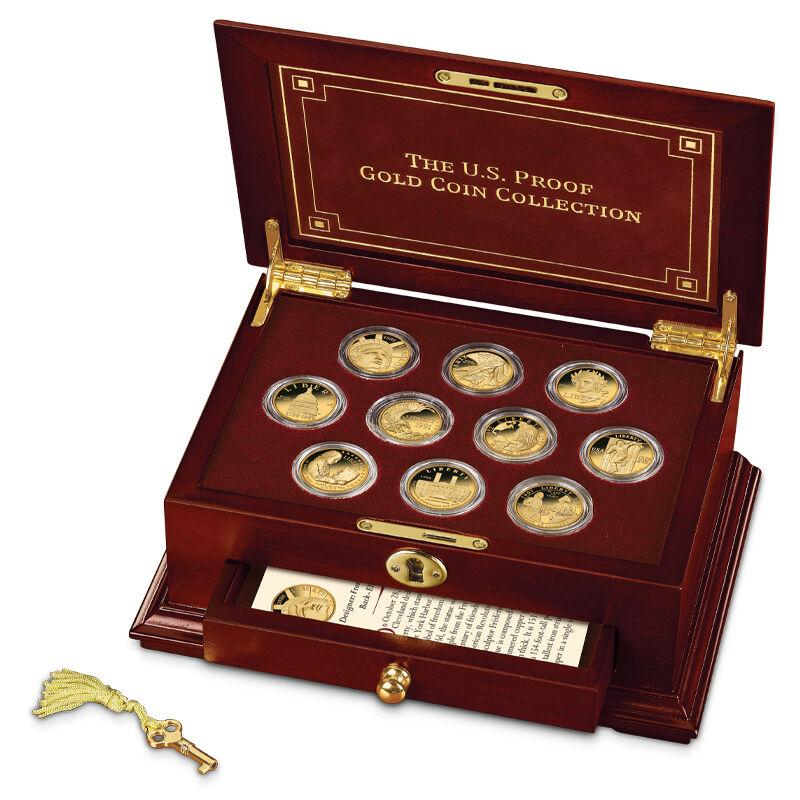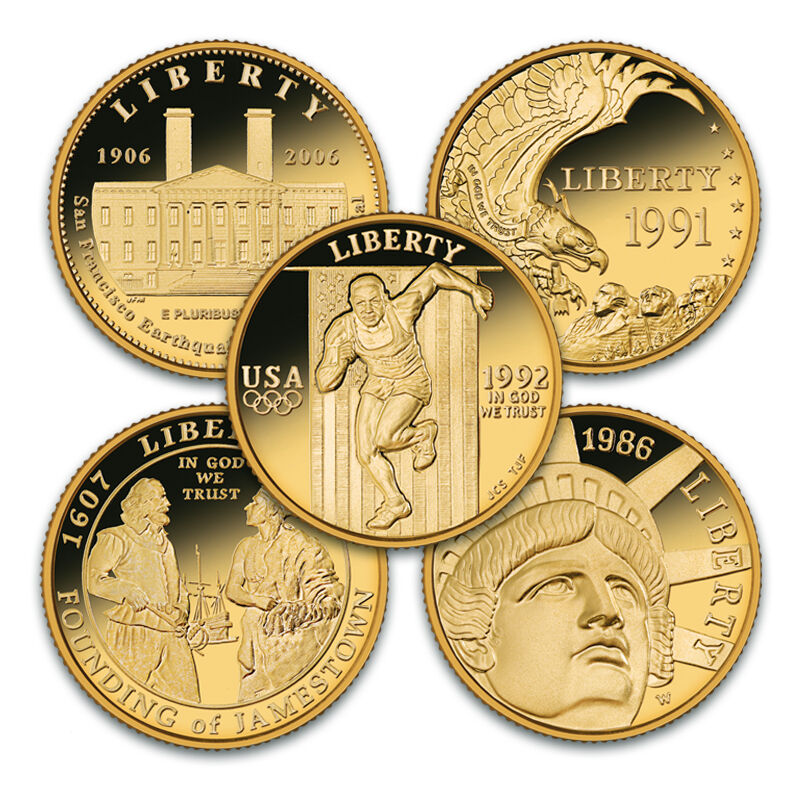 When the U.S. Mint struck the LAST Indian Head $5 gold coin in 1929, nobody ever expected to see another U.S. $5 gold coin. So imagine the surprise of collectors everywhere when, after more than half a century, the U.S. Mint struck a $5 gold coin in 1986 to celebrate the 100th anniversary of the Statue of Liberty, in stunning proof quality. It was the FIRST $5 commemorative gold coin in U.S. history.Today, more than 30 years later, these proof $5 gold coins are almost impossible to find. Fortunately, we were able to secure a small number of these stunning gold coins, and it is now one of the highlights in The U.S. Proof Gold Coin Collection.
In addition to the Statue of Liberty $5 gold coin, you will also own the next commemorative $5 gold coin struck by the U.S. Mint – the 1987 Constitution Bicentennial coin… along with eight more special gold issues to round off your collection.
Each coin was struck in 90% pure gold and is the same size and gold weight as a classic $5 gold coin.
Each gold coin was struck as a limited-edition proof, the highest quality coins possible from the U.S. Mint.
Each gold coin features a one-time-only design that was created exclusively for the limited edition and can never be used again.
The $5 commemorative coins were not released to the general public and are much scarcer than the classic $5 gold coins.
A custom crafted wooden Display Chest will arrive in your third shipment. Specially designed to enhance your collection, it is yours at no additional charge.
You will receive one coin every three months until your collection is complete.