The 2021 Original-Design Uncirculated American Eagle Silver Dollar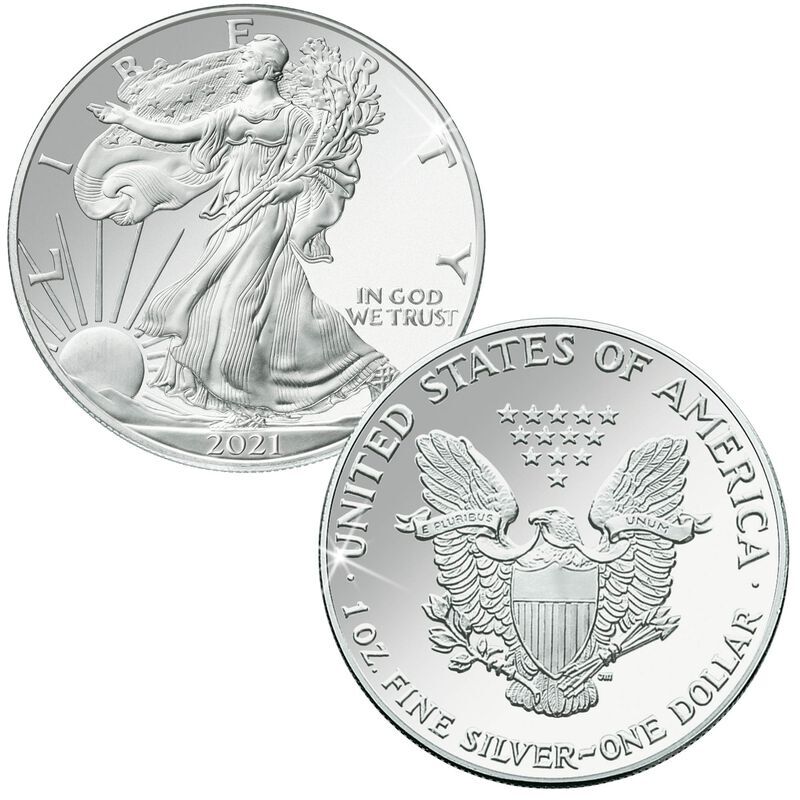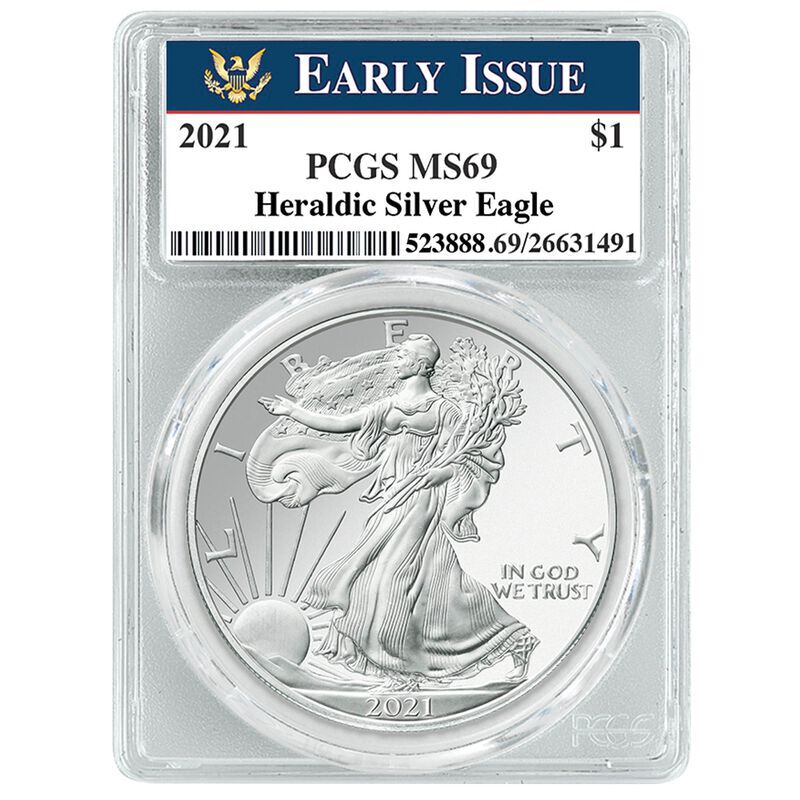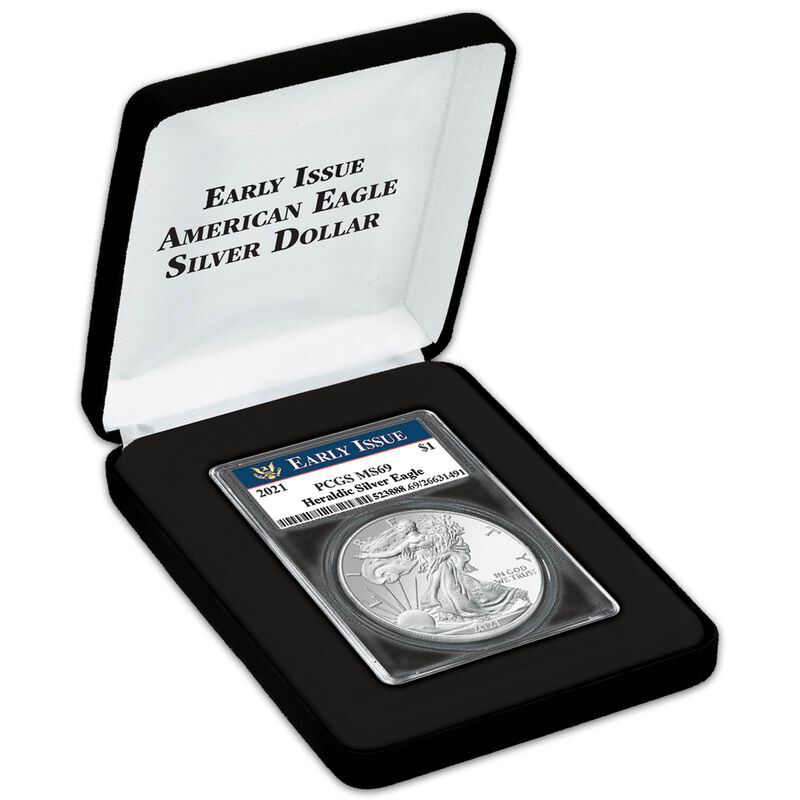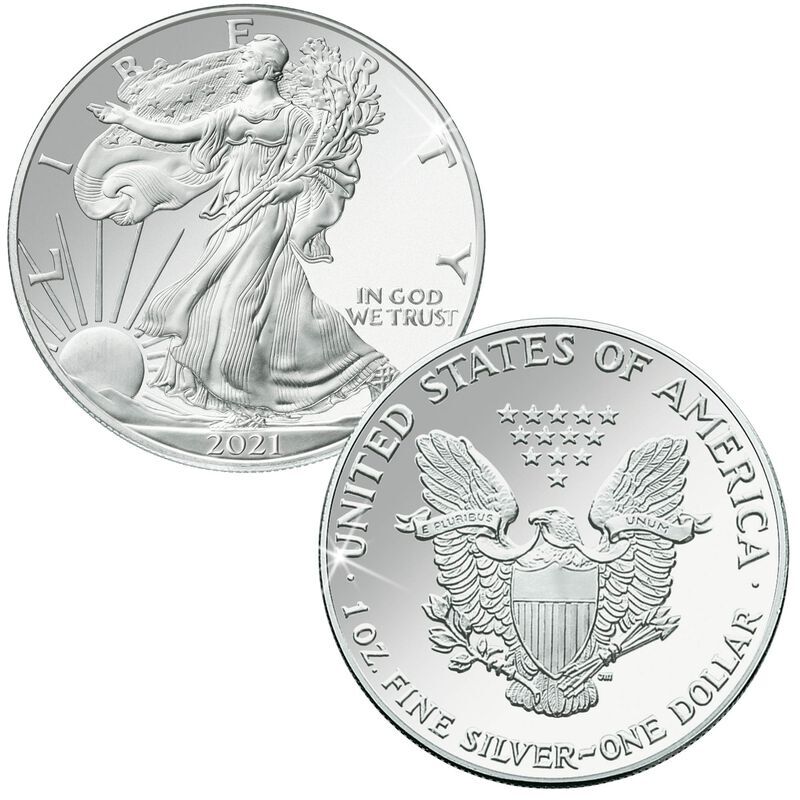 In stock. Ships in 3-4 business days.
The U.S. Mint has indicated that they will switch the eagle design of the American Eagle Silver Dollar midway through the year, creating a frenzy for original-design coins.
First issued in 1986 and struck with one full troy ounce of 99.9% silver, it was the first silver bullion coin whose weight and silver content were guaranteed by the U.S. government.
The important "Early Issue" designation guarantees it was released within the first 20 business days of the U.S. Mint's initial issue.
"MS69" represents near-perfect uncirculated 69 grade, making it one of the highest-quality coins produced by the U.S. Mint.
Certified and authenticated by PCGS, a premier coin-grading company.
One of only 200 available from Danbury Mint, your limited-edition coin will be protected in an official, sonically sealed PCGS holder with a label attesting to its exclusive status.
Housed in a black faux leather clamshell display case.
Comes with a Certificate of Authenticity that includes details on the coin, grade, uncirculated minting process and Early Issue certification.
Every beautiful silver dollar is protected in an archival-quality holder, so that you can examine the magnificent designs on both sides without fear of harm from dust, dirt or fingerprints.