America's Most Beautiful Coin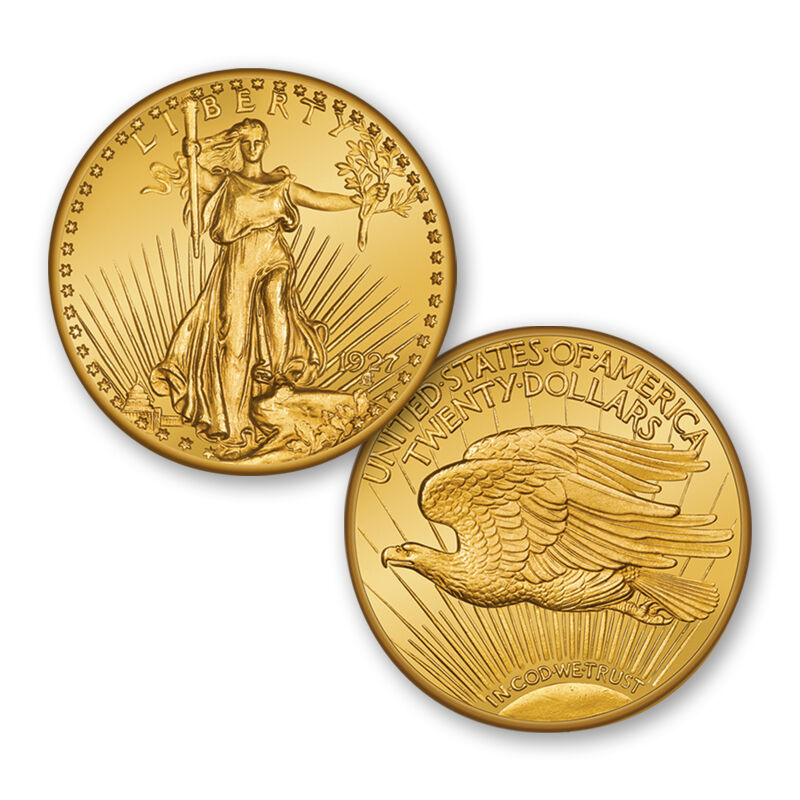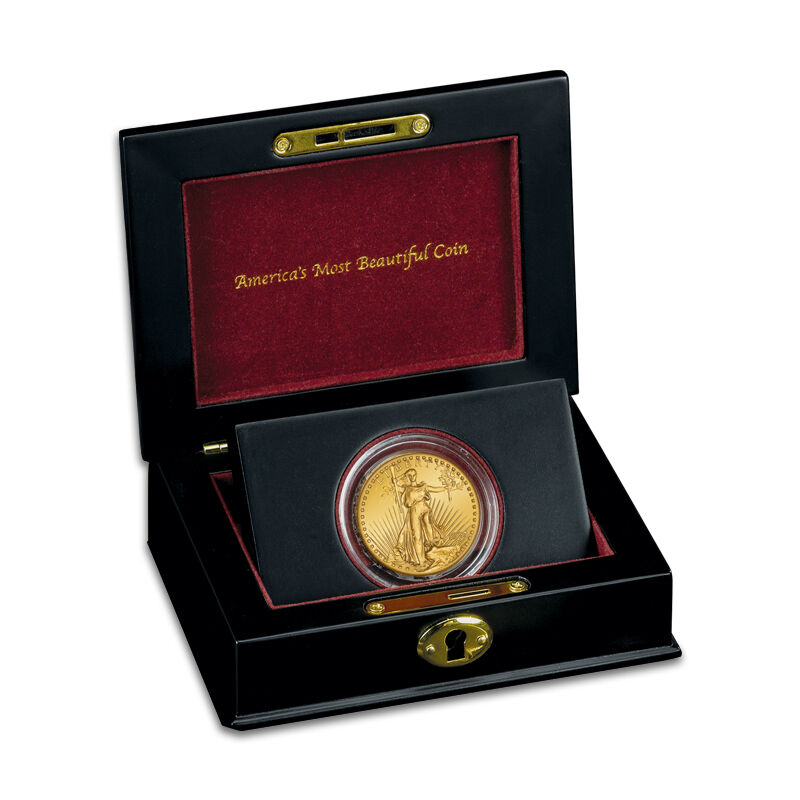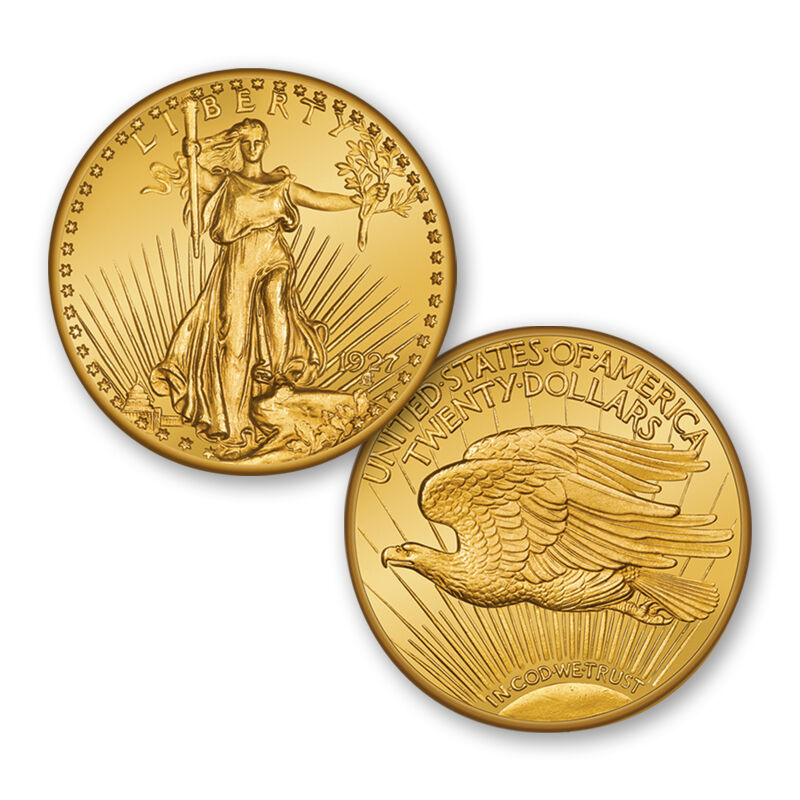 An exceptionally rare opportunity to own this crown jewel of American coinage, the Saint-Gaudens $20 Gold Double Eagle. Born of President Theodore Roosevelt's desire to reflect the glory of the American nation through their currency, he commissioned the most famous artist in the land, Augustus Saint-Gaudens, to design a new coin. The result was a masterpiece of coin art containing nearly a full ounce of pure gold.
Despite being last minted 85 years ago, your coin will be presented in pristine uncirculated condition, accompanied by a Certificate of Authenticity certifying the coin's mint condition. A custom-crafted wooden display chest is included to house your coin and provide for its perfect presentation. This elegantly appointed deluxe chest features a dramatic burgundy velvet interior, gleaming golden hardware with lock and key, and special design elements that allow for your coin's prominent display.