America's First $20 Gold Coin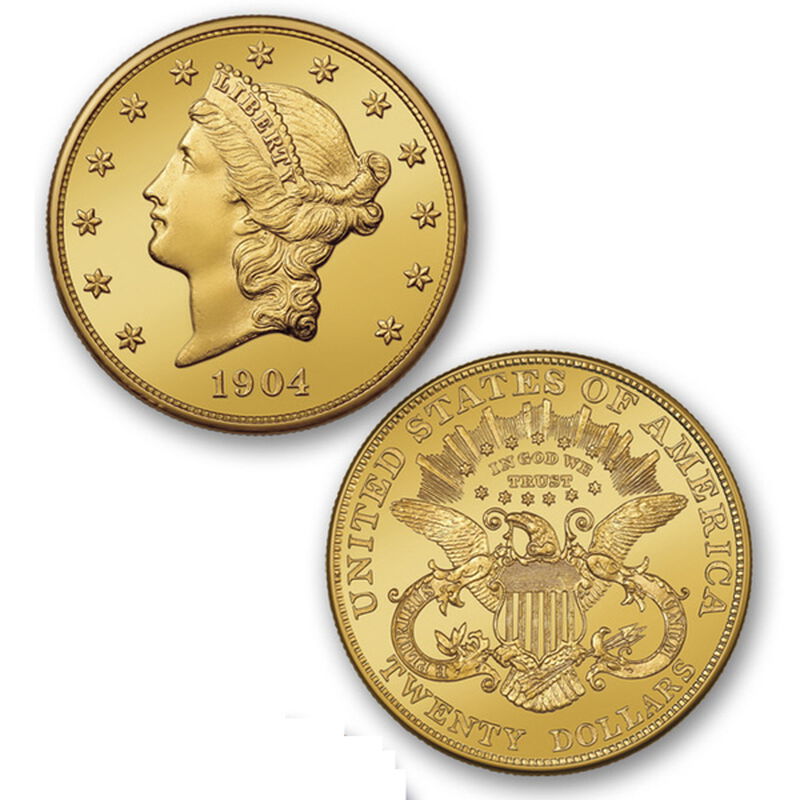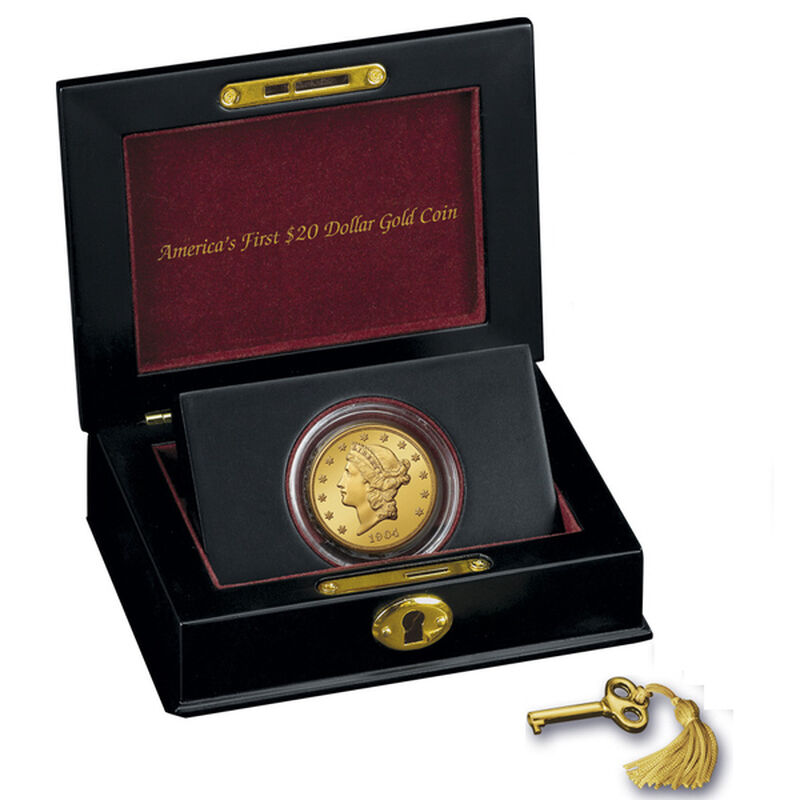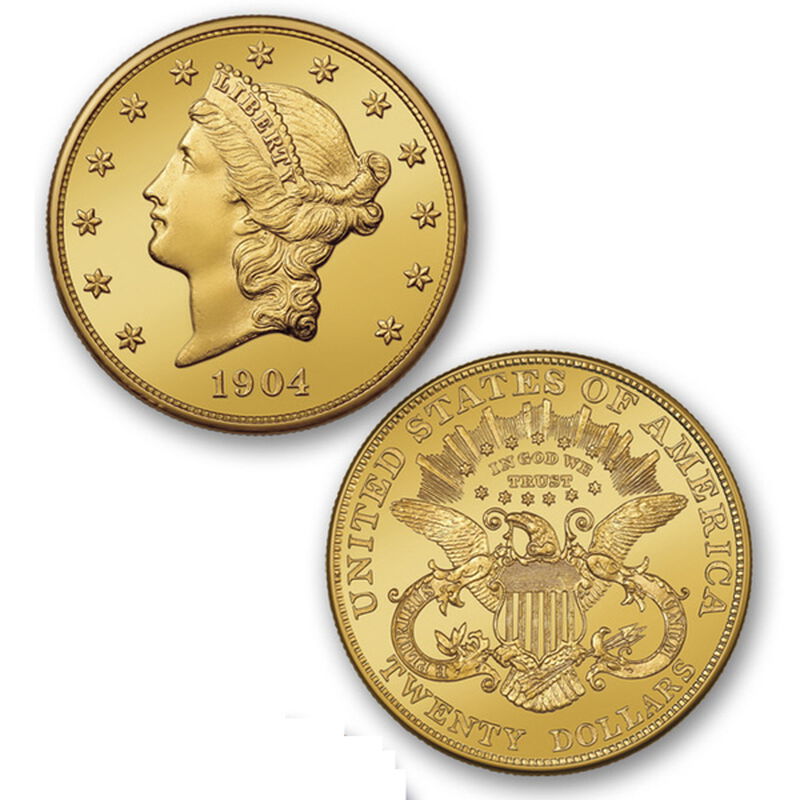 In stock. Ships in 3-4 business days.
It has been more than 100 years since this spectacular coin was last minted.  Measuring almost an inch and a half across, the Liberty Head $20 Double Eagle is admired and coveted by collectors worldwide.Minted from 1849 to 1907, this stunning masterpiece was authorised as a direct result of the California Gold Rush, and contains almost a full ounce of 90% pure gold. Emblazoned with a classical portrait of Liberty on one side and an intricately patriotic design on the back, the Liberty Head $20 Double Eagle is an enduring symbol of American freedom and democracy. Your coin will also bear the motto "IN GOD WE TRUST" and the value "TWENTY DOLLARS" on the reverse.Presented in pristine, uncirculated condition with a Certificate of Authenticity, the coin is protectively encapsulated and housed in a custom-crafted display chest. The richly finished display features a burgundy velvet interior, gleaming golden hardware with lock and key, and special design elements that allow you to display your coin at an angle for optimum effect.