British Coins of World War I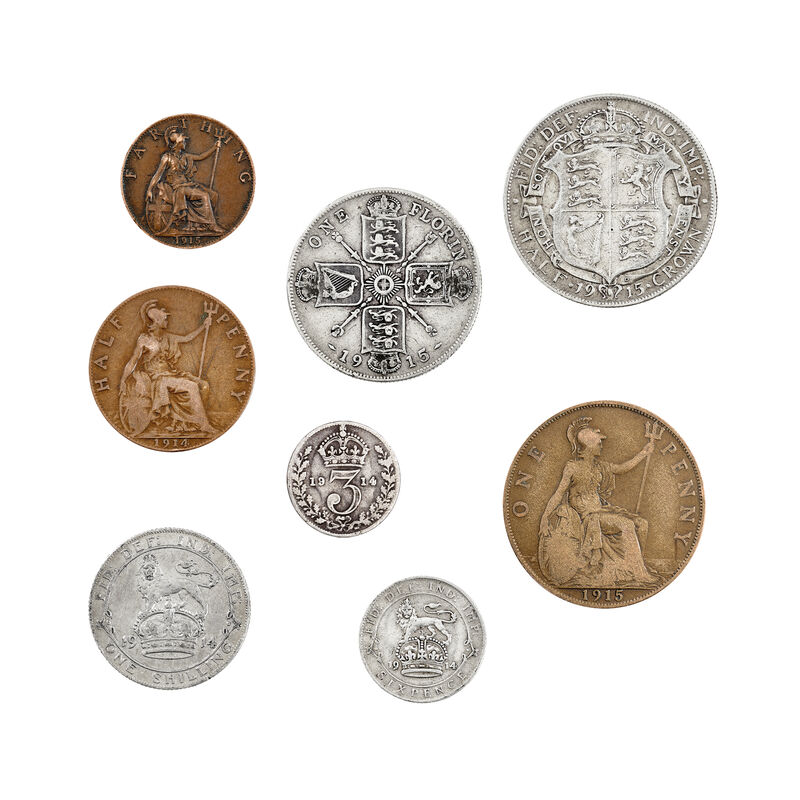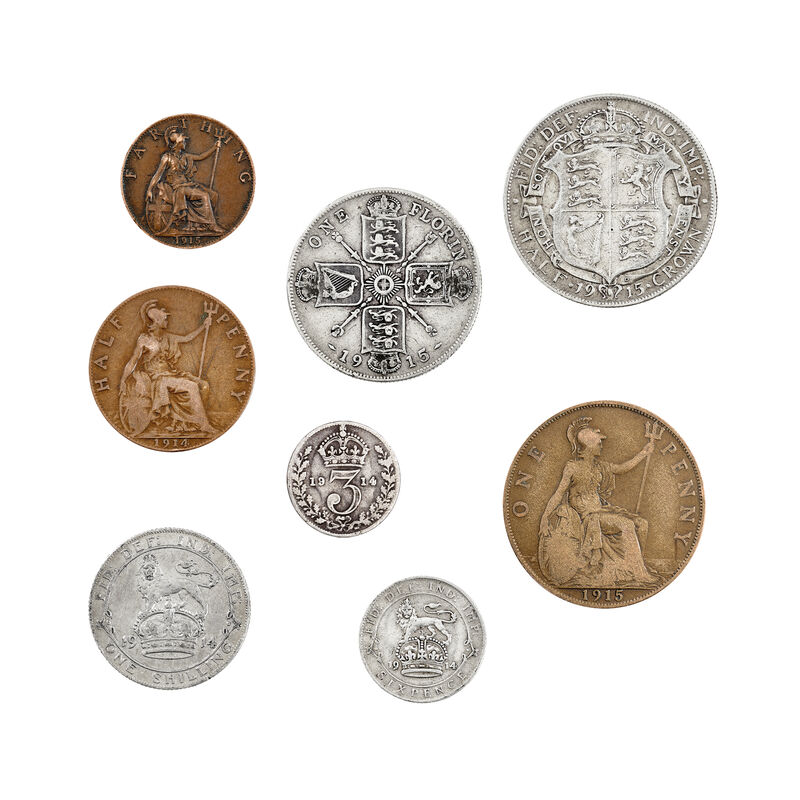 On the eleventh hour of the eleventh day of the eleventh month of 1918, the Great War ended. The Armistice was signed by Marshal Ferdinand Foch and the order given to end hostilities. For the first time in over four years, the guns on the Western Front fell silent.
Now, as we approach the centenary of the end of the War, Danbury Mint is honoured to offer this remarkable collection: a complete forty-coin collector's set, featuring every denomination of coin minted for each year of the Great War.
For every year, 1914 to 1918, you will receive a farthing, halfpenny, penny, threepence, sixpence, shilling, florin and half crown. Remember, these are the real coins that British Tommies would have used - they might even have been in the pockets of soldiers on the Front Line! What's more, twenty-five of the coins are minted in 92.5% silver.
With each coin you will receive a keepsake fact card detailing an event from that coin's year of issue. Let the story behind "the war to end all wars" unfold as you hold pieces of history in your hands!
A deluxe display chest is also included, at no extra charge.