Fifty Years of the 50p Piedfort Collection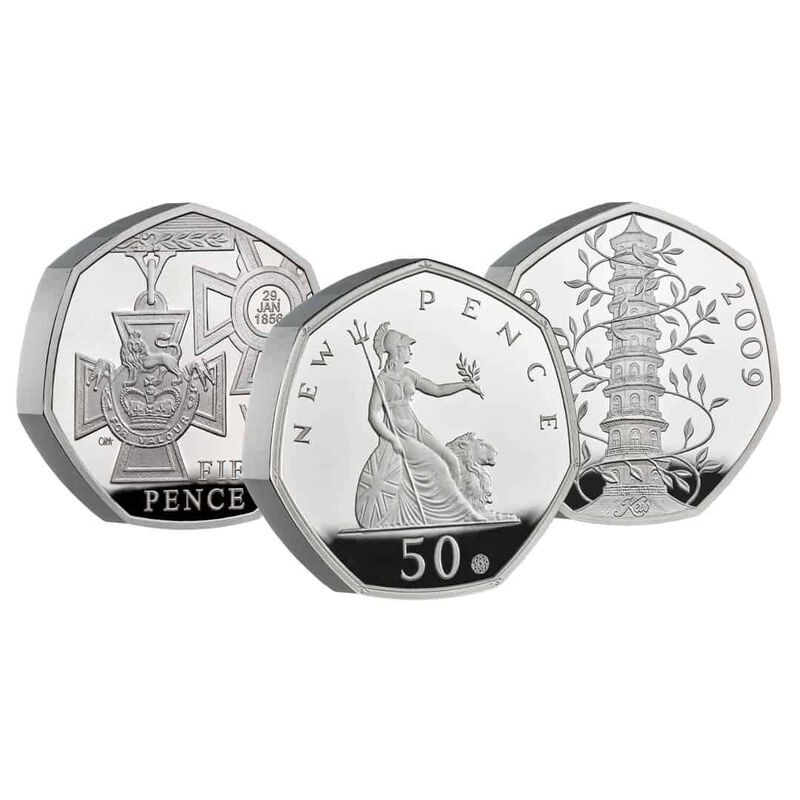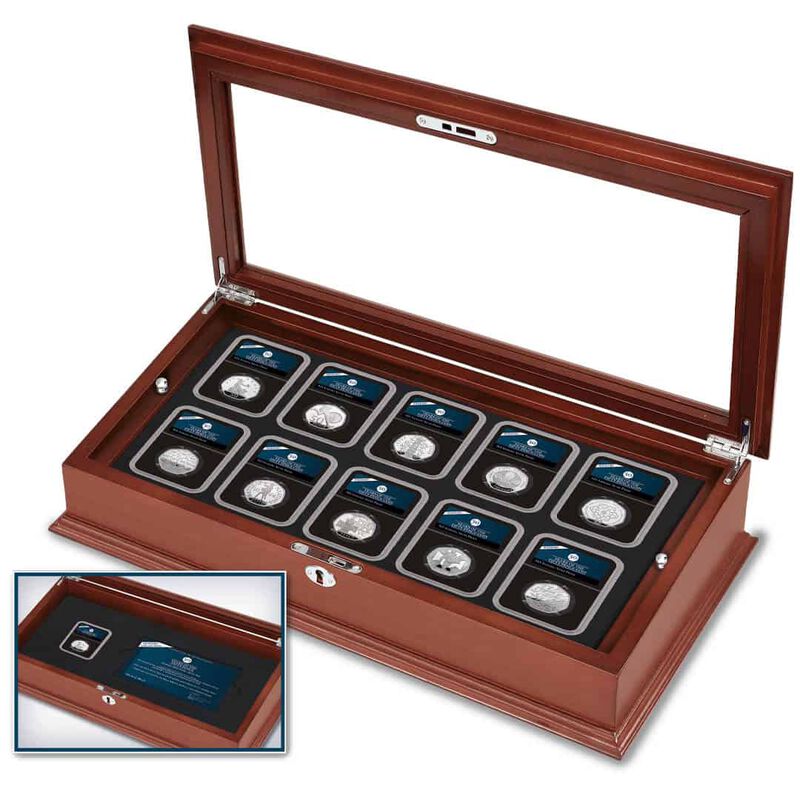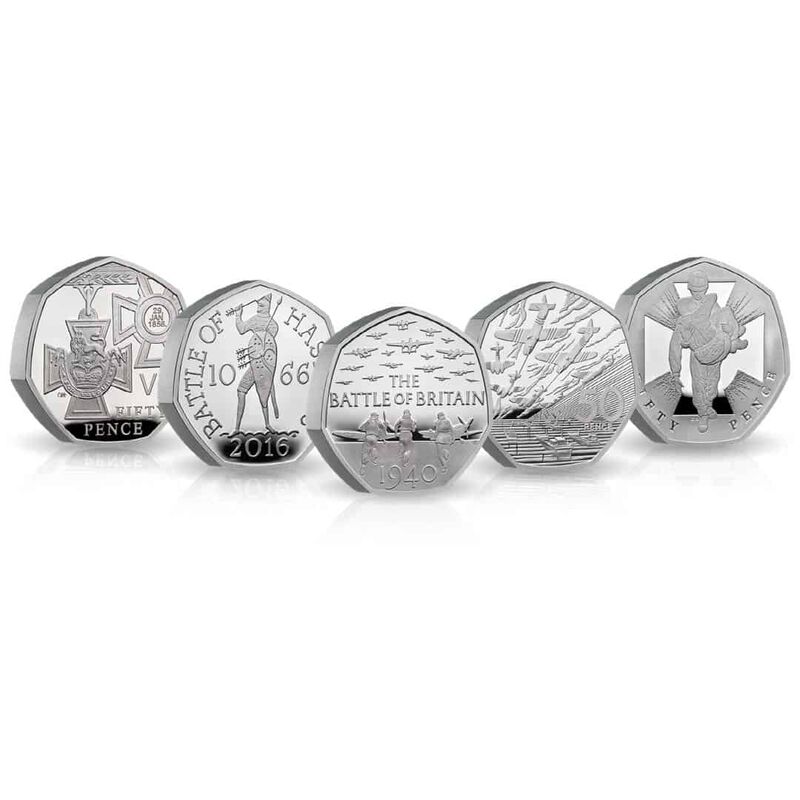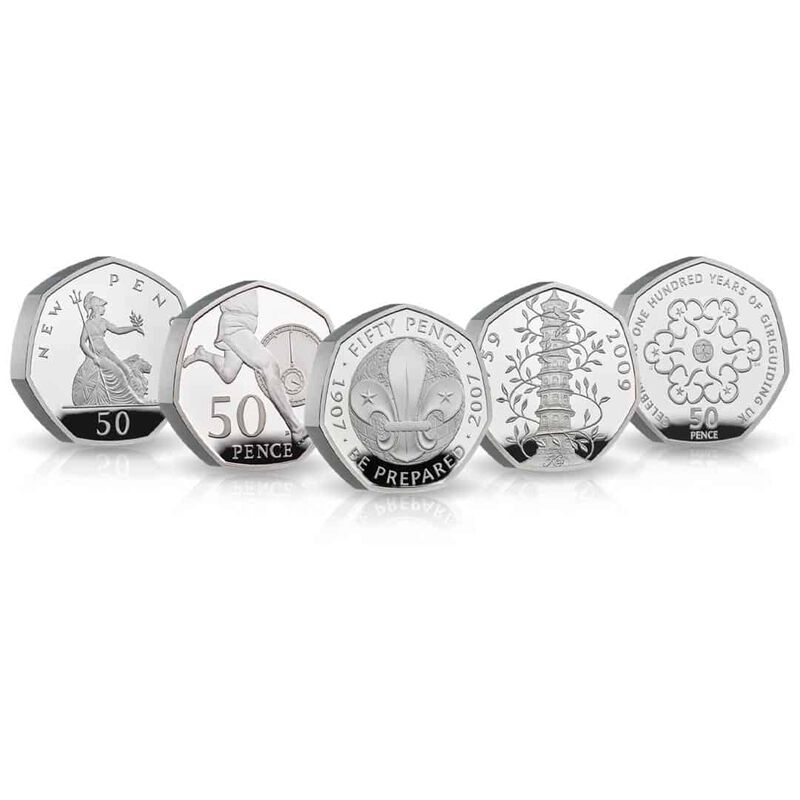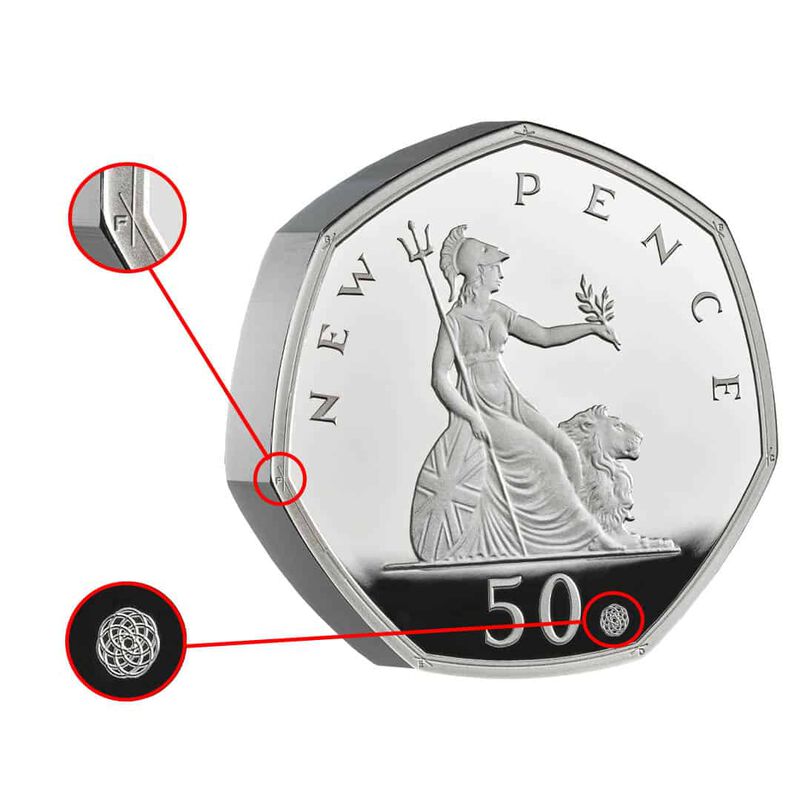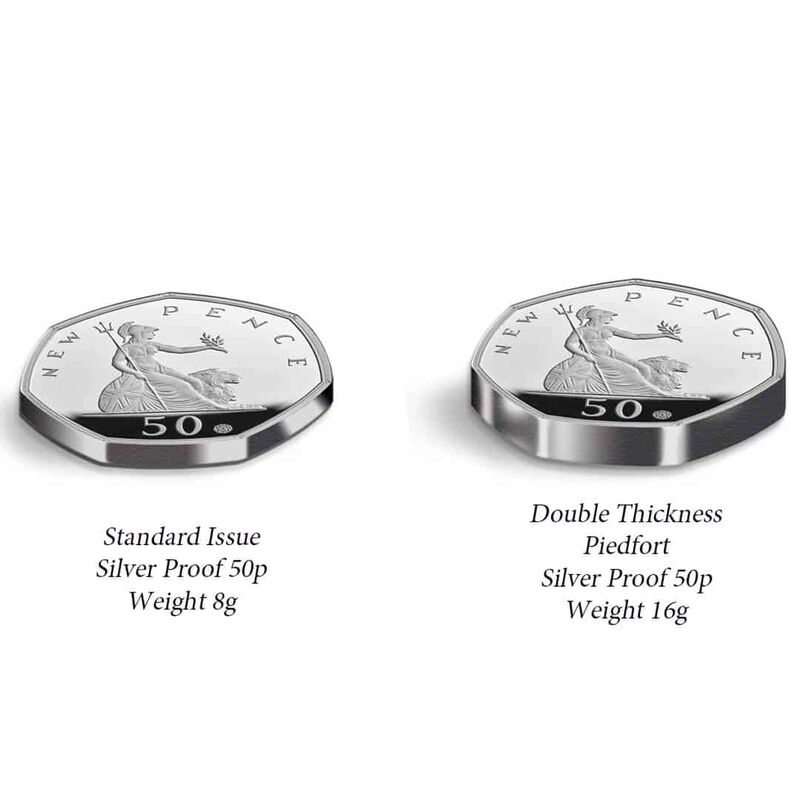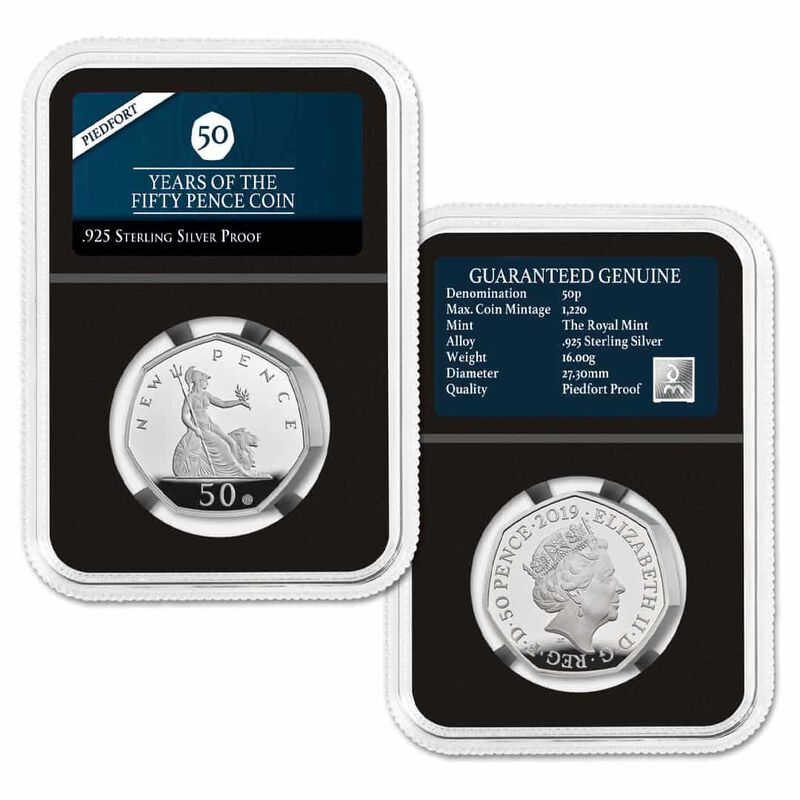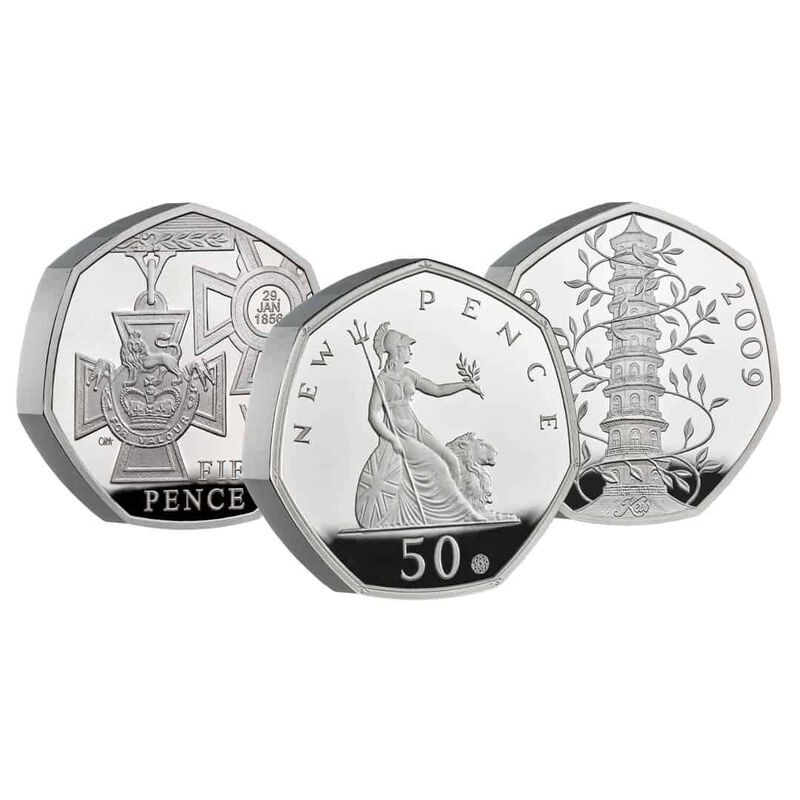 Ships in 3-4 business days.
£180
per coin
You will receive one coin every two months.
In 1969, one of Britain's most collectable modern numismatic treasures appeared for the first time… the 50p! In the years that followed, coin collectors around the world have competed to get their hands on the Royal Mint's most compelling designs.Now, to celebrate the 50p turning 50 years old, the Royal Mint re-issued some of their most popular designs. Danbury Mint proudly presents… The 50 years of the Fifty Pence Piedfort Collection, a stunning set of ten double-thickness silver proof fifty pence pieces accompanied by an extra special NEW design commemorating this special occasion! The silver Piedfort coins are beautifully housed in a deluxe glass-topped wooden display, which makes an awe-inspiring tribute to cherish for generations. This collection guarantees you
all eleven
Piedfort coins, making it a
complete
collection, a collector's ideal.
Piedfort coins… a collector's dream
A landmark anniversary of this scale deserves the highest recognition by the Royal Mint – Piedfort silver proof coins. This is the
ultimate
accolade and is only given to the most important events, which is why it is so exciting that the Royal Mint have issued not one, but eleven 92.5% silver proof
Piedfort
coins! Piedfort coins are so sought after as they are
twice
as thick as their standard issue counterparts, meaning
twice
as heavy and
twice
as much silver!As part of this exciting collection, you will receive an
extra-special Piedfort 50p
issued in 2019 to commemorate this occasion. It features a special privy mark and outer rim markings, harking back to its original scientific design.Your collection will include:
The prestige of Piedfort – each coin is struck with double thickness.
All ten reissued 50p coins in stunning 92.5% silver proof standard.
The limited edition special anniversary commemorative in 92.5% silver proof.
Includes the most sought-after 50p ever released – the reissued Kew Gardens is guaranteed in this collection.
Sonically sealed coins using our 'Sealed for Good' technology. So you can safely examine your coins up close, without fear of dust or fingerprints getting on your precious coins.
FREE deluxe glass-topped wooden display chest.
FREE fascinating Fact Card with each shipment.
FREE Certificate of Authenticity.
FREE Checklist.