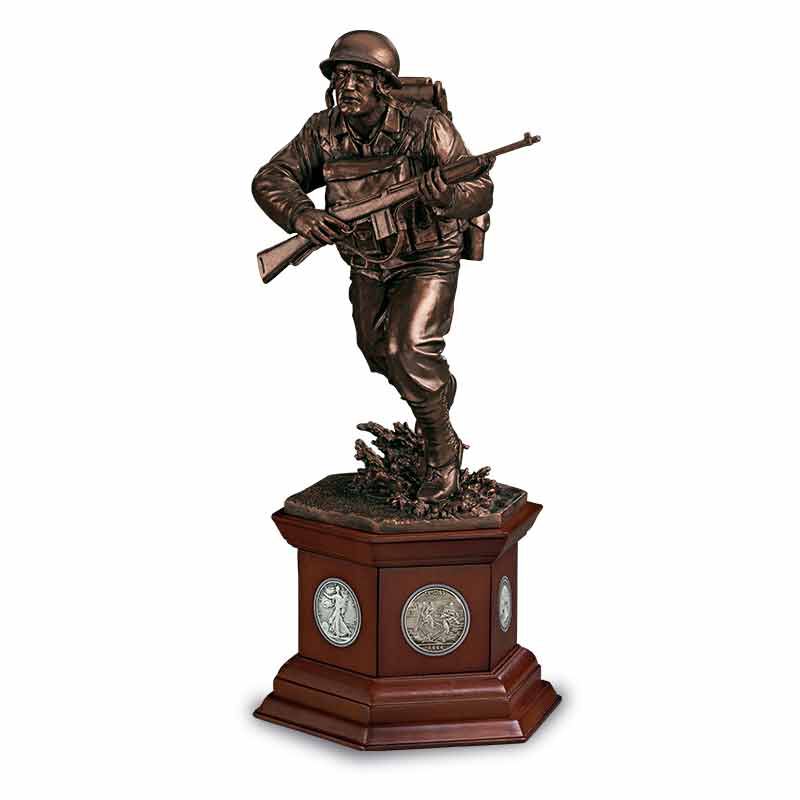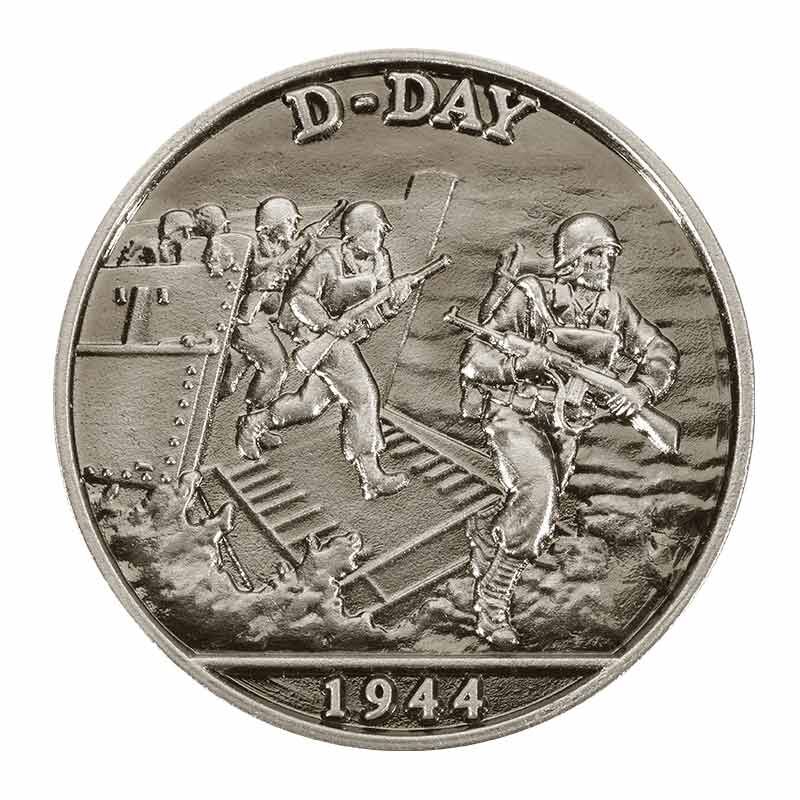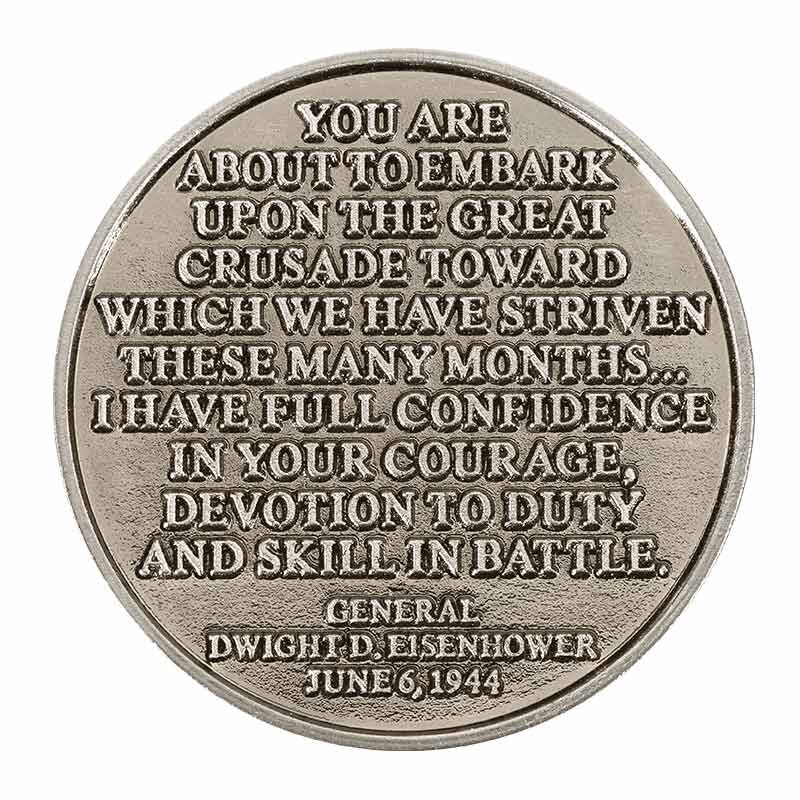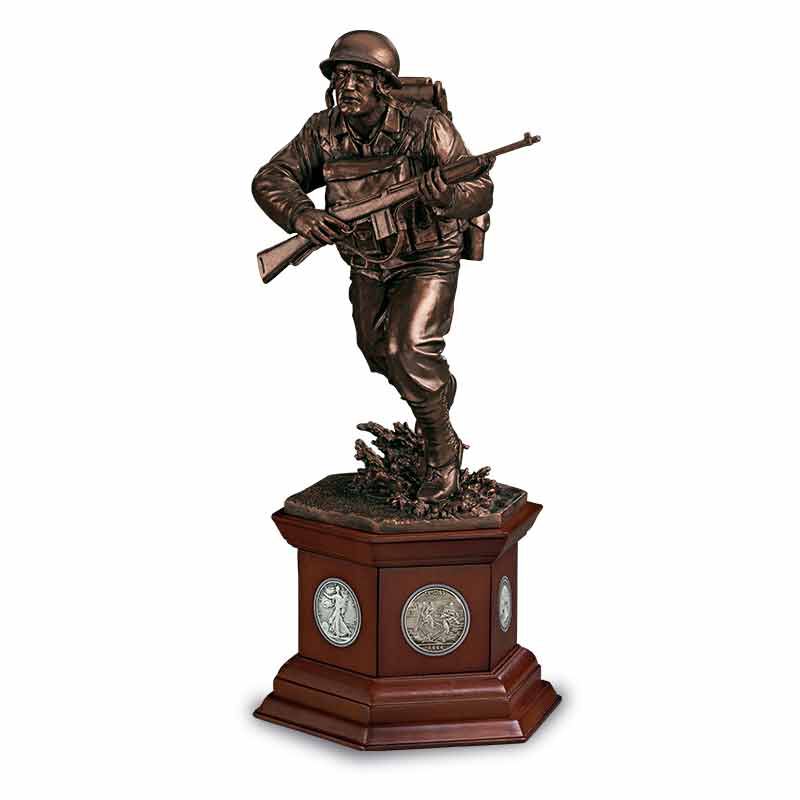 The invasion of Normandy was the largest and most complex air, sea, and land operation ever attempted, before or since. On 6th June 1944, 73,000 American, 61,715 British, and 21,400 Canadians fought their way ashore to begin to the liberation of Europe.Now, to commemorate the 75th Anniversary of D-Day and the role played by the American forces, Danbury Mint is proud to present…
Storming Ashore
, a specially commissioned sculpture of a G.I. soldier, featuring a complete set of hard-to-find 1944 U.S. coins.You will receive:
A specially-commissioned bronzed sculpture of an American G.I. landing at a Normandy beach.
A spectacular collection of all five 1944 U.S. coin designs, including the Lincoln "cartridge" penny, Jefferson nickel, Mercury dime, Walking Liberty half dollar, and Washington quarter – each housed in crystal-clear capsules and set in removable magnetic panels that encircle the wooden base.
An exclusive commemorative medal, which includes an inspirational quote from General Dwight D. Eisenhower's speech to his troops before they embarked on their mission.