Desert Raiders – The SAS Jeep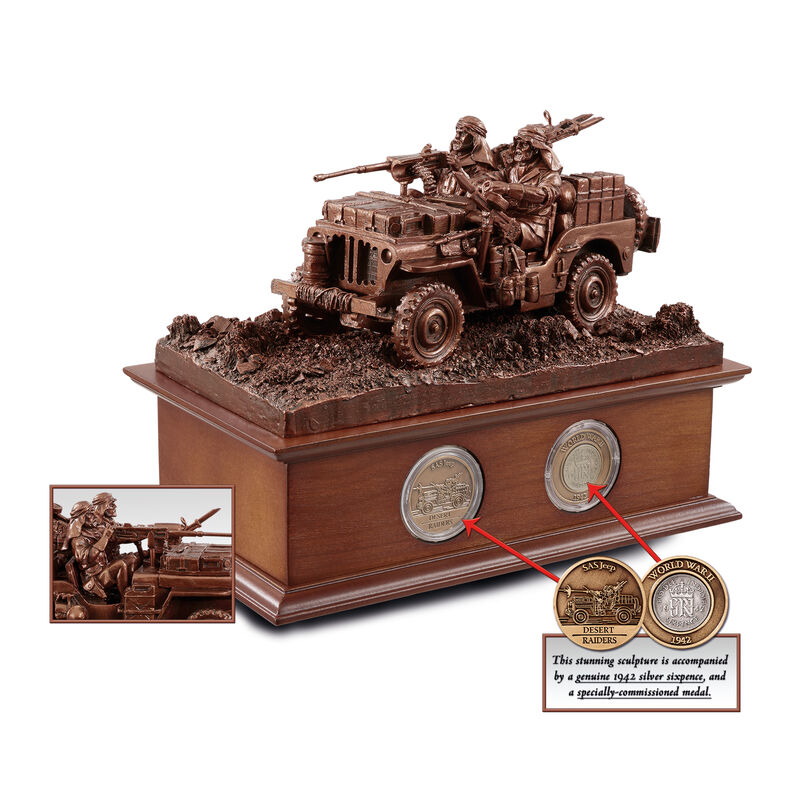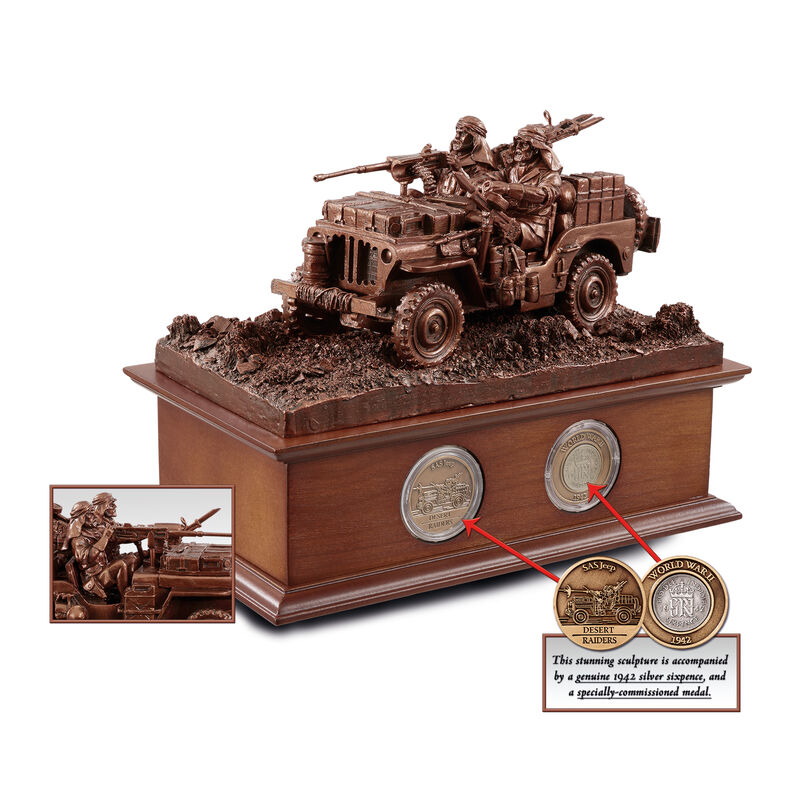 During 1941, as the British Eighth Army was being pushed back across North Africa, Captain David Stirling had the idea of creating a desert raiding force. Its purpose: sabotage missions behind enemy lines, targeting German and Italian air bases and creating mayhem at every opportunity. His unit would become the world-renowned SAS.
Now, to celebrate their role in the Second World War, Danbury Mint is proud to present this exclusive bronzed sculpture.

With expert guidance from our military historian, skilled craftsmen have captured every detail of the SAS Jeep, stripped-down and heavily armoured for their hit-and-run attacks against German airfields. In an eye-catching bronze finish, the complete sculpture is set upon a wooden plinth, set with a 50% silver sixpence from 1942 – the year the status of the SAS was raised to a full regiment – and a specially-minted commemorative medal.
Sculpture measures 8" x 5" x 7", including the plinth.