Teddy-Hermann Michelle Kitten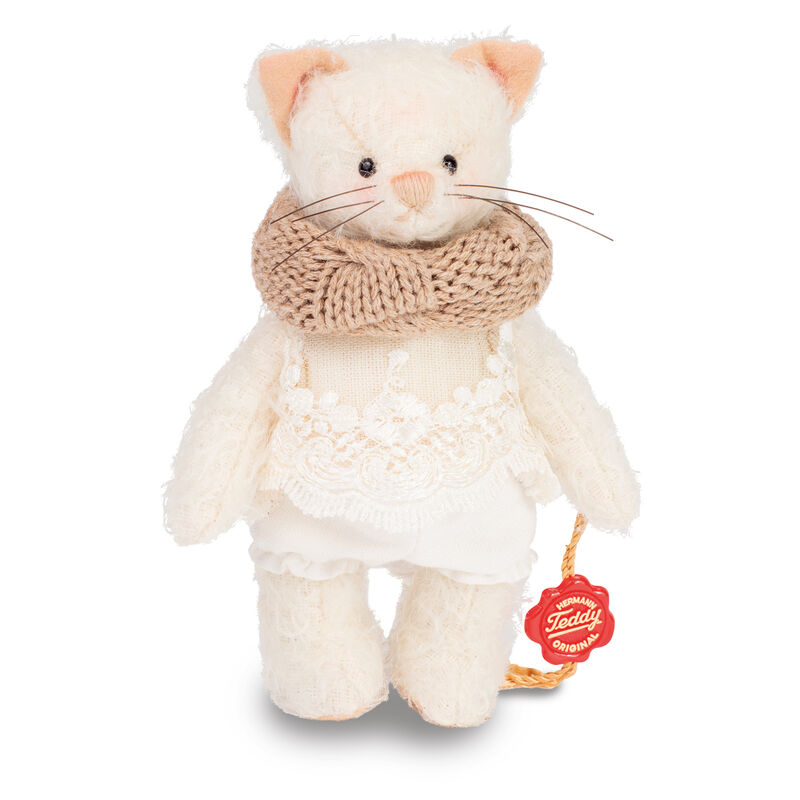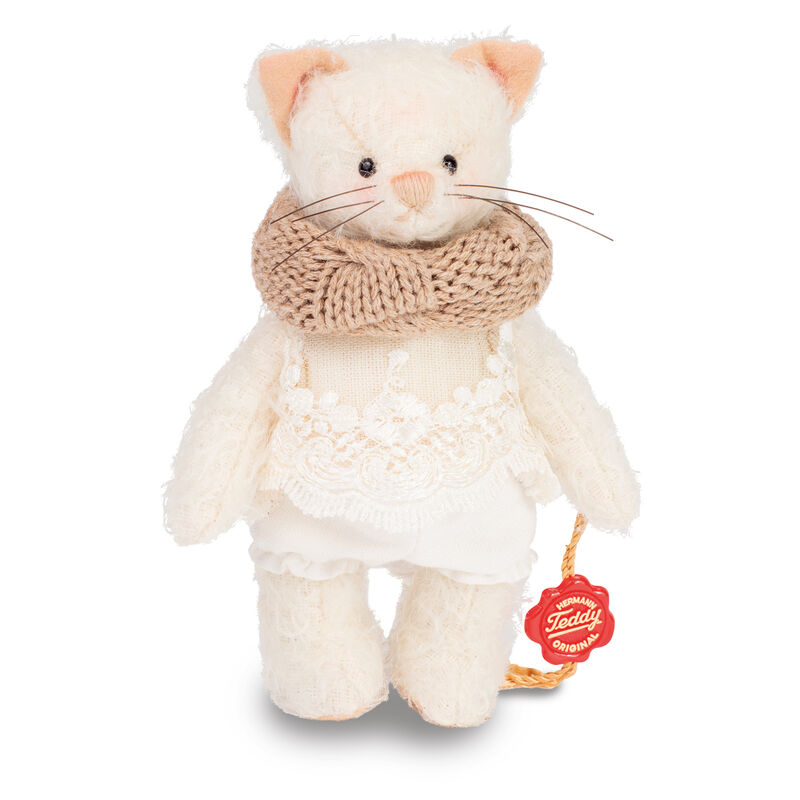 Michelle Kitten is a cute little cat made by Teddy-Hermann, one of the world's oldest and most respected bear makers.

This fantastic feline is dressed to impress in a knitted scarf and delicate lace outfit. She's been made using the finest mohair and is sure to impress any serious bear collector.
Michelle Kitten is a real rarity and is part of an extremely limited edition – only 200 pieces can ever be made.

Actual size is 5.5" (14cm) standing.