The Steiff 2020 Christmas Nativity Set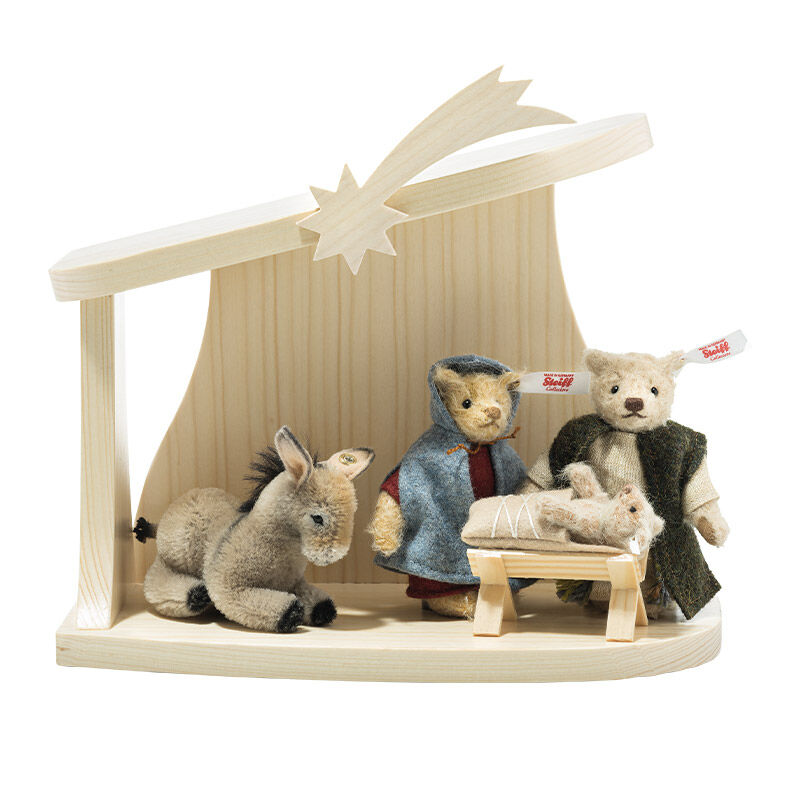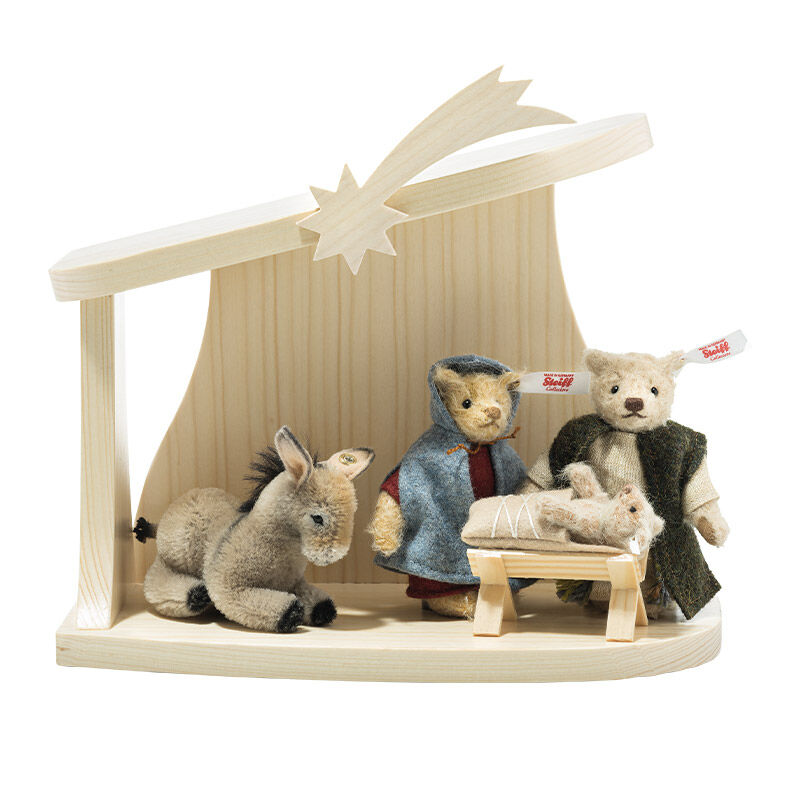 The story of the Nativity has been told and re-told countless times…but never before has it been brought to life in such adorable detail.
This Christmas, Steiff – inventors of the teddy bear - have created an amazing heirloom-quality Nativity set in a very small limited edition of just 500 pieces. Set in a beautiful stable, crafted from spruce tree wood, Steiff have captured the wonder of the Nativity in perfect miniature teddy bear form.
Joseph and Mary have been hand-made from luxurious mohair with delicate hand-stitched features and glossy black eyes. Their charming outfits have been crafted with the same loving care and attention as the bears themselves. In a cradle, swaddled in a wool felt wrap sleeps the baby Jesus. He's watched over by a donkey, made from short pile grey mohair, who bows his head in reverence to the 'new born king'.
Remember, only 500 sets of this wonderful diorama can ever be produced. Act quickly to ensure you don't miss out.
Satisfaction guaranteed – return within 90 days for a FULL refund.