Steiff Swarovski Bridegroom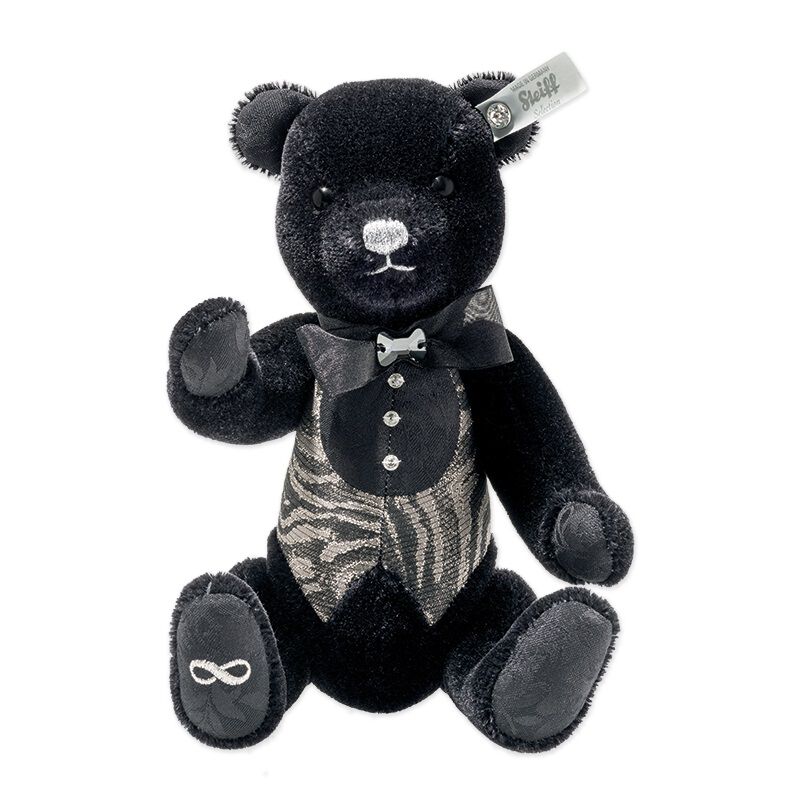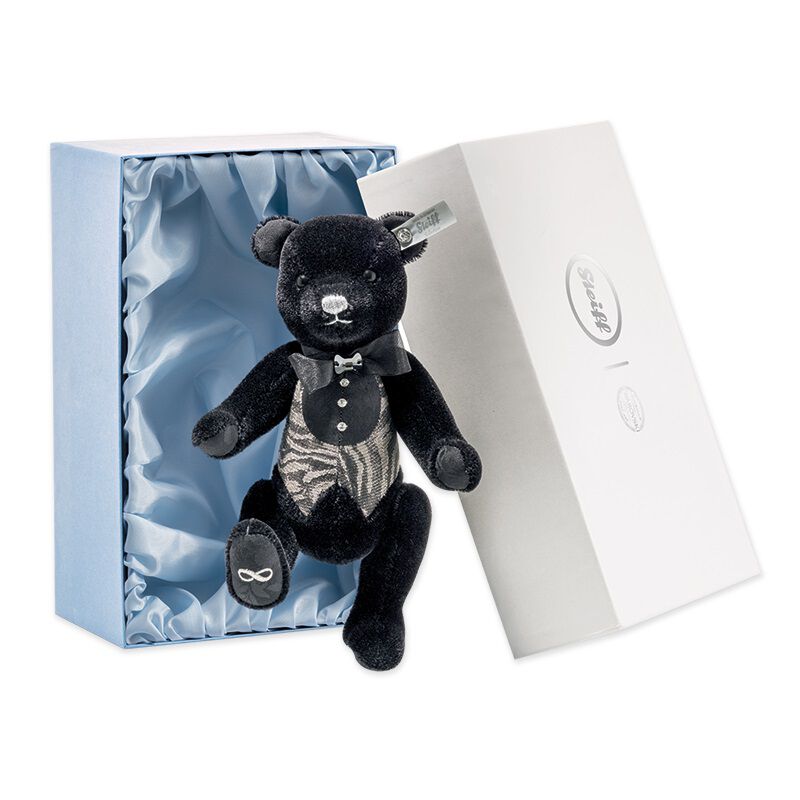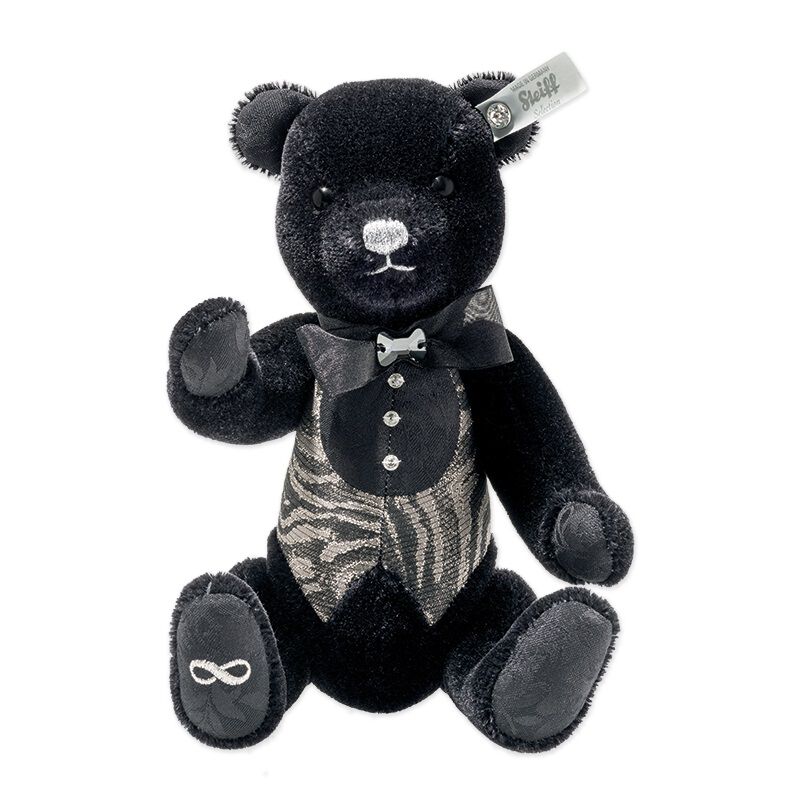 Diamonds may be a girl's best friend…but on his wedding day, a man wants to look his best, too! So, this handsome young bridegroom is wearing his most elegant attire, adorned with sparkling Swarovski crystals. He's meticulously created from the finest short-pile black mohair and dressed in a grey and black waistcoat with a gorgeous crystal bowtie on a black organza ribbon. He's also five-way jointed so you can pose him as you wish.
His flawless appearance is evident in every detail – most especially in his shirt buttons, which flash with the fiery magic of Swarovski crystals. In honour of his lifelong promise to his new bride, the bear's right footpad is embroidered with the infinity symbol in silver thread.
Like all genuine Steiff masterpieces, the Steiff Crystal Bridegroom comes with the famous "button-in-ear". The special silver ear tag indicates that he is part of Steiff's Selection series, a special range of designer bears. It also features something else extra special to commemorate the occasion – an additional Swarovski crystal!
An attractive presentation box is included at no additional charge.
10 ½" (27cm) standing.