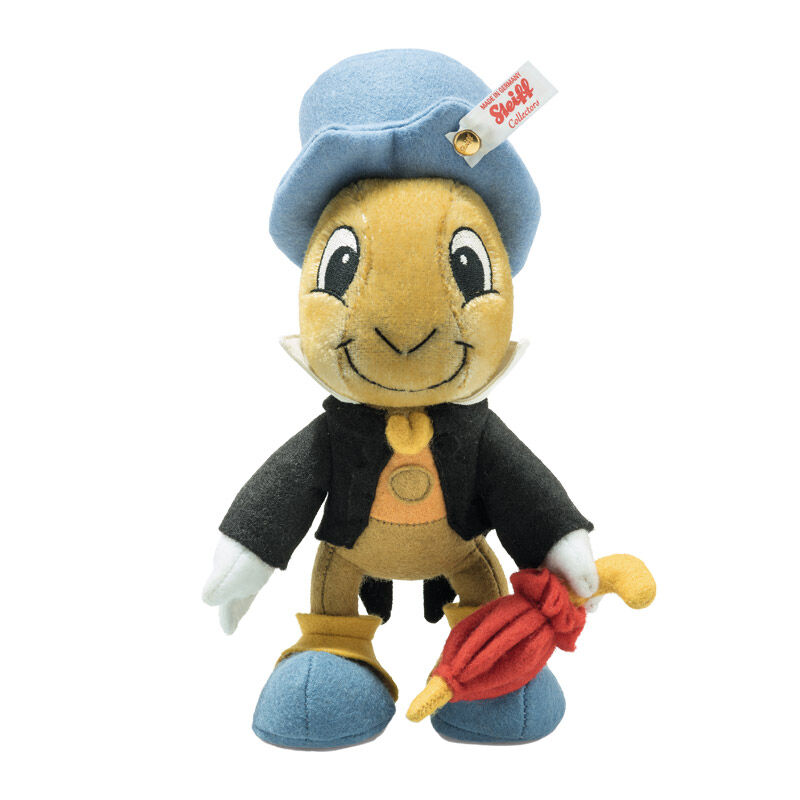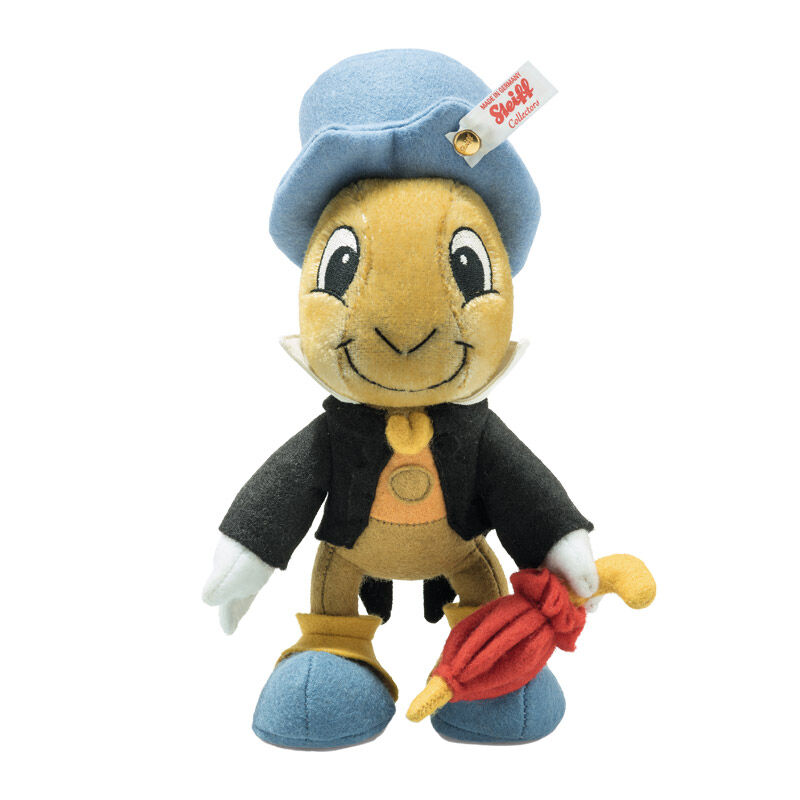 To celebrate the 80th anniversary of the Disney classic, Pinocchio, Steiff pay tribute to his best friend and voice of reason – Jiminy Cricket. Appointed by the Blue Fairy to guide Pinocchio on his journey to becoming a real boy, this Disney favourite, is hand-made from the finest green mohair. He has big embroidered eyes and a wonderfully happy expression. He sports his trademark black jacket, blue shoes and top hat – ready to tip of course! And in his left hand is his signature prop – a little felt umbrella.
Jiminy Cricket is from a small limited edition of just 1,940 pieces worldwide.
© Disney
Satisfaction guaranteed – return within 90 days for a FULL refund.
Actual size is 8" (20cm) standing.