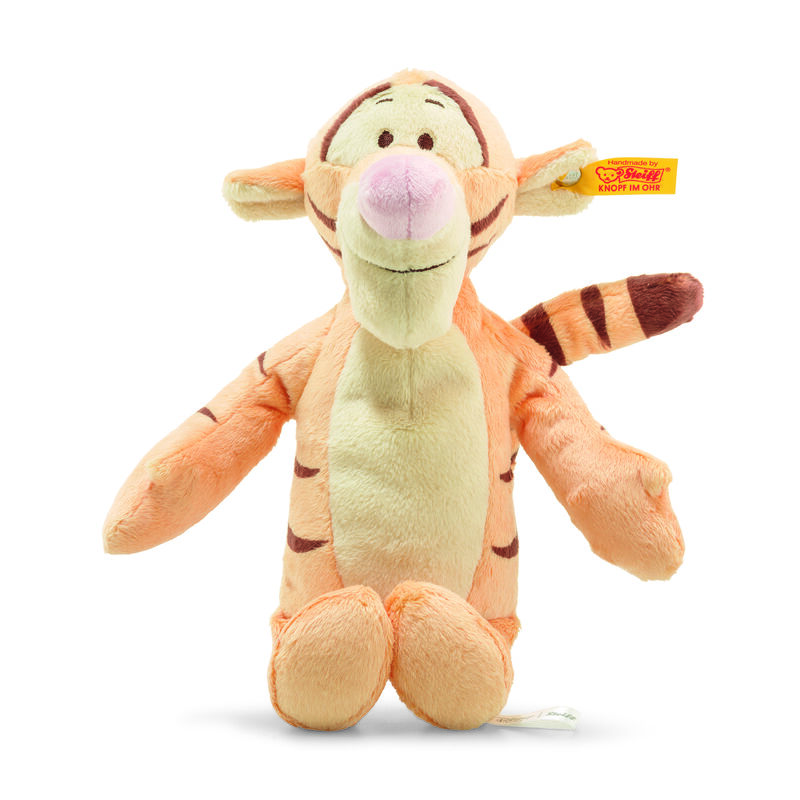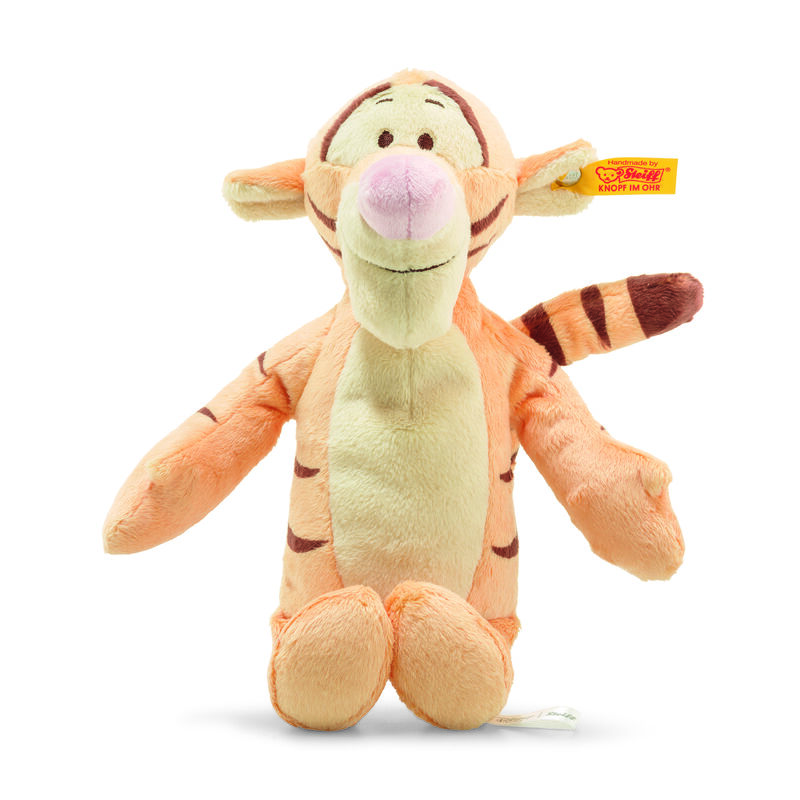 Always bouncing and full of beans, Tigger is a wonderful one-of-a-kind that everyone is sure to love.
Tigger is made of the finest, super soft plush by Steiff, making him so perfect for snuggles that you'll never want to put him down! His eyes, eyebrows and mouth have been finely embroidered, and he's been crafted from high-quality, durable materials. Tigger is super safe for children, whether he's cuddling up at bedtime or enjoying a playtime adventure. Tigger is even machine washable!
Tigger has been finished with Steiff's trademark "button-in-ear" – a standard for their guarantee of quality. The Steiff Purity Law makes their teddy bears the safest you can buy.
Actual size is 9" (23cm) tall.
© Disney and Based on the "Winnie the Pooh" works by A.A. Milne and E.H. Shepard.