Teddy Musikus by Clemens Bears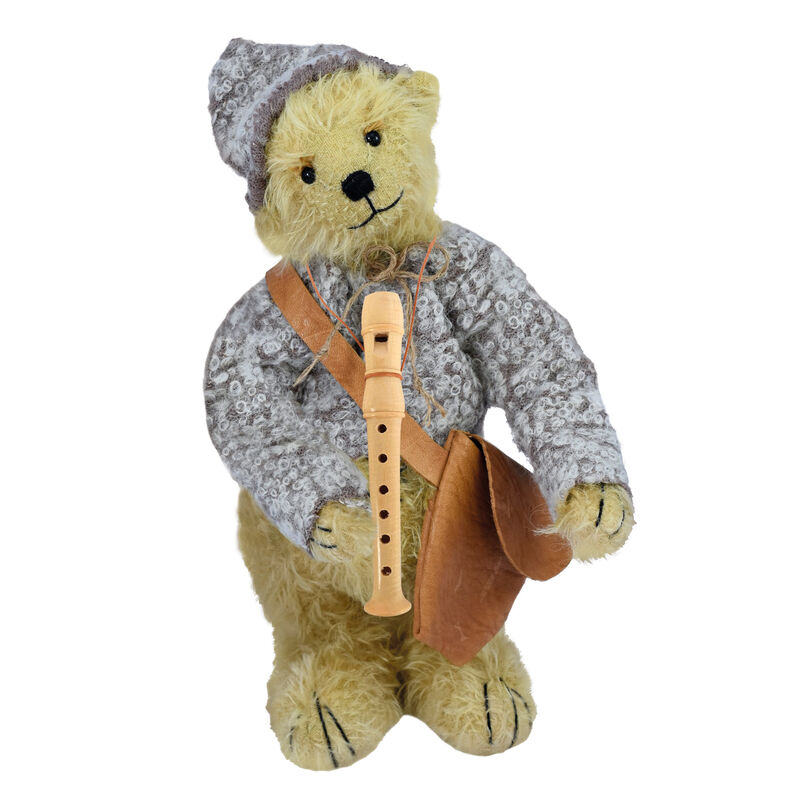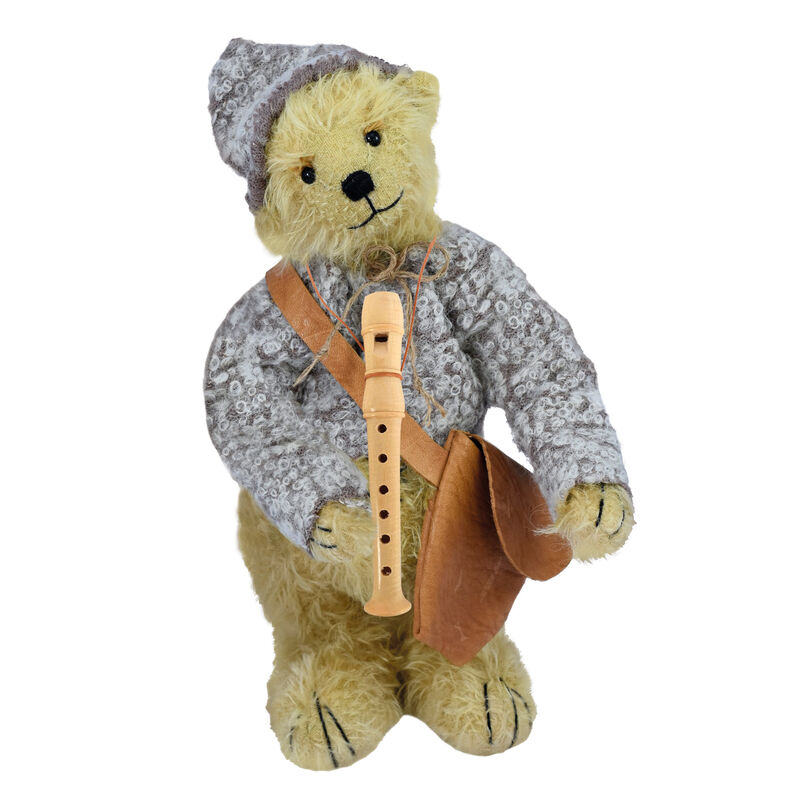 The recorder – a musical instrument forever synonymous with primary school music lessons. Schools and homes have been filled with the sounds of 'Frère Jacques' and 'Hot Cross Buns' for decades. This gorgeous bear's house is no different; he's home from school with recorder in hand and new sheet music in his satchel, ready to provide his own recital for Mum.
Renowned teddy bear designer Martina Lehr has created a masterpiece of our youth with Teddy Musikus. Her depiction of a budding young musician is adorable to say the least! Lehr's trademark designs can evidently be seen here; each bear is humanised, often dishevelled, and always shows incredible attention to detail. Dressed in his woolly jumper, Teddy Musikus is completely hand-made using a soft and supple mohair plush with soft bean filling. He's fully jointed so you can pose him easily.
Clemens Bears are one of the world's leading bear makers. Hans Clemens arrived in Mannheim, Germany in 1948. Like most people, he had lost everything due to the war, so he opened a gift business. However, he was constantly asked by customers for teddy bears, as they didn't exist during the war. His first bears were made from old army blankets with the help of his sister, who lovingly hand-sewed each one. This dedication to their customers has stuck with Clemens Bears through the decades - they've switched to using the finest-quality plush and mohair, but they still lovingly hand-craft each design to delight collectors and children alike.
For this reason, Clemens Bears are highly sought after amongst bear collectors – especially ones that are limited to just 333 sets ever made.
Actual size is 15½" (40cm) standing.