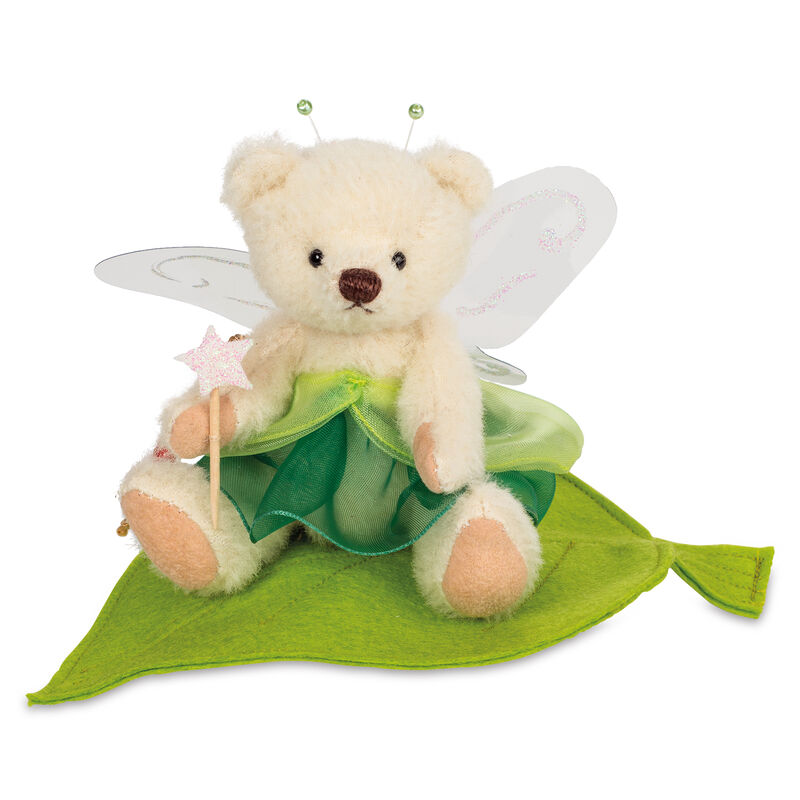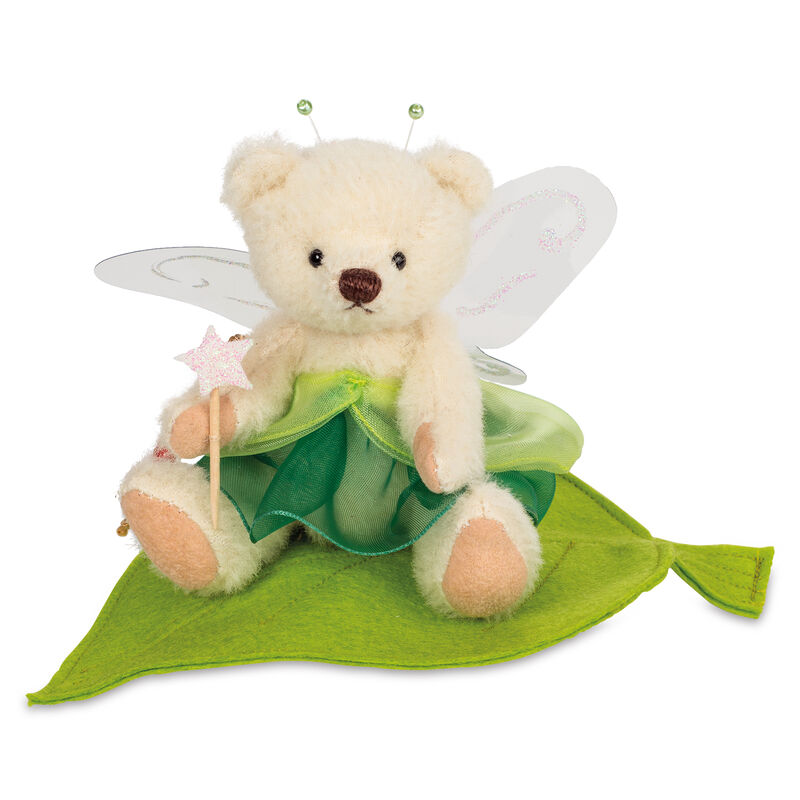 What a funny little fellow this 'beary-fairy' is. Taking a well-earned rest from exploring the bottom of the garden, this dainty teddy is ready to cast another magic spell with her starry wand.
She's fully jointed and made from the finest luxurious wool plush. The quality is premium; unsurprising as she's a Teddy-Hermann bear. They've been hand-crafting soft toys and teddies since 1912 and have built a fine reputation across the globe amongst collectors since.
Teddy Hermann Fairy, in her green dress, comes complete with her glittered fairy wings and felt star wand, sitting upon a felt leaf. She is surface washable and comes with shiny safety eyes.
Befitting of such a fine piece, she's limited to just 150 pieces worldwide, ensuring her collectability amongst aficionados.
Actual size is 13cm.