Freddie Mercury by Steiff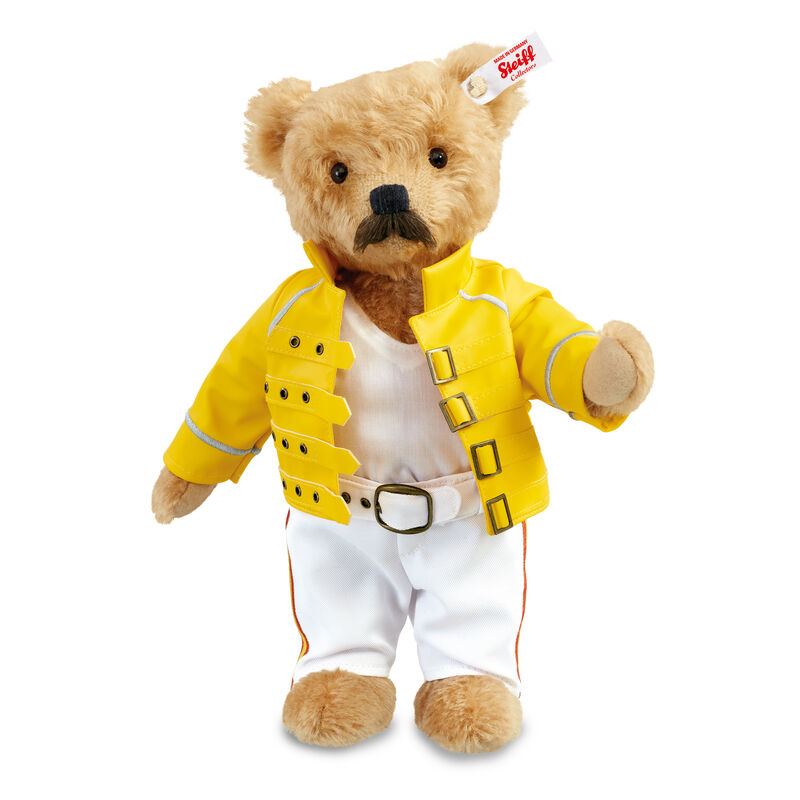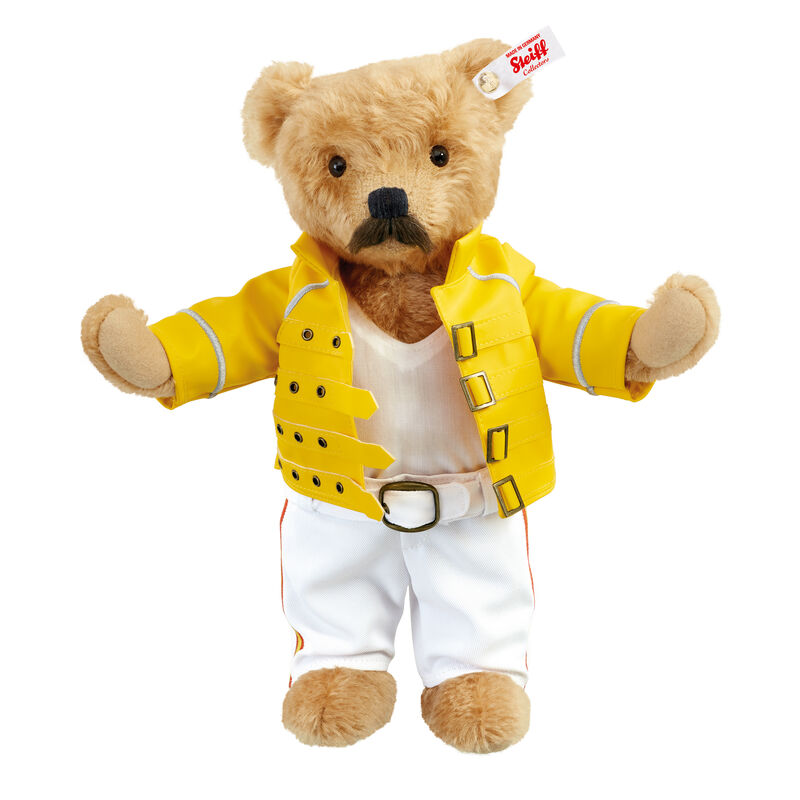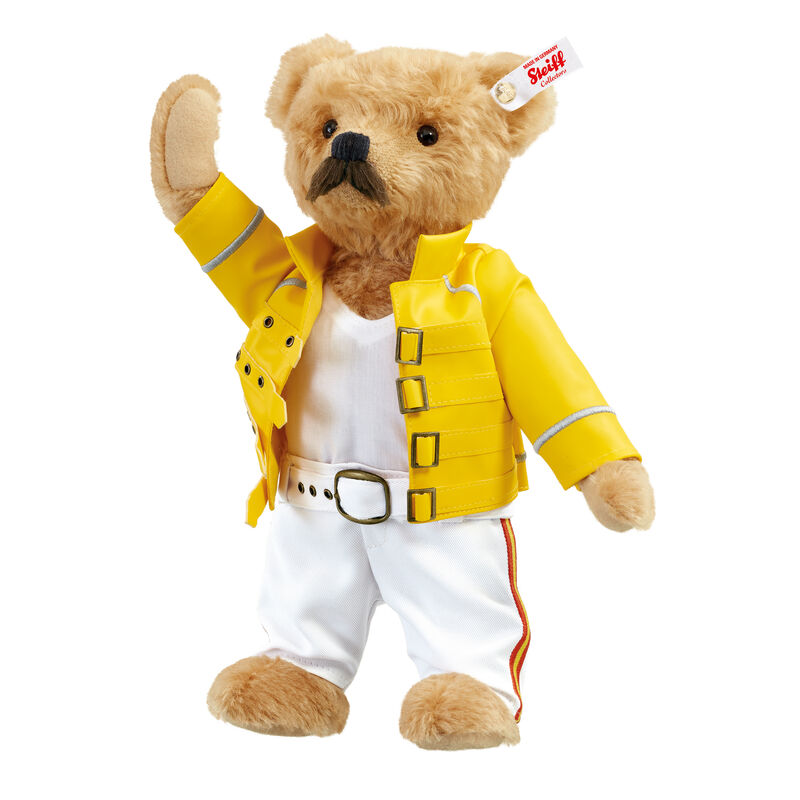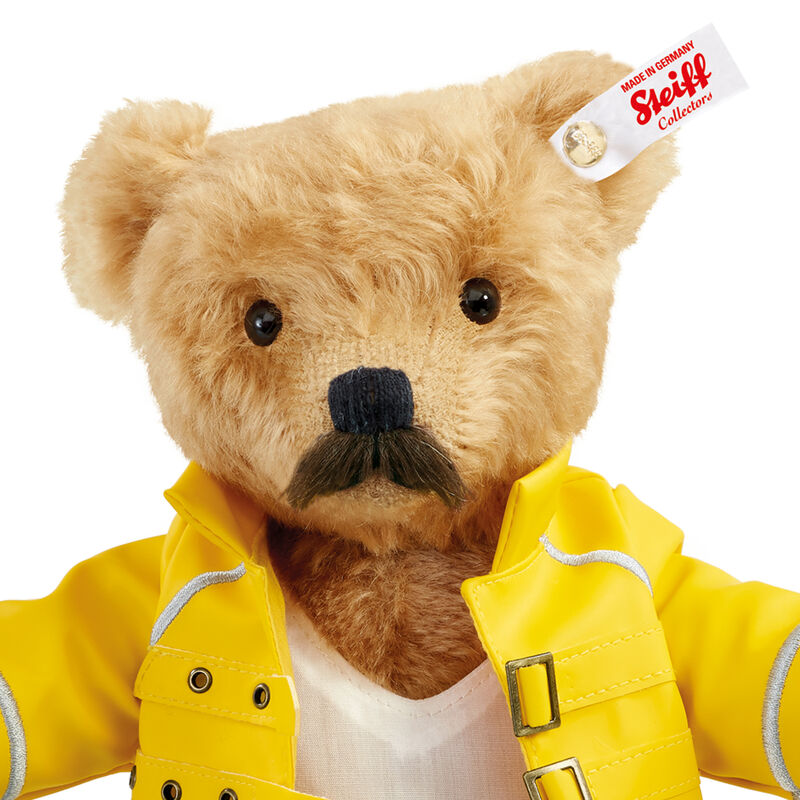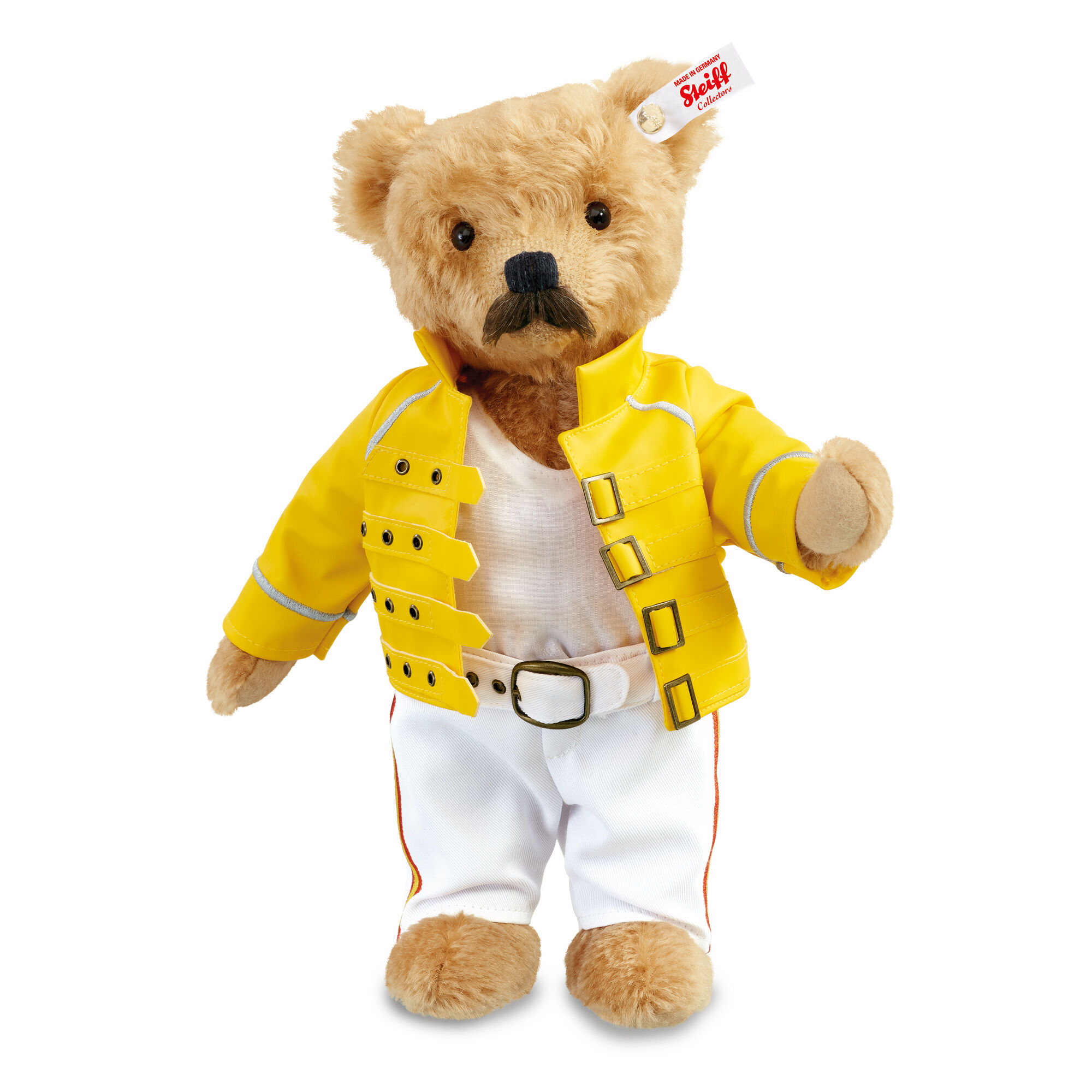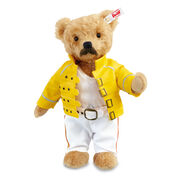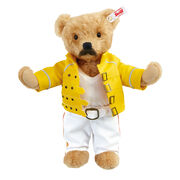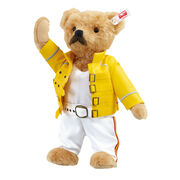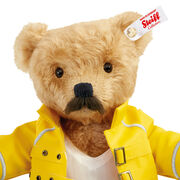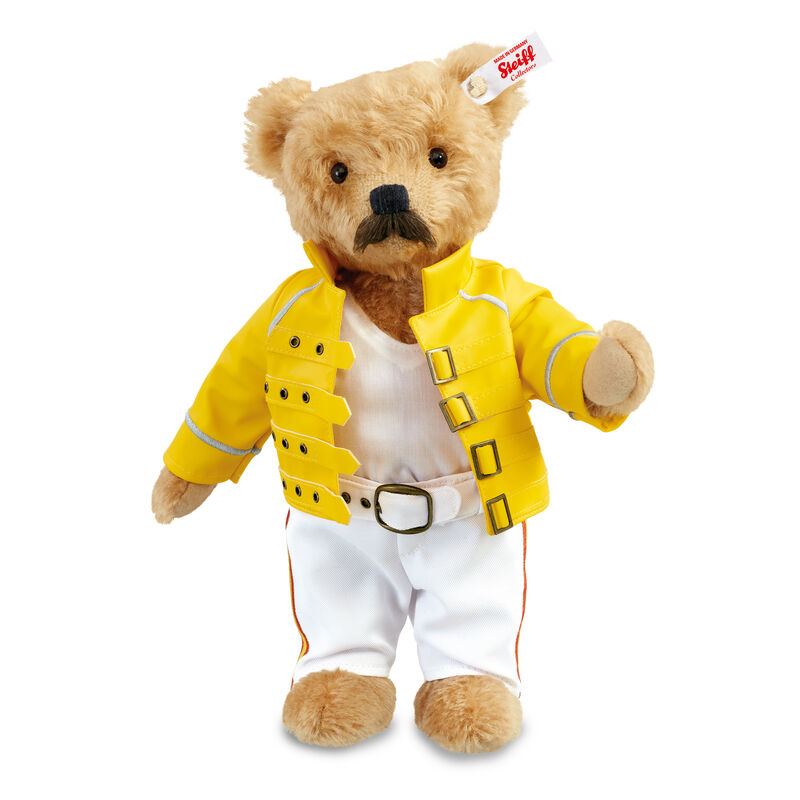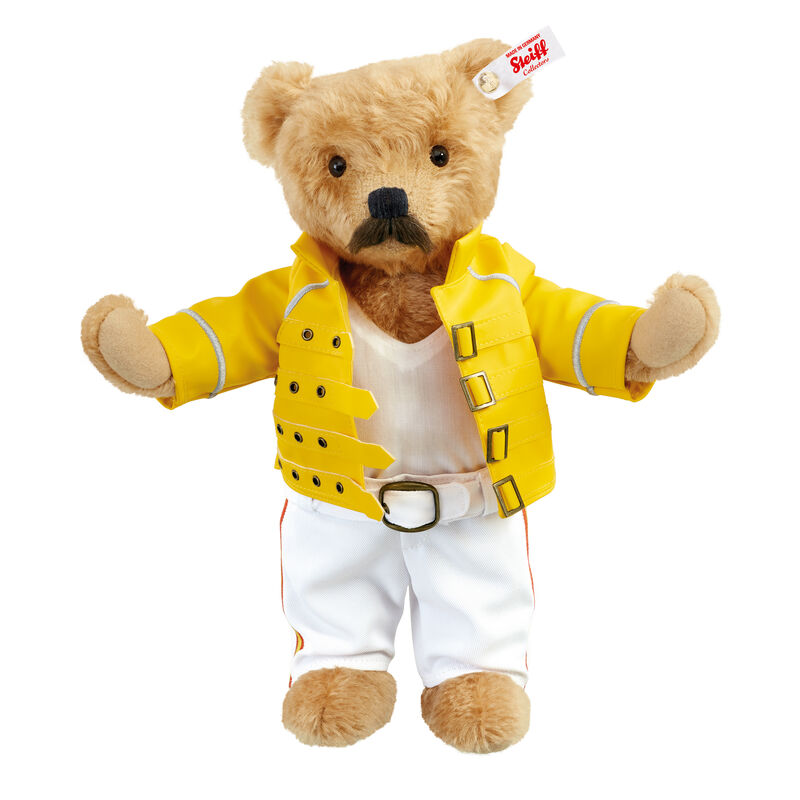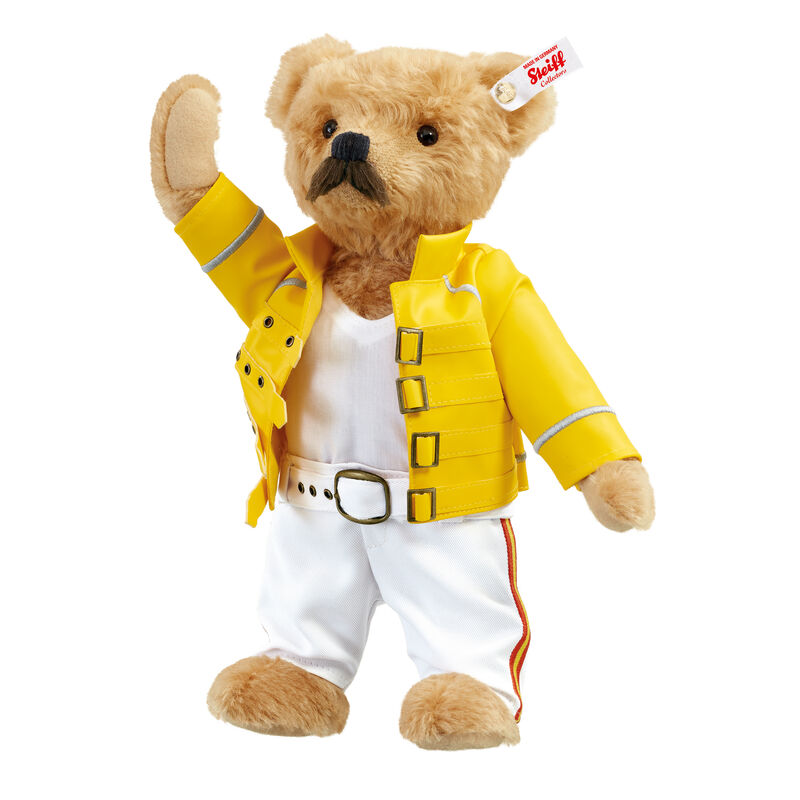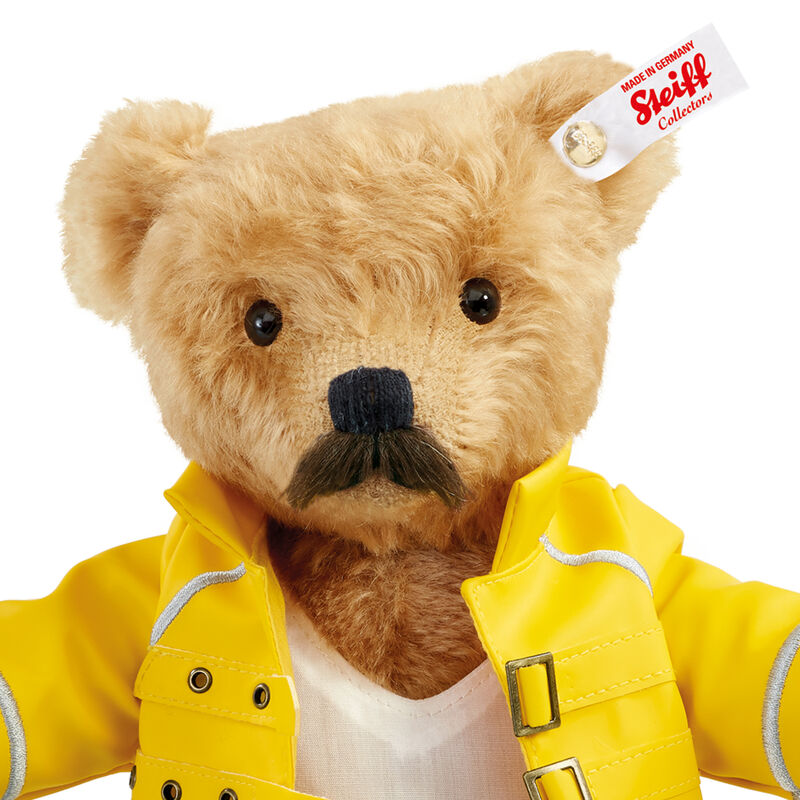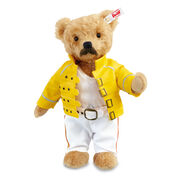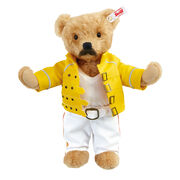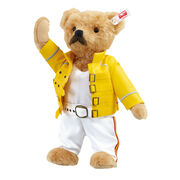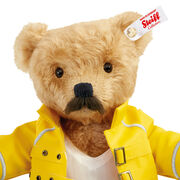 It's one of the most famous rock images of all time… Freddie Mercury stands centre stage, dressed in a yellow jacket and white trousers, with his arm in the air and the crowd in the palm of his hand. The tour was simply called "Magic" and didn't we all know it.
Many of Steiff 's most memorable creations have honoured real people. And now they pay tribute to perhaps the most charismatic and dynamic performer that the world has ever seen.
He's hand-made from the finest mohair – one of the most beautiful and sustainable natural fibres in the world. The very essence of Freddie has been brilliantly captured in teddy bear form – from his trademark chevron moustache to his iconic stage costume.
Of course, his outfit has been crafted with the same care and attention as Freddie himself. Just look at his famous yellow military-style jacket complete with the exquisite buckle detailing of the original, and his smart white trousers finished with the distinctive red and gold stripes down each leg.
Available exclusively from Danbury Mint, Freddie Mercury is being issued in a strict limited edition – only 5,000 bears can ever be made. Considering the singer's iconic status across the globe – this is an incredibly small edition and forever ensures this bear's permanent rarity as a collector's item.
Actual size of bear is 11" (27cm) standing.
© 2022 Mercury Songs Limited. Under license to Bravado Merchandising. All rights reserved.