"This Is Your Victory" – The End of the War Coin Set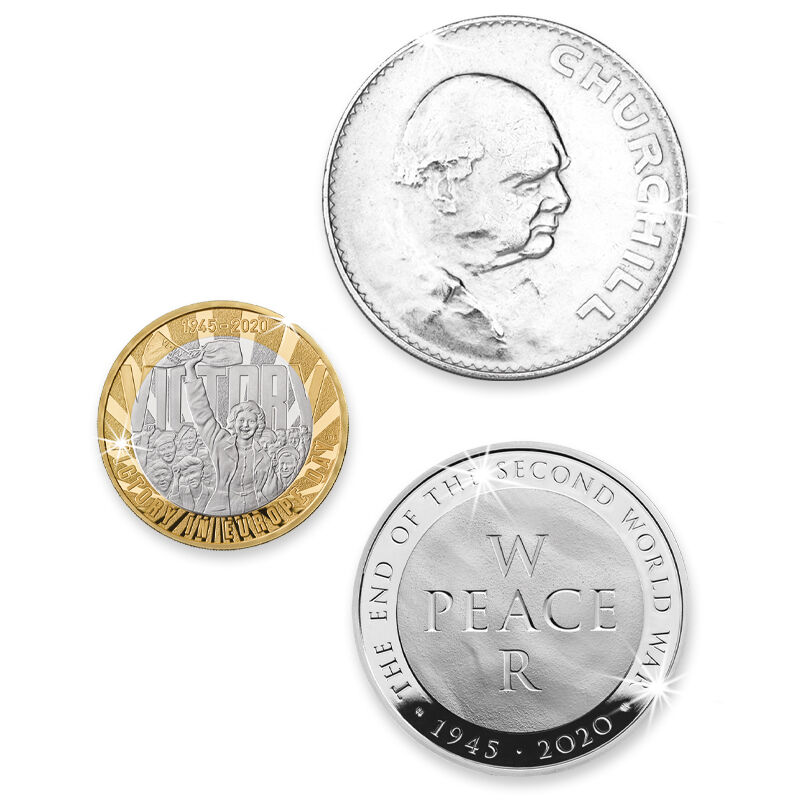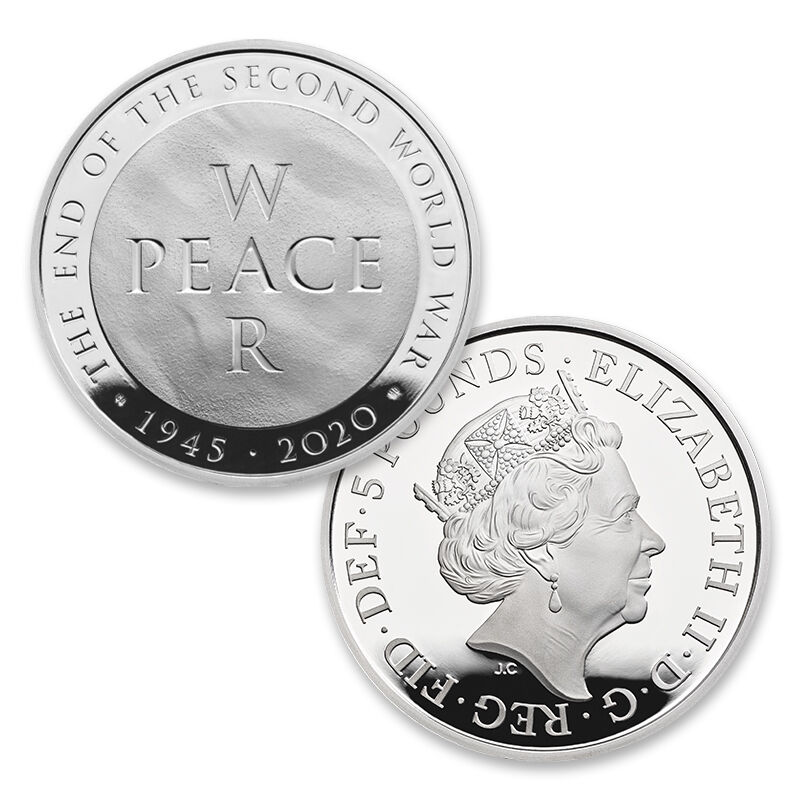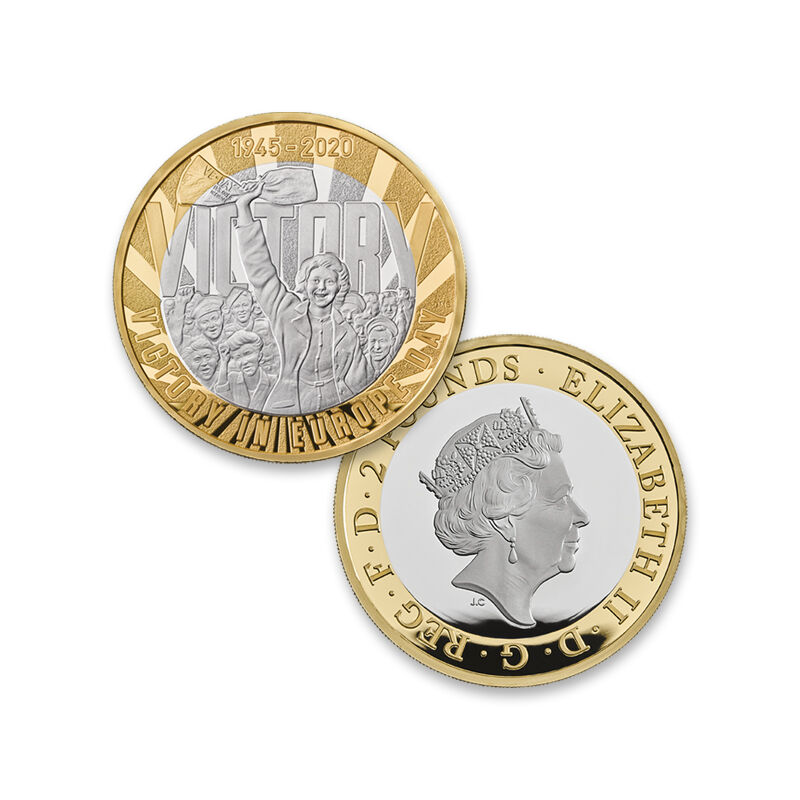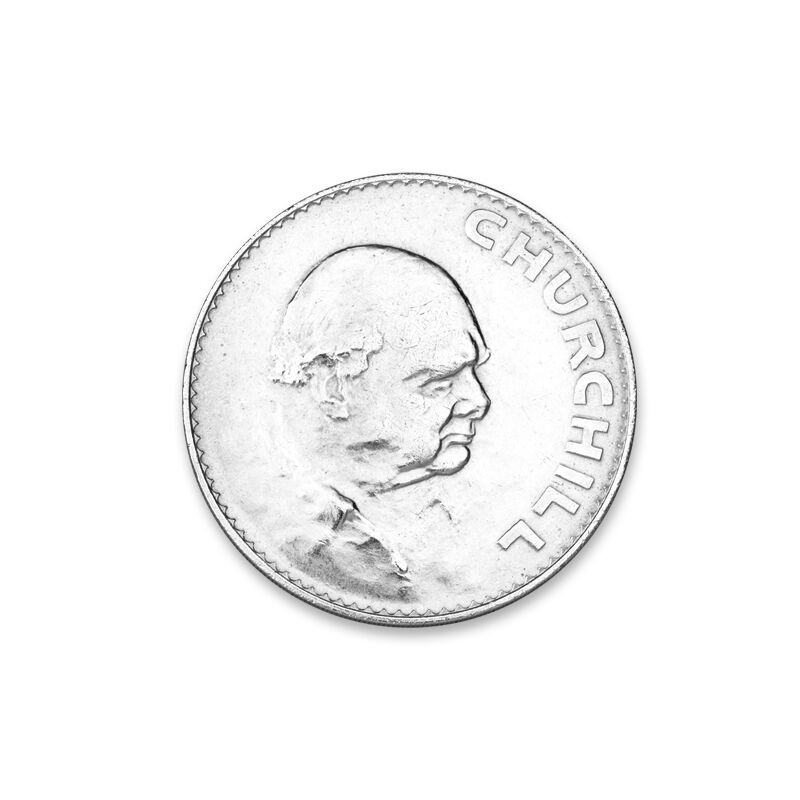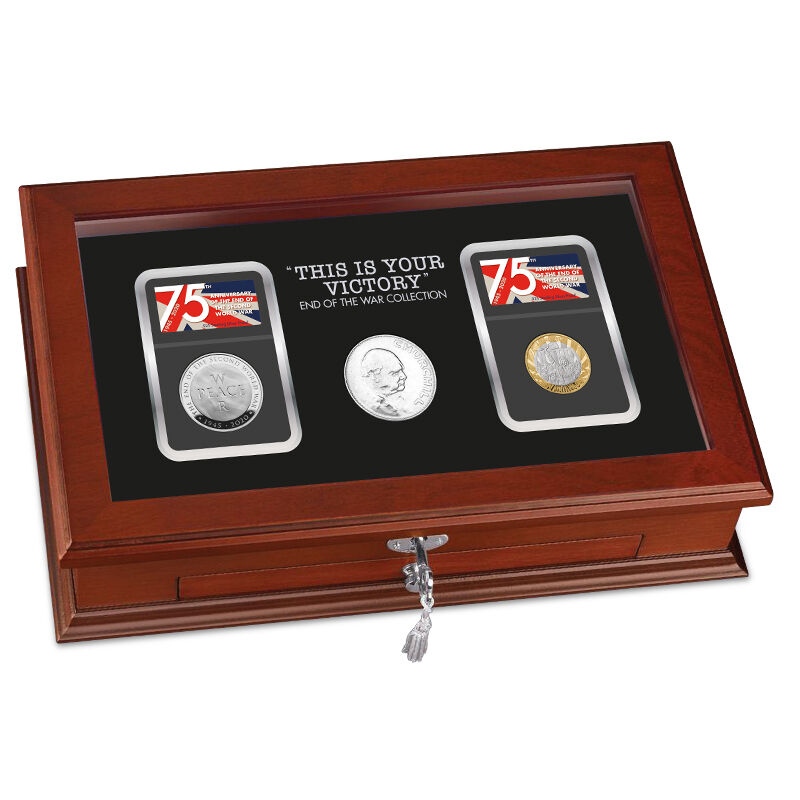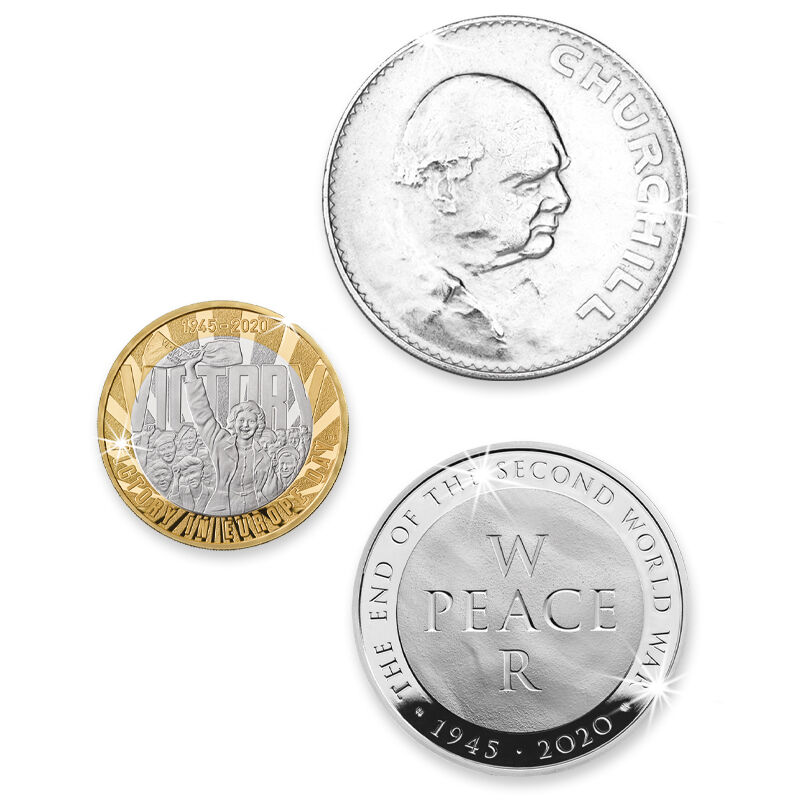 75 years ago, on 7th may 1945, the guns of World War II fell silent. The following day, after years of hardship, millions of Britons took to the streets to celebrate peace, mourn their loved ones and hope for a brighter future. In London, tens of thousands listened as Prime Minister Winston Churchill told them, "This is your victory!", paying tribute to the "unbending resolve" of the British people.
To commemorate the courage and determination of the people from all walks of life who lived through the war, Danbury Mint is proud to present "This Is Your Victory" – The End of the War Coin Set. This beautifully presented box set features two brand new limited edition silver proof coins from the Royal Mint, plus a 1965 Churchill crown issued to mark the passing of Britain's great wartime leader.
This remarkable collection includes brand new, limited edition Royal Mint coins marking the 75th anniversary of the end of World War II. There's a £2 coin commemorating the 75th anniversary of VE Day, limited to only 4,750 coins and already sold out on the Royal Mint website, and a £5 coin commemorating the official end of the war three months later, when Japan finally surrendered. The Royal Mint coins are combined with a genuine 1965 Churchill crown, created to mark the death of the great statesman who rallied the British people and led the country from the brink of defeat to victory.
Both of the Royal Mint coins are minted in stunning proof condition, the highest calibre of strike in the coin-collecting world. Furthermore, to ensure that these stunning proof coins will be treasured for years to come, we have sonically sealed them in crystal clear casings for easy and safe viewing.