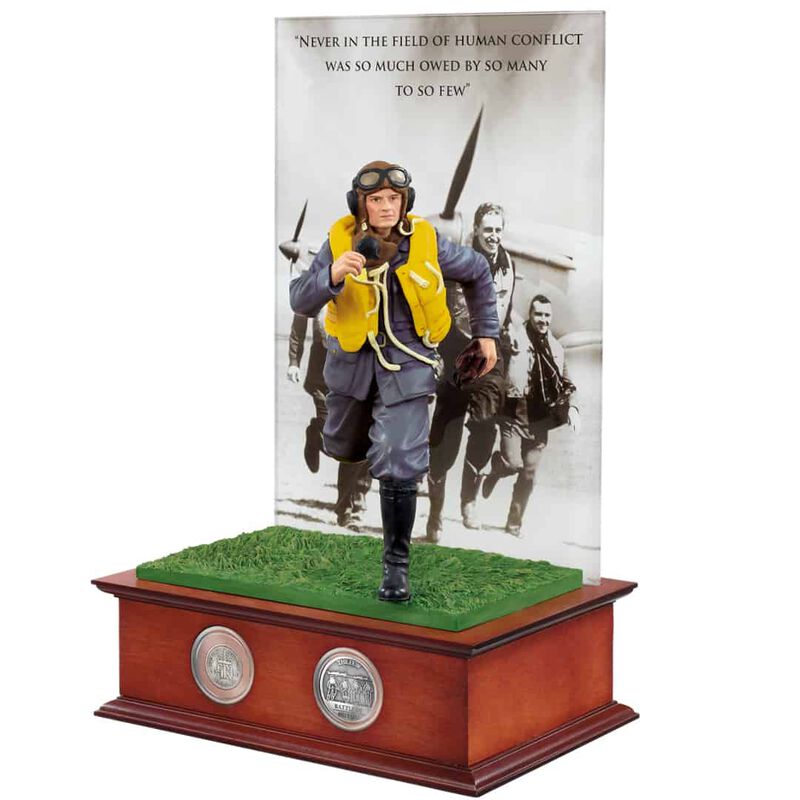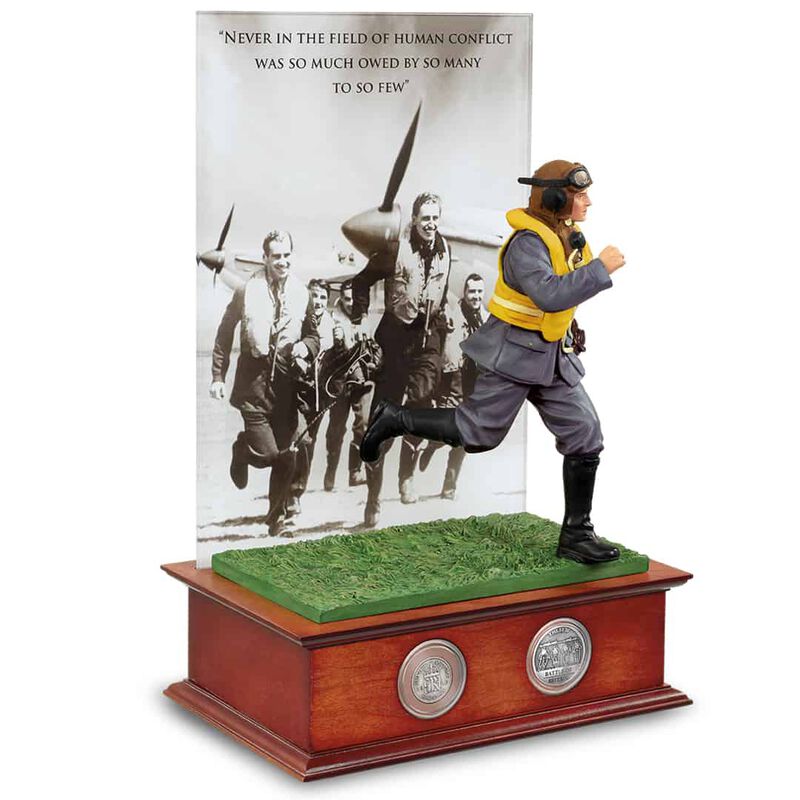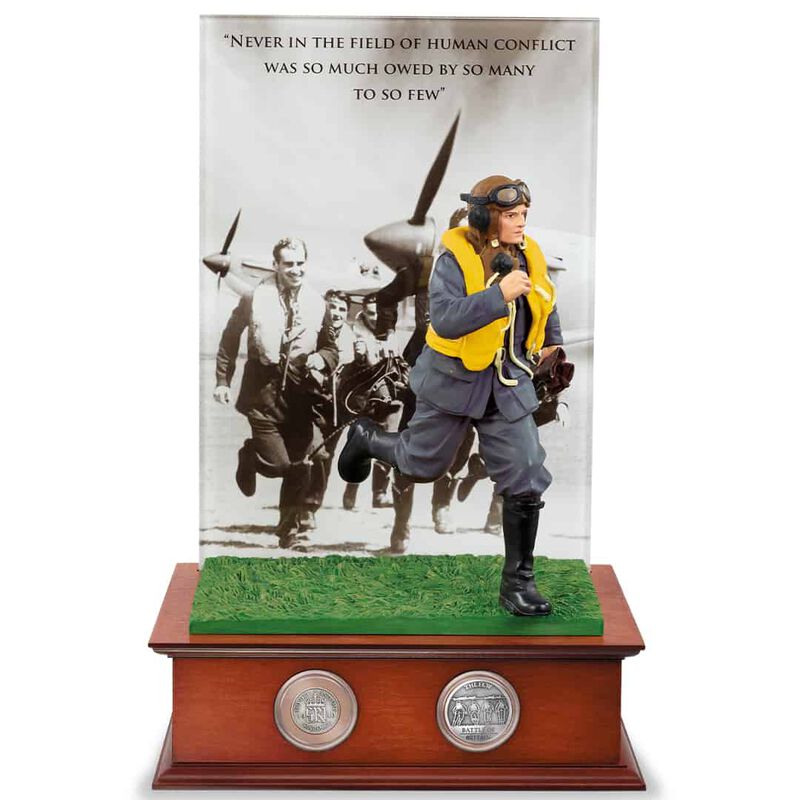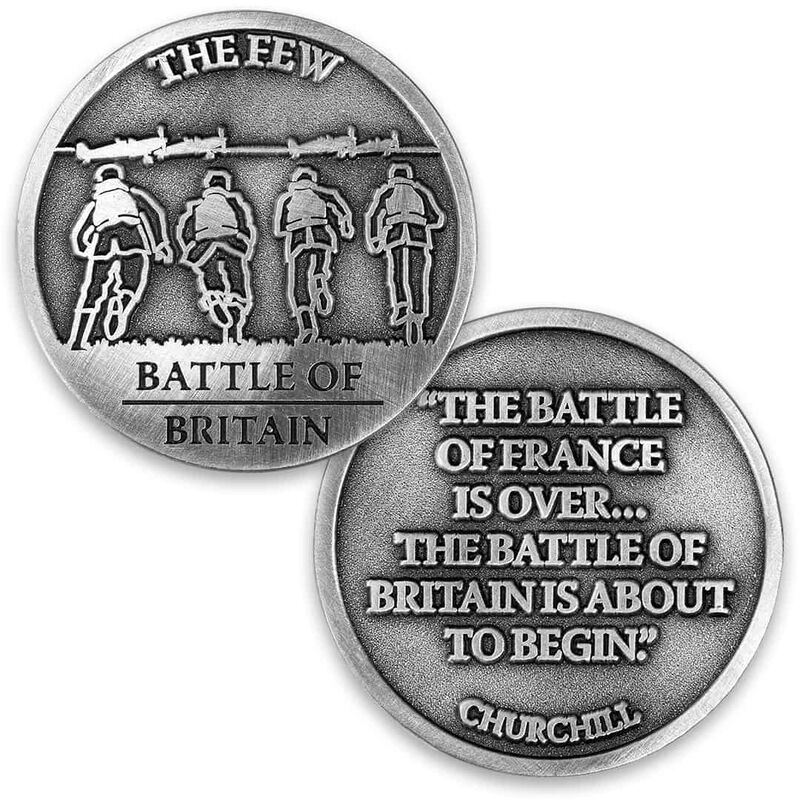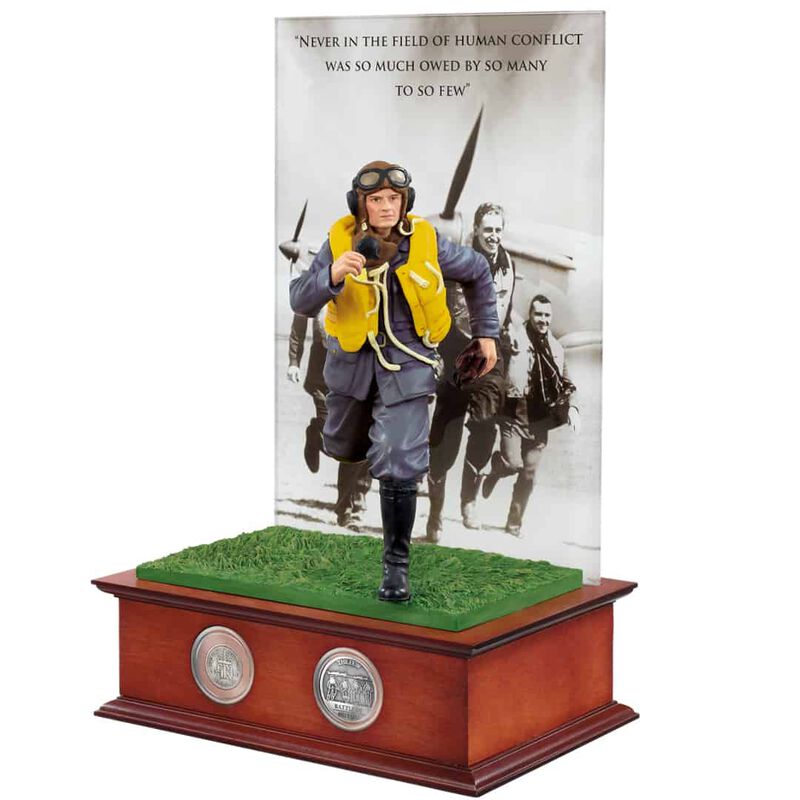 In 1940, Winston Churchill declared that "never in the field of human conflict was so much owed by so many to so few". He was paying tribute to the courage and sacrifices made by members of the RAF to defend our skies from the onslaught of the German Luftwaffe during the Battle of Britain. Ever since, the heroic airmen who fought in that battle have been known as "the Few". On the 80th anniversary of the Battle of Britain, Danbury Mint presents… The Few to commemorate the extreme bravery shown by the courageous RAF pilots.
Painstaking research by our expert military historian ensures that every detail of the pilot's uniform has been carefully replicated. From the 36 pattern flying boots to the lifejacket, flying helmet and goggles, every detail is there for you to admire. As the perfect finishing touch, the entire sculpture has been hand-painted, really bringing it to life!
A genuine silver sixpence from 1940 – the year of the Battle of Britain.
A specially-crafted rectangular wooden base.
An exclusive commemorative medal.
A Certificate of Authenticity
Did you know?The silver sixpence is one of our nation's best-loved coins. But did you know that RAF pilots during the Second World War sewed a sixpence behind their flying badges to bring them luck before a mission? Many airmen may have done just that before they took to the skies in 1940! Now you can own a genuine silver sixpence minted in that very year. Who knows, your sixpence could have accompanied a brave British pilot during the Battle of Britain!