Time is running out! Guaranteed Valentine's Day delivery when you order in the next
The Queen of Love Personalised Ring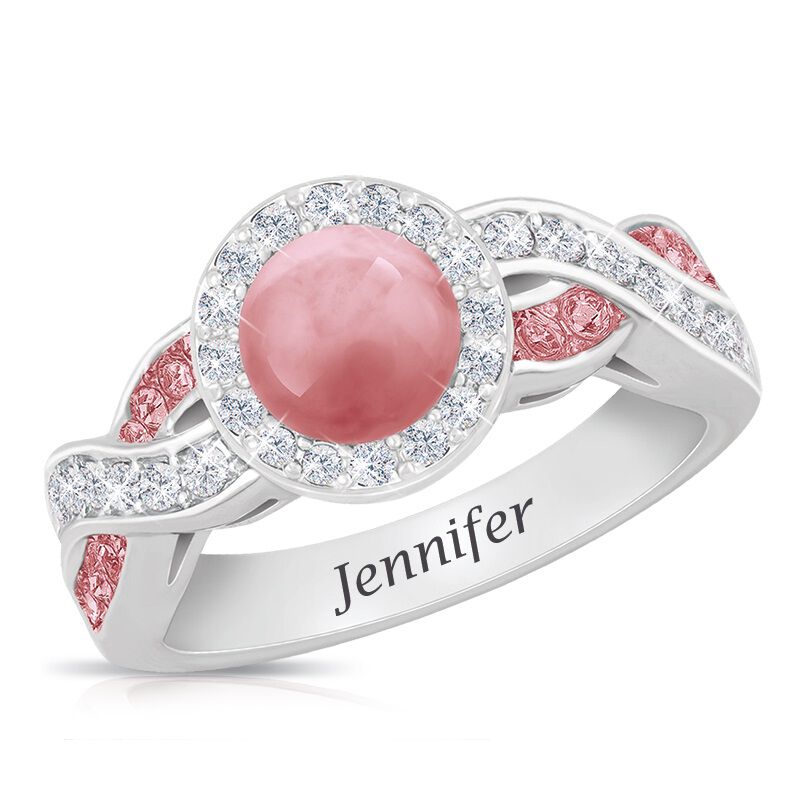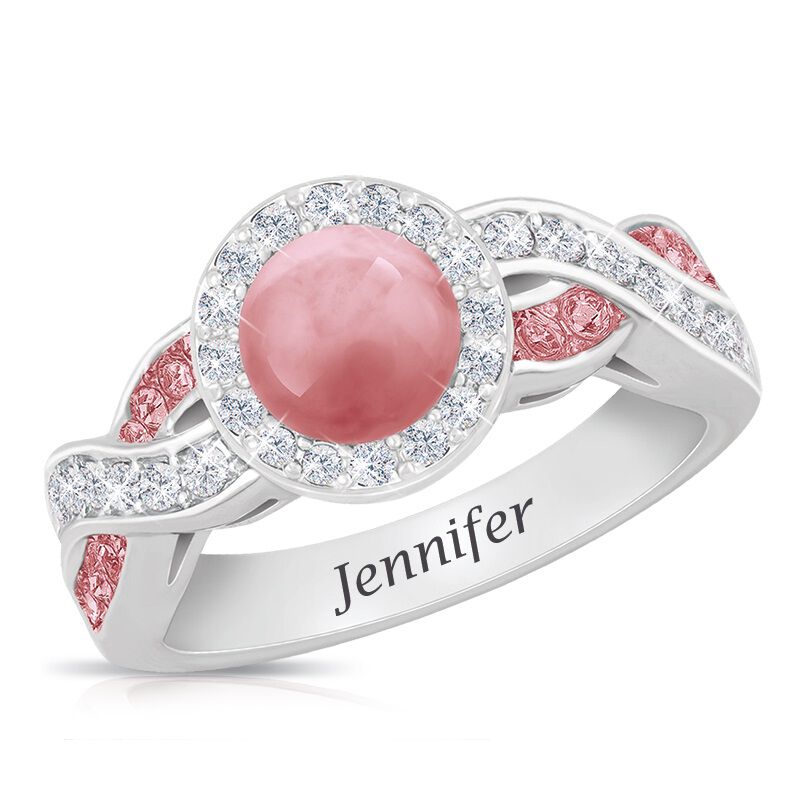 In stock. Ships in 2-4 weeks.
Discover the beauty of rosy rhodochrosite — the gem of love and compassion!
Love runs deep...not just for someone special, but for family and friends too. Now, there's a breath-taking piece of jewellery that celebrates that personal affection.
Crafted of enticing rhodochrosite — a rare and beautiful gemstone found in few locations around the world — its gentle pink and red hues are streaked with lacy white patterns that add romantic flourishes. No two rhodochrosite are alike; they are uniquely attractive, just like you. The stunning rhodochrosite centre stone is accented with forty-four sparkling blush and white crystals arrayed in an interwoven silver-plated band. As the perfect finishing touch, the inside of the band is engraved with your name, FREE!