Silver-Plated Birthstone Swirl Ring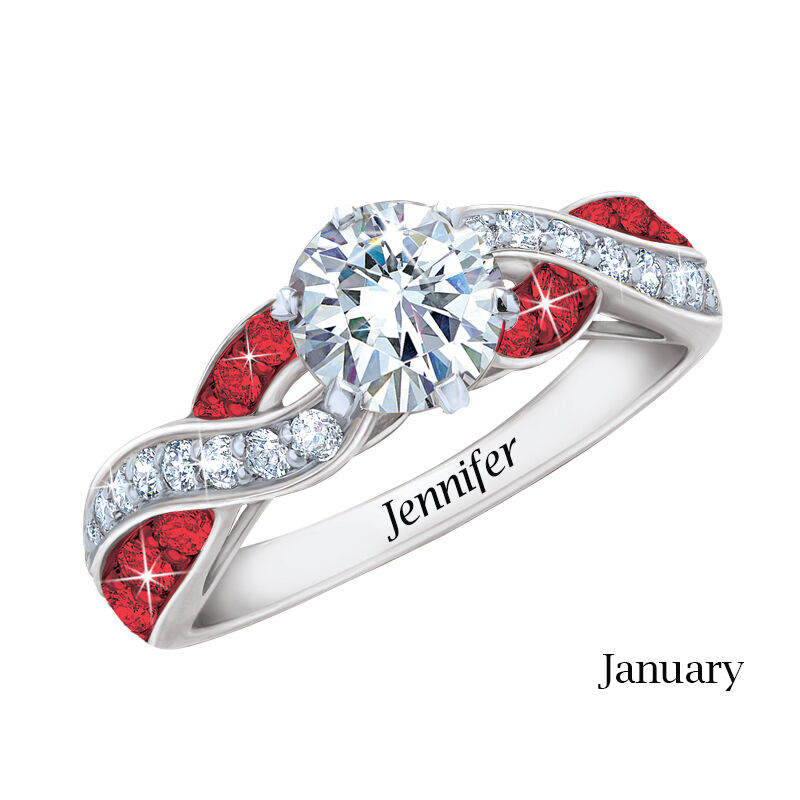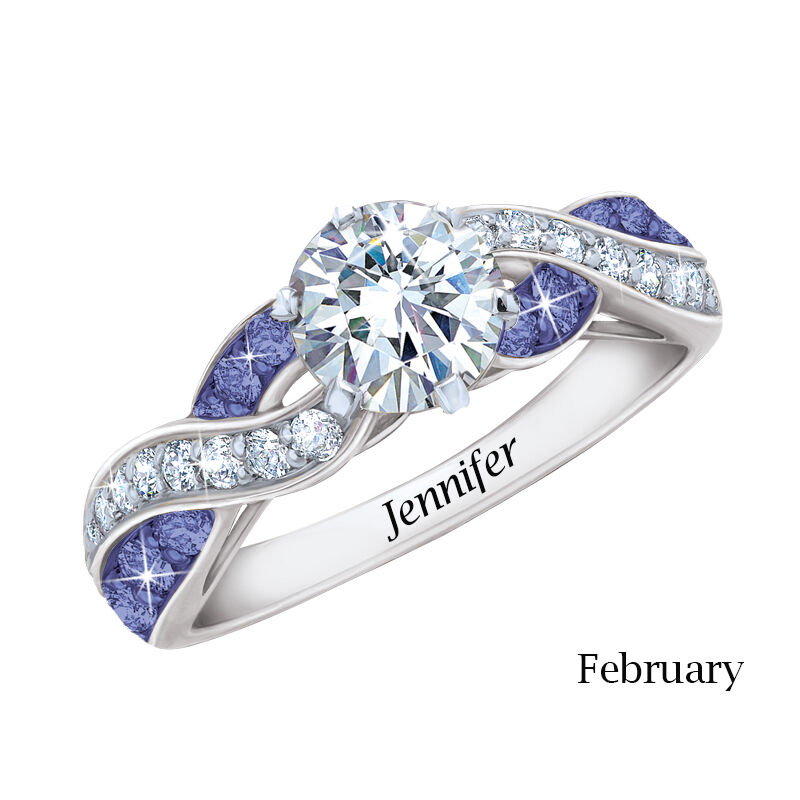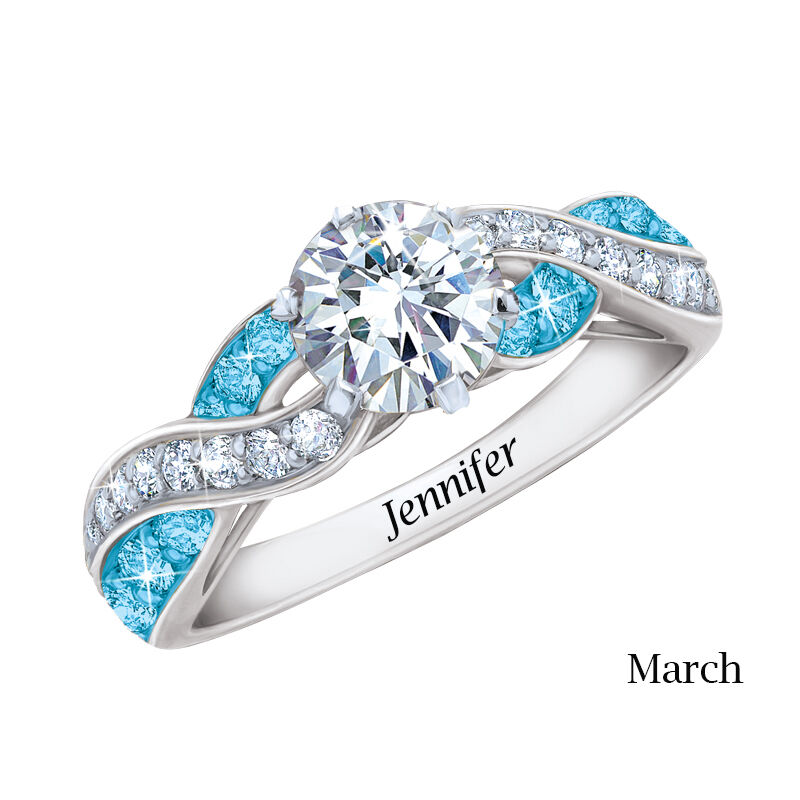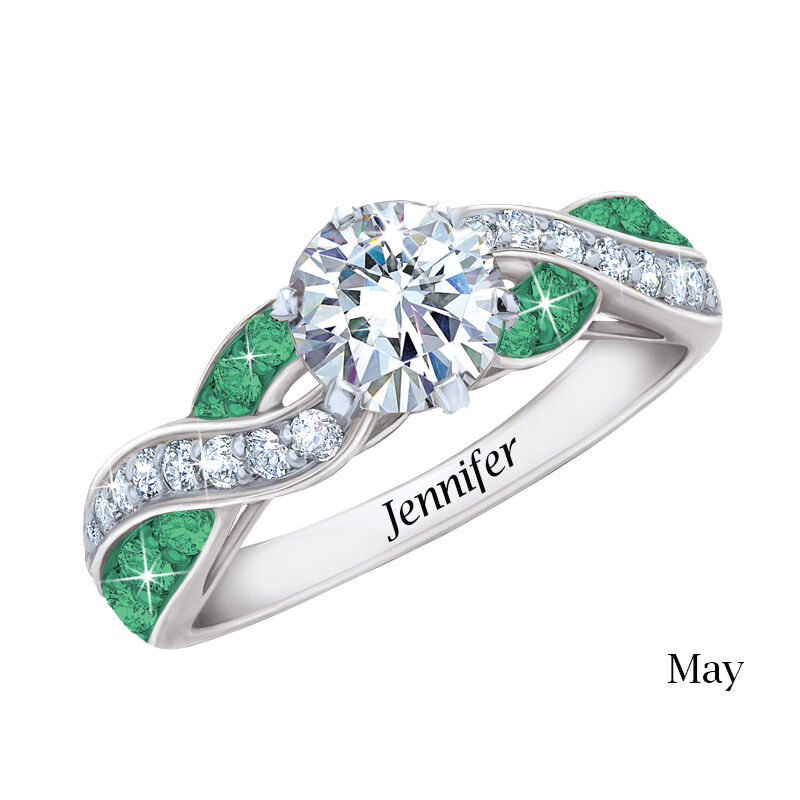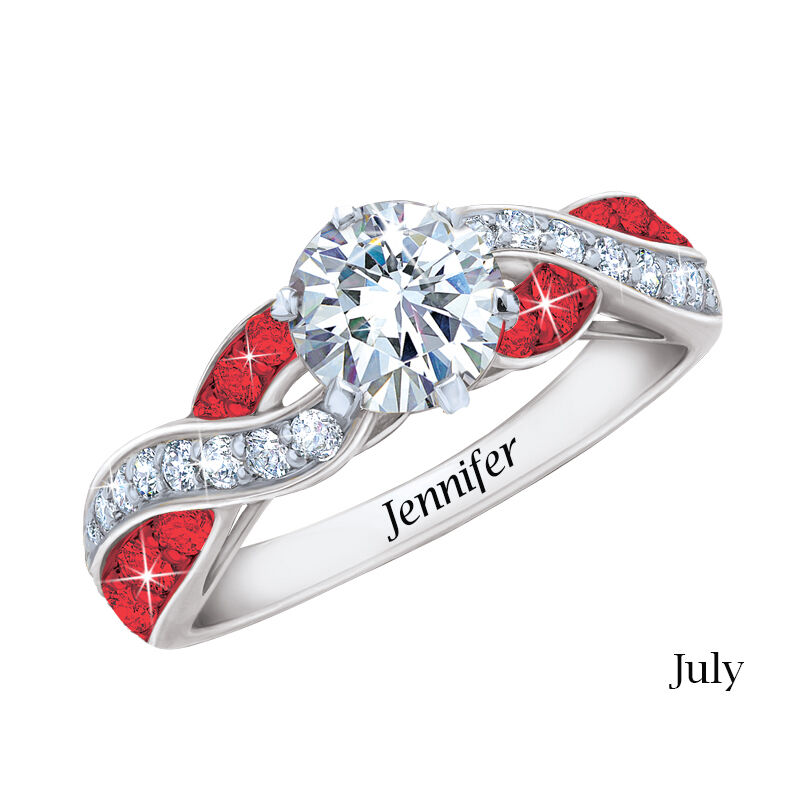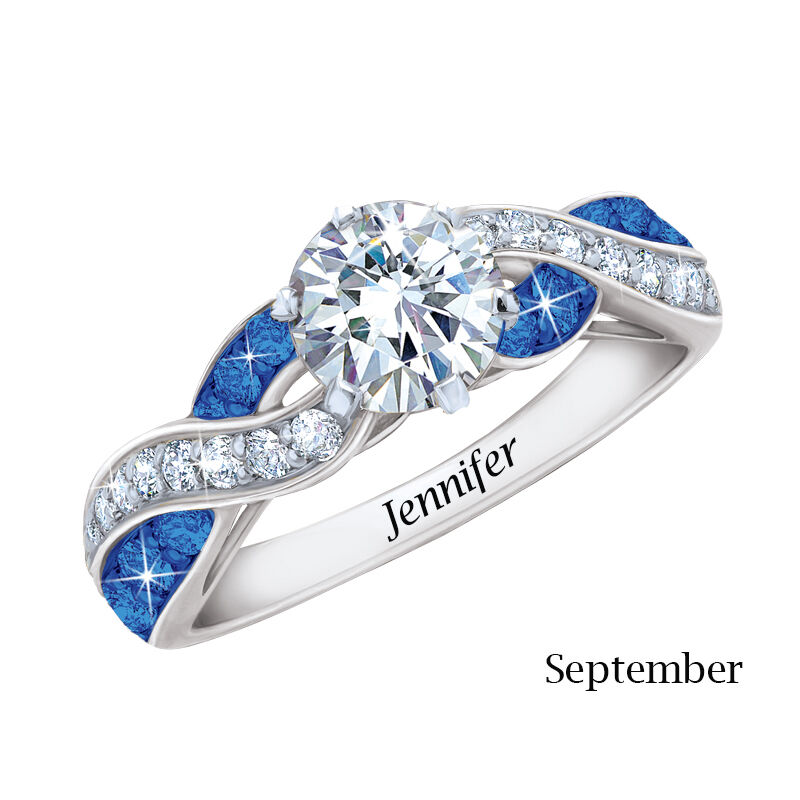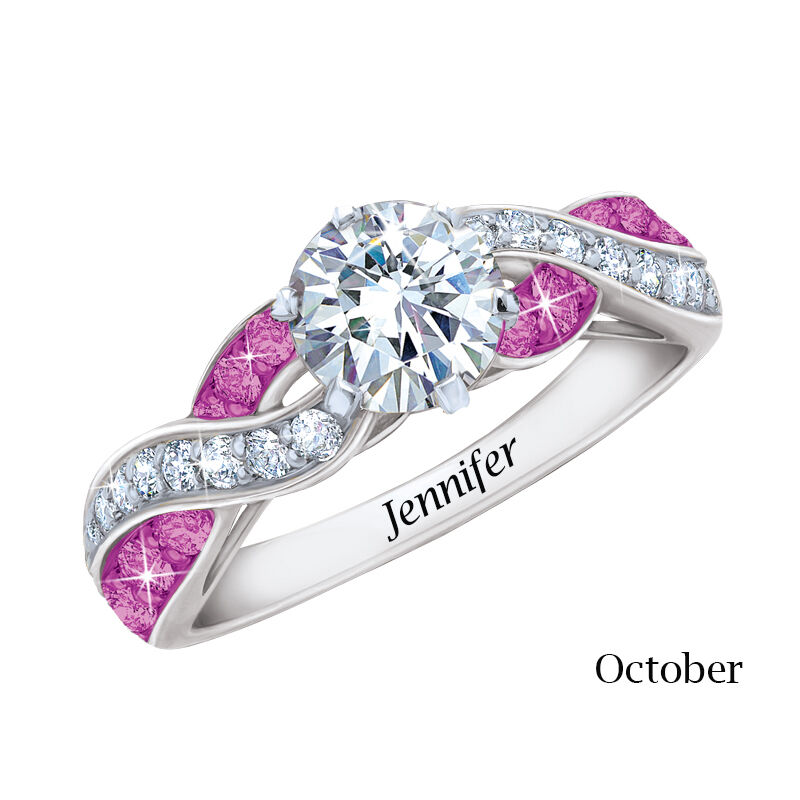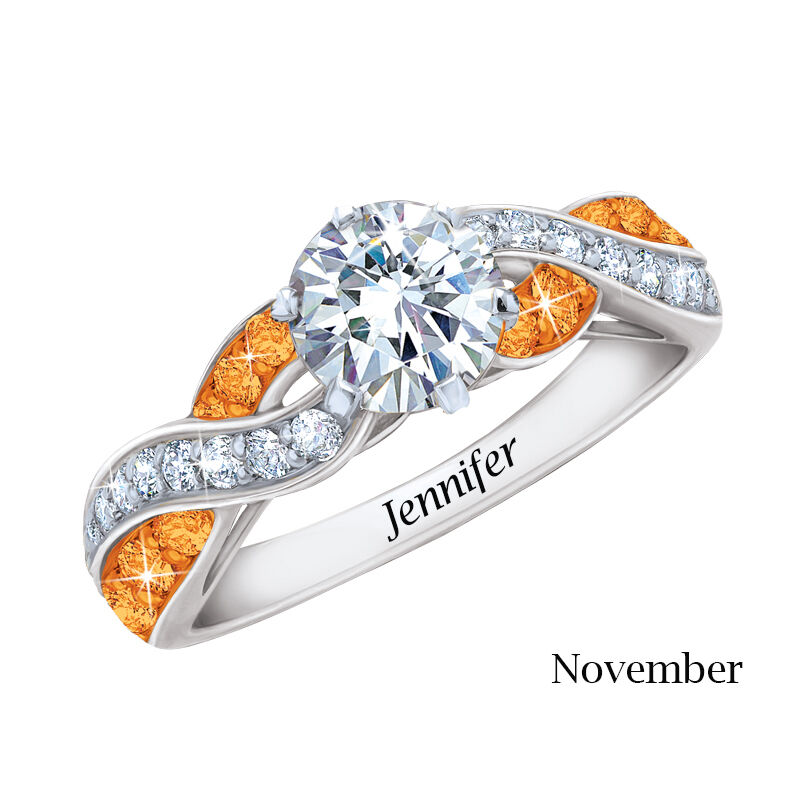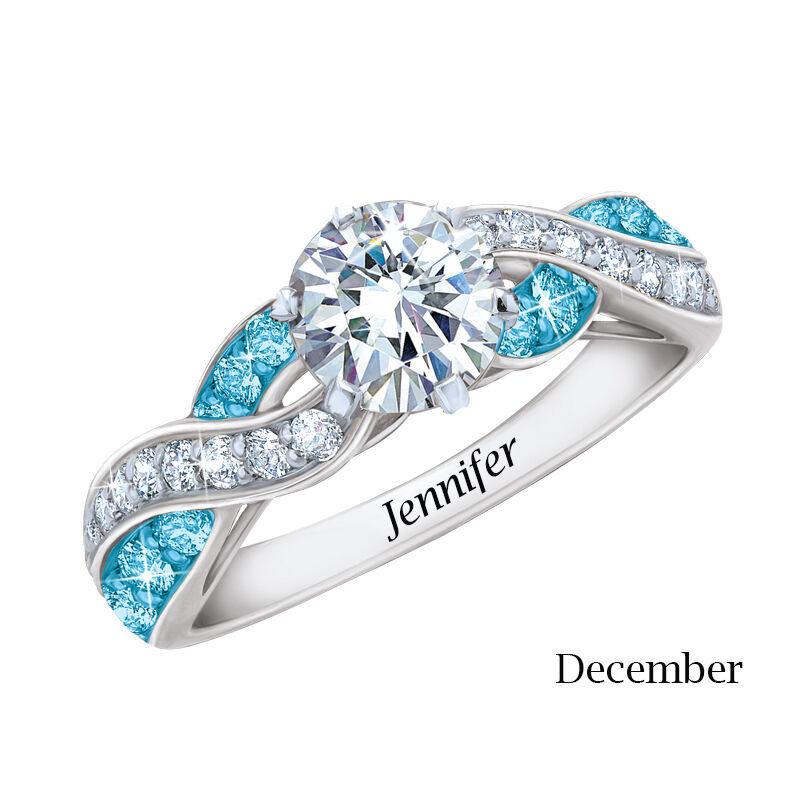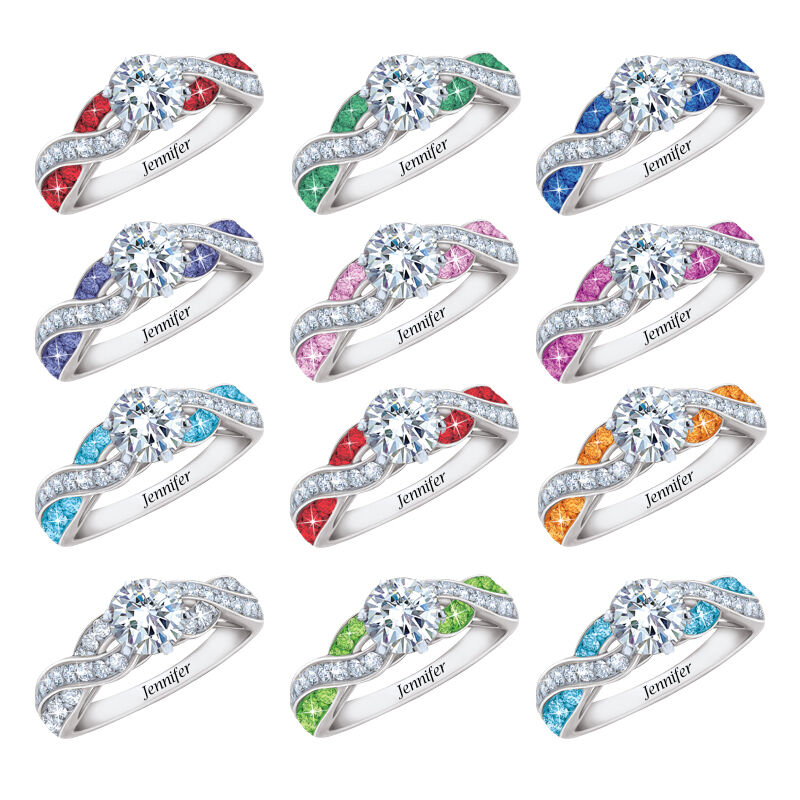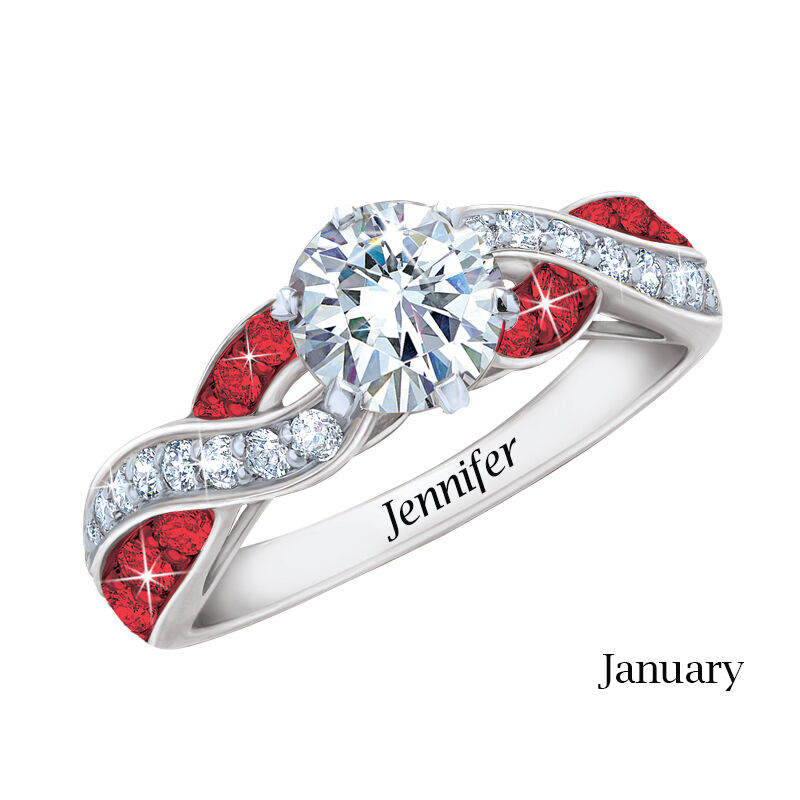 Ships in 2-4 weeks.
Select Styles for Availability
This ring consists of two interwoven 14ct rose silver-plated bands – one with 16 faux diamond stones, the other with 12 premium-quality crystals in your birthstone. At the centre lies a 1-carat faux diamond stone to create a dazzling ring –you were born to wear this ring! Carefully finished with your name engraved on the inside, this is a ring that is truly unique to you.