Mystic Glow Crystal Bracelet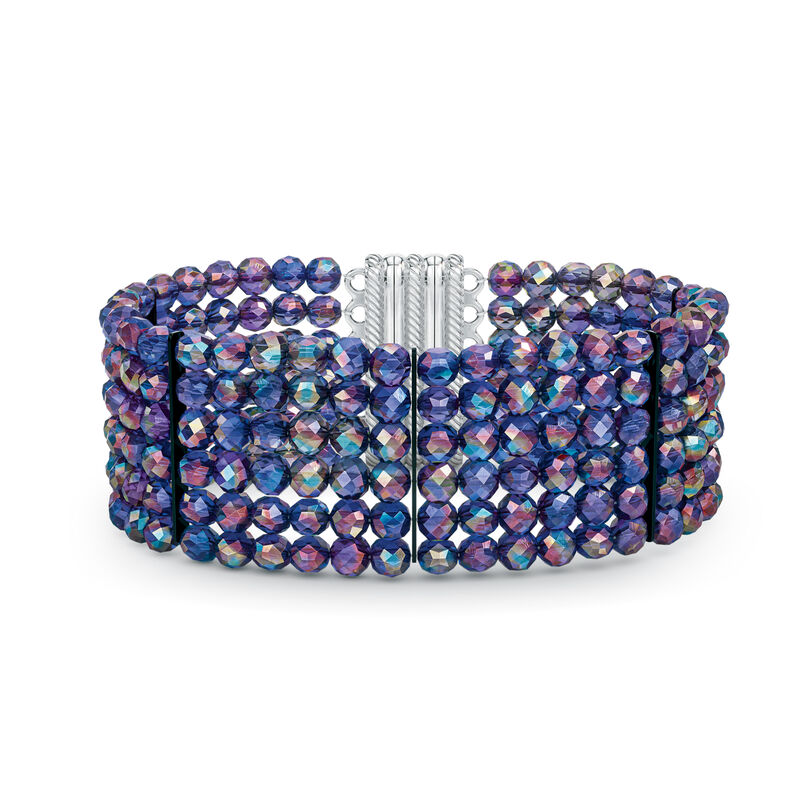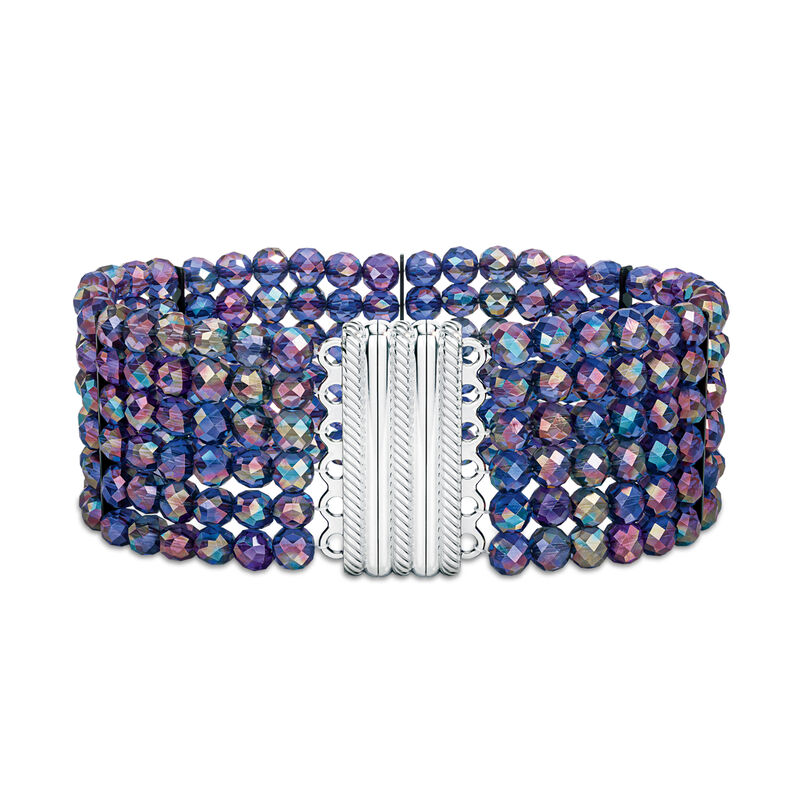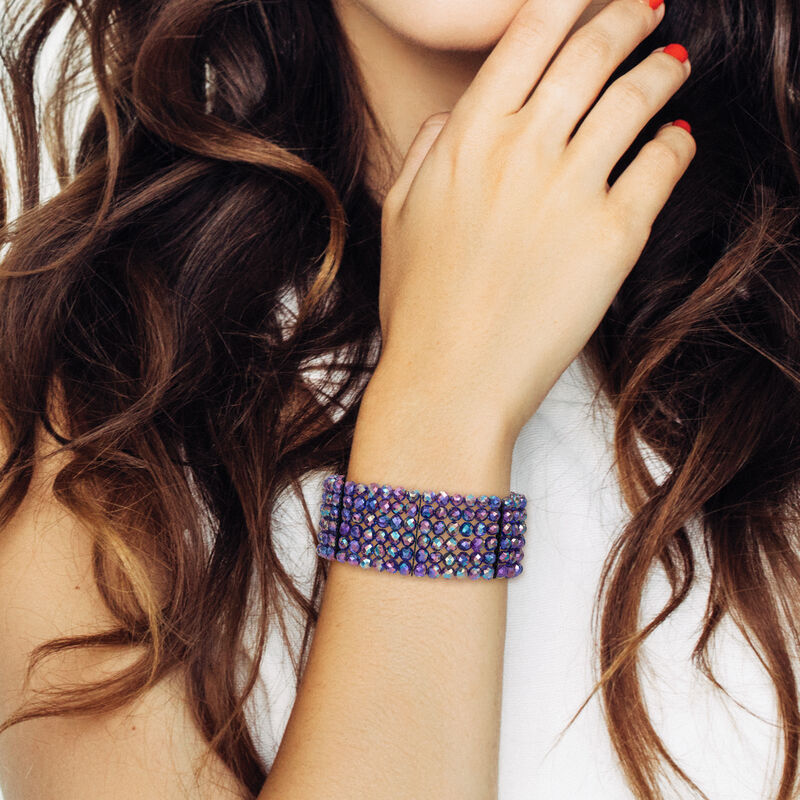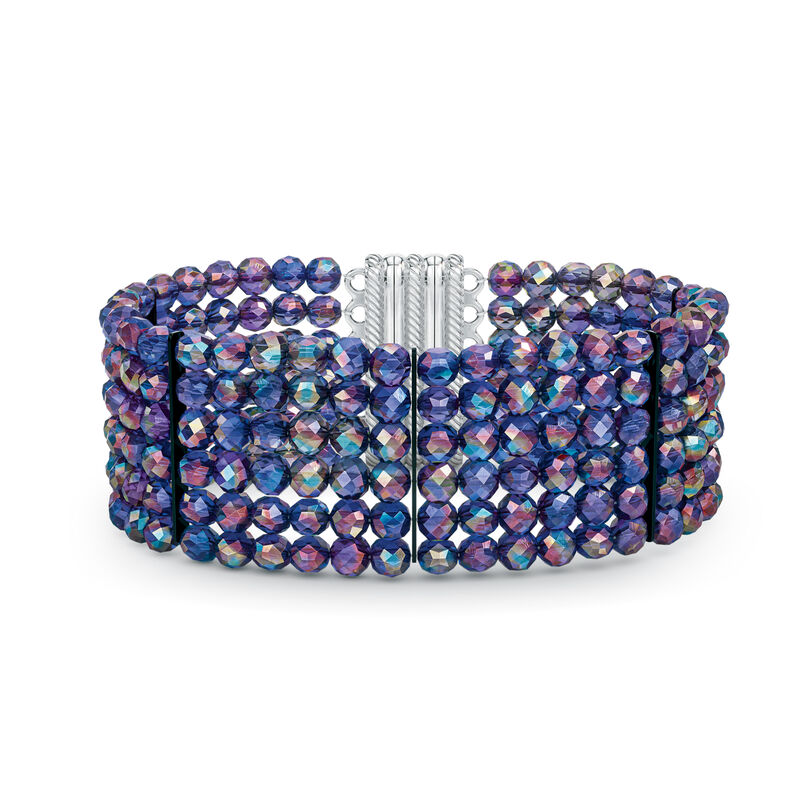 Over two hundred finely faceted amethyst-hued crystals catch and reflect light with every motion, casting a spell of irresistible elegance. Ingenious magnetic clasp design makes accessorising a snap, while also providing a safe and secure closure for easy and carefree wear always. Flexible and expandable to comfortably fit most wrists.
Show Less
Show More
In stock. Ships in 3-4 business days.
The captivating glow of a single, fiery crystal is breath-taking. Twinkling in the light, its sparkling dance is mesmerising. Now, that radiant wonder is multiplied 200 times in a bracelet of awe-inspiring splendour. This gorgeous piece will tempt you with its astounding array of vibrant amethyst hues and the dazzling effect of the myriad facets precisely positioned on each crystal. Light reflects from every direction, creating an assortment of shades such as magenta, sapphire and so much more. As an added attraction, our skilled jewellery designers have fashioned a secure magnetic closure that makes it easy to wear and remove the bracelet.
7⅜" Long x 1½" Wide with ¼" Magnetic Extender