Madison Avenue Handbag by Jose Hess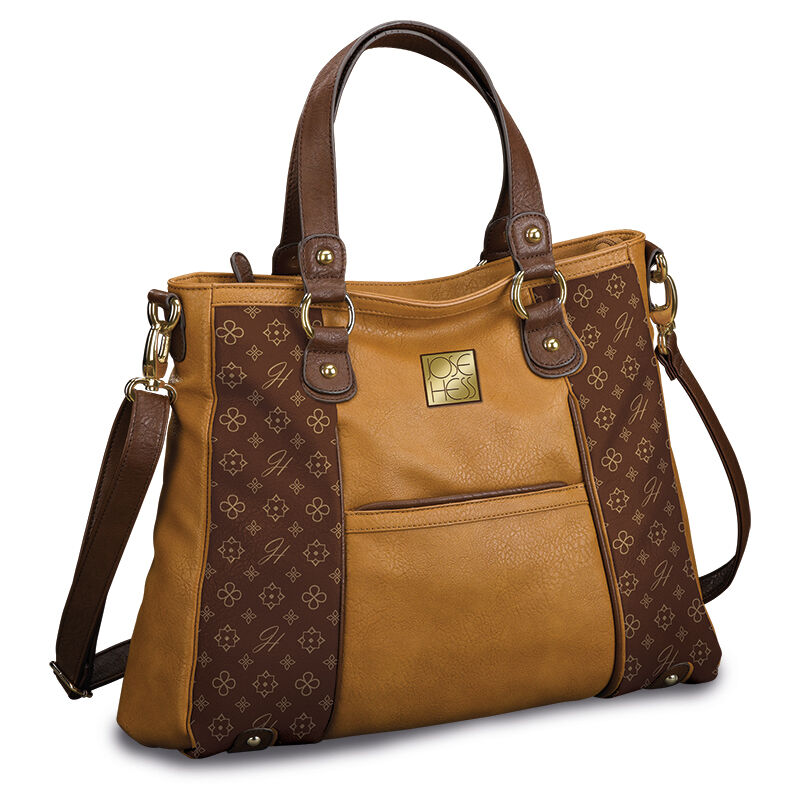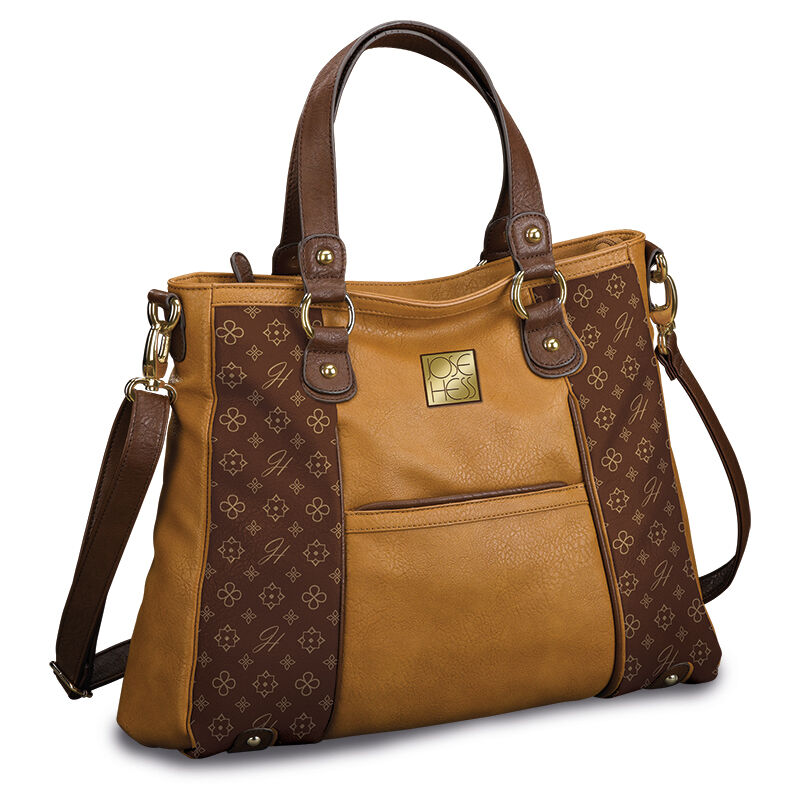 In the hands of haute couture designers, the humble handbag has emerged as one of today's most important icons of style. Often representing an investment of hundreds – even thousands – of pounds, these coveted masterpieces have been kept out of reach for most... that is, until now!
Presenting, the Madison Avenue Handbag from renowned designer Jose Hess. This stunning handbag reflects the same incomparable elegance, timeless design elements, and hallmark details that have made Jose Hess's creations so sought-after.
The Madison Avenue Handbag features Hess's signature pattern against a mocha background. Tastefully chosen caramel and mocha hues make this an accessory you can pair with almost everything, from casual to work-wear, from January to December!
Generously sized, the Madison Avenue Handbag is designed in the style of the most avidly sought-after and expensive contemporary fashion bags. A snug slip pocket on the outside of the bag keeps things such as glasses and keys close at hand. The main inside compartment is secured with a zip, providing security and privacy. The fully-lined interior is roomy, with three convenient side pockets – a larger pocket with zip and two smaller open pockets, one ideally proportioned to hold a mobile phone. For the perfect finishing touches, a brushed base enhances the high-end look of the bag, while the stud-feet shield it from dirt and wear.
16" Wide x 14-1/2" Tall