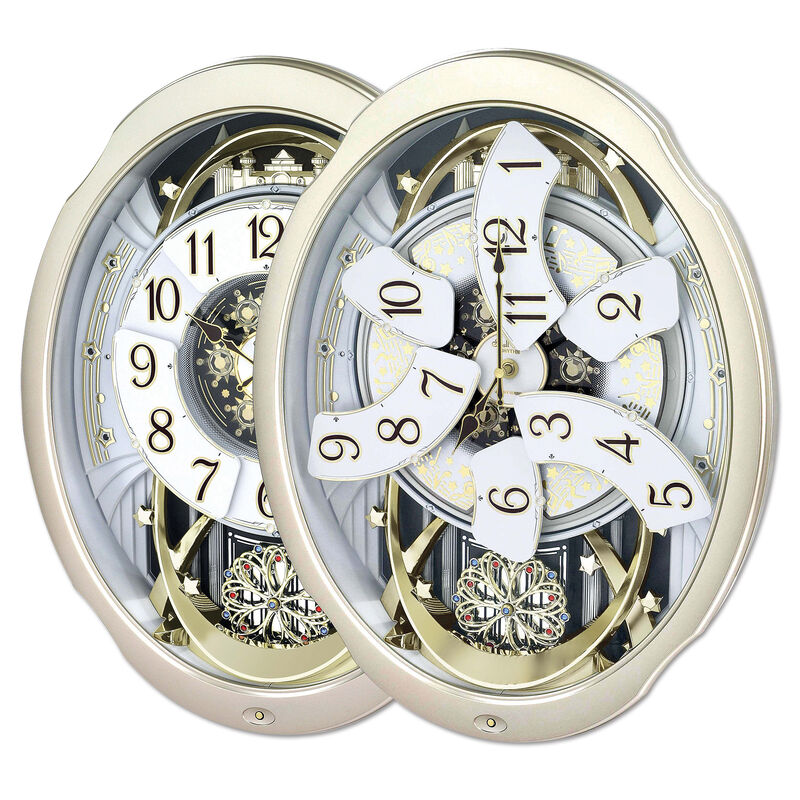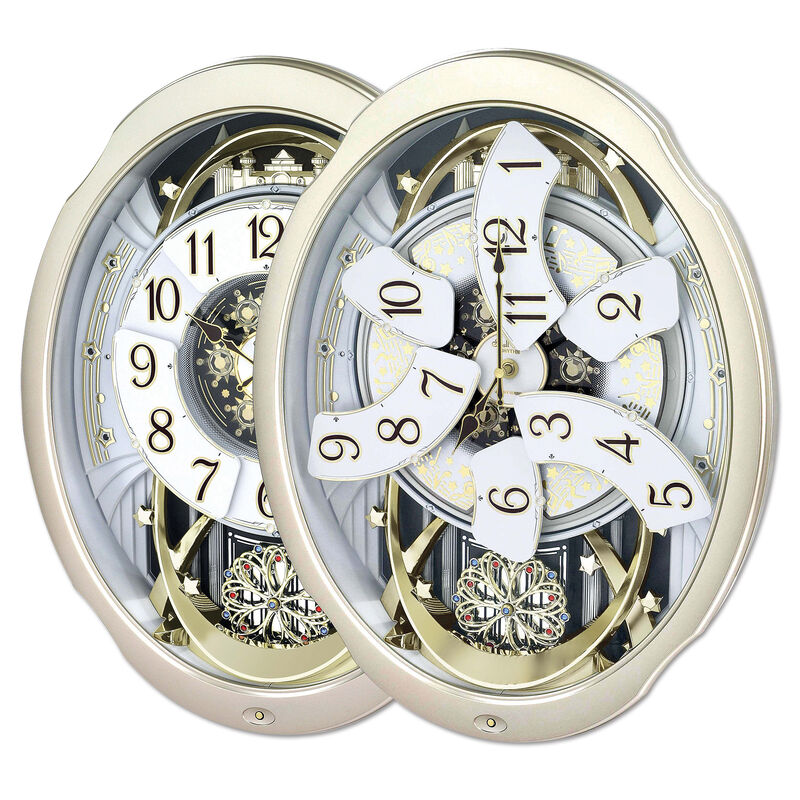 A wall clock that will mesmerise all who see it. The beautiful Arabic dial splits and rotates on the hour to reveal a lovely musical note scene and star cogs. At the base of the dial, a rotating rose pendulum dazzles with blue and red premium-quality crystals.
On the hour the clock plays a choice of 30 melodies - 12 folk songs, 12 hymns and 6 Christmas songs.
It features an ultra-precise quartz movement for perfect timing (requires 4 x D batteries - included).
This clock is sure to be the centre of attention, providing a luxurious touch of refined beauty to any style of decoration.
Size: 40.5cm wide x 52cm high x 14.3cm depth.