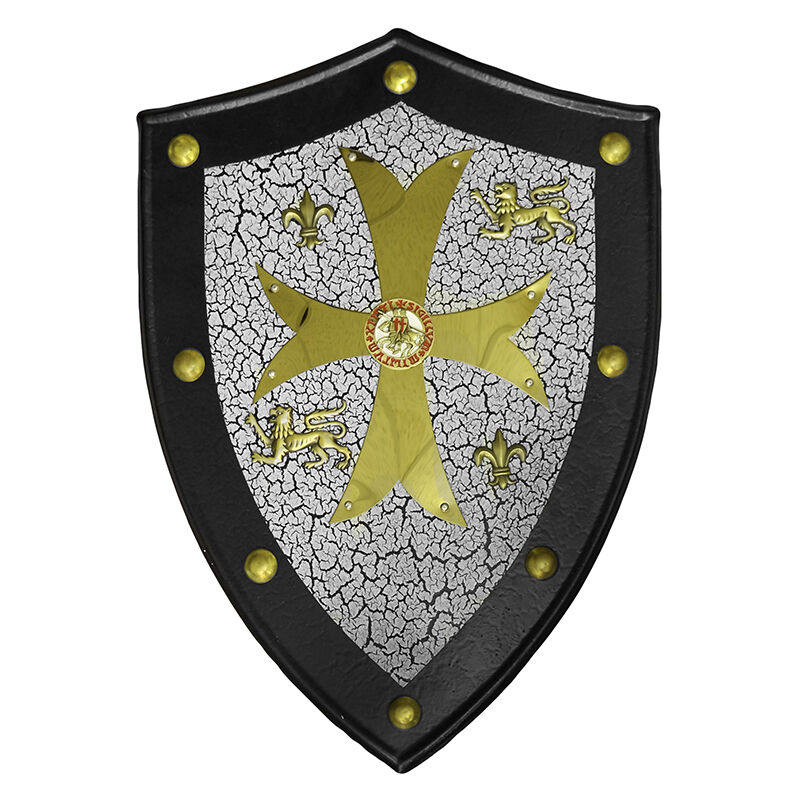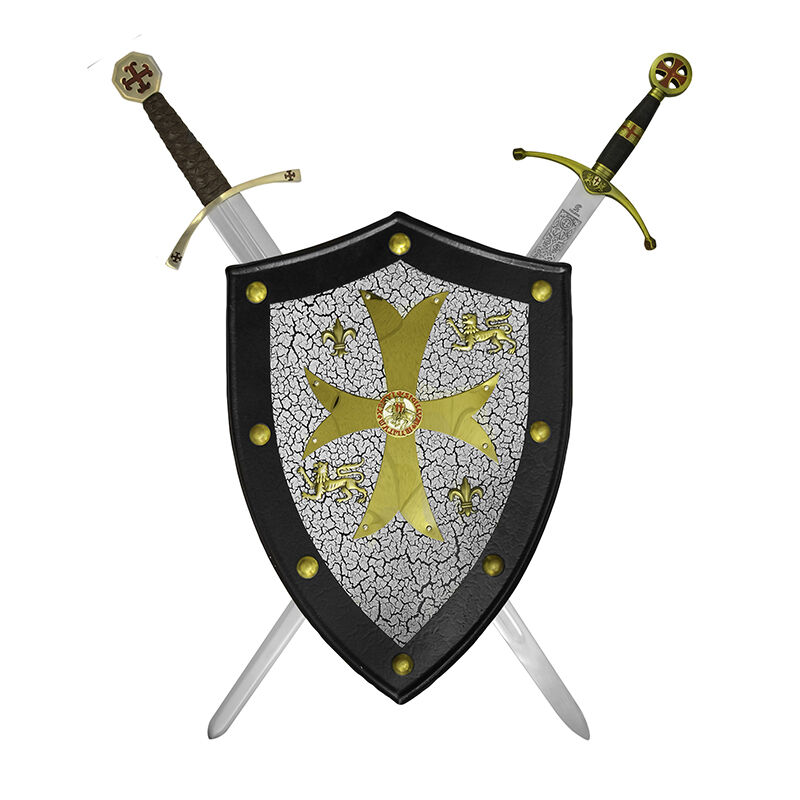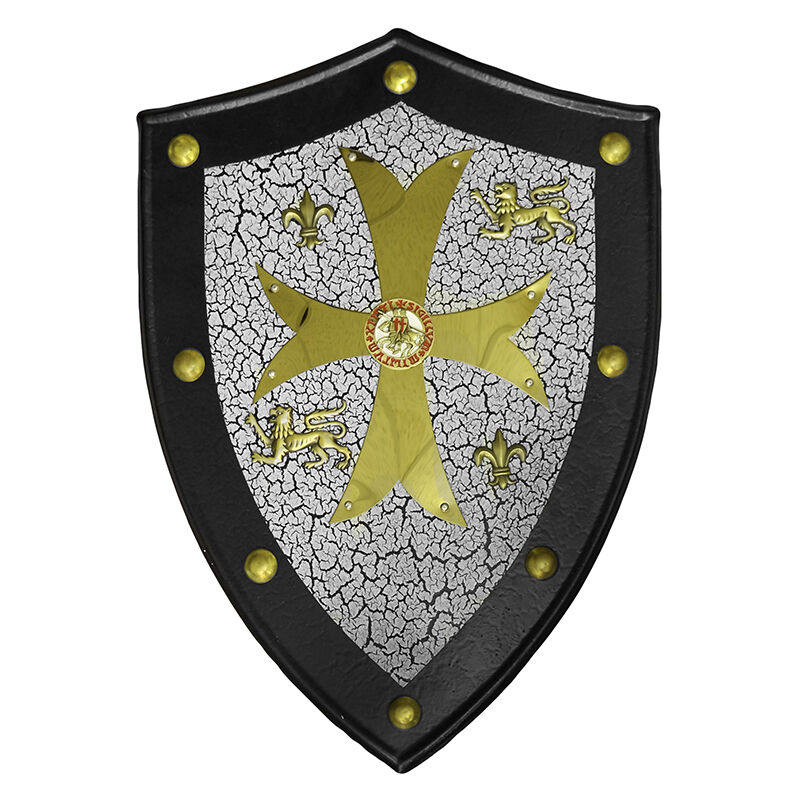 The Knights Templar were a wealthy, powerful and mysterious order that has fascinated us for centuries. The crusading order of knights were founded in the 11th Century with many of their number recruited from England and France. Stories of the Knights Templar and their military might during the Crusades are still told to this day.
This is an exquisite replica shield as worn by a typical Templar Knight. Crafted in fine detail, this incredible reproduction features a "cross pattée" surmounted by two knights on horseback motif and the Lions of England quartered with the Fleur de Lys of France. It is constructed from steel and brass and has a hanging chain on the back. On the reverse side is a clever device for vertically mounting a single sword or to crossed swords.
Actual size is 34.75" x 20"